Pinellas User Group Meeting: Jeff Garbus presents How to be a GREAT DBA
Clearwater, FL
Bummer! Sales have ended.
Unfortunately, tickets for this event are no longer on sale.
Event Details
This presentation describes the tasks a DBA needs to perform to do a great job. Formal training classes and certifications only take you so far; this session talks from experience about everything from preventive maintenance to planning to scaling to communication.
Great for beginner to intermediate DBAs, as well as Developers who think this is a direction in which they might want to move.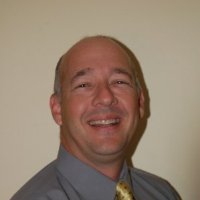 Jeff has been in the SQL Server business for over 20 years, training and consulting, with an emphasis on performance and tuning. He has written over a dozen books, and hundreds of magazine articles. He has spoken at weeks of SQL Saturdays.
Food and drinks will be provided by 

Our meetings are free and open to the public. The doors open at 6:00 pm and food arrives shortly after that allowing time to grab something to eat and networking with your peers. This is a secure building so you will need to check in with the guard before proceeding upstairs. The meeting will start at 6:30 with announcements and open floor discussions followed by the speaker for the night.
Please plan on joining us for the meeting after the meeting where we can network in a more casual environment.