Pinellas SQL User Group October 2014 Meeting

Tuesday, October 21, 2014 from 6:00 PM to 8:30 PM (PDT)
Event Details
Free SQL Server Training!
Join us for the October 2014 meeting of the Pinellas SQL User Group. Our meetings are free and open to the public. The doors open at 6:00 pm and food arrives shortly after that allowing time to grab something to eat and networking with your peers. The meeting will start at 6:30 with announcements and open floor discussions followed by the speaker for the night.
Presentation: Inside the Query Optimizer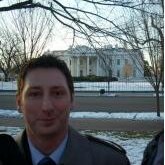 Speaker: Bradley Ball
Summary: The Query Optimizer is a black box. It can be intimidating until you understand it. Understanding the Optimizer beings with knowing the Rules. The way our queries are written reflect directly on the output that we get. In this session we will look at the rules in SQL Server, write queries to show those rules in action, and walk out with a better understanding of how the Optimizer works. This is the first step in learning how to use the Optimizer's rules to make your query's faster!
About Bradley: Bradley Ball is a MCITP 2005 & 2008 DBA with over a decade of experience. Bradley spent 8 years working as a Defense contractor for clients such as the U.S. Army, The Executive Office Of the President of the United States, and Publix Supermarkets. Currently the Data Platform Management Lead for Pragmatic Works and Microsoft VTSP. He has presented at many SQL Saturdays, for PASS SSUG's, SQL Rally, DevConnections, SQL Live 360, & the PASS Summit 2011, 2012, 2013. He can be found blogging on http://www.sqlballs.com about SQL Server or anything else that interests him.
Bonus Presentation: Speaker Idol Presentation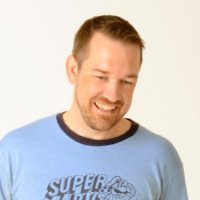 Speaker: Jason Carter
Summary: Are your backups like a stack of cash free for the taking, or a hardened ATM? Are your database connections scrambled and safe or are you sending data over the party line? In this lightning talk we will take a brisk walk through the many ways SQL Server allows us to protect our data using encryption. We will highlight the various methods for protecting data at rest, in the database, and while in transport. Since nothing comes for free, we will look at how much all of this is going to cost us, in time, money, and failure to implement.
About Jason: Jason's past has included being a developer, a development manager, and accidental DBA, and now a full-time DBA. Having worked with large databases as a developer, he found great interest in tuning, tweaking, and making things run faster. With the support of his wife, he gave up his managerial duties and jumped the Development ship and dove head first into his new career as a Database Administrator.
Our Food Sponsor
 Food and drinks will be provided by 

Our People Make IT Possible
People are at the heart of every successful business initiative. At TEKsystems, we understand people. Every year we deploy over 80,000 IT professionals at 6,000 client sites across North America, Europe and Asia. Our deep insights into human capital management enable us to help our clients achieve their business goals—while optimizing their IT workforce strategies. 
When & Where

JWB of Pinellas County
14155 58th St N
Clearwater, FL 33760


Tuesday, October 21, 2014 from 6:00 PM to 8:30 PM (PDT)
Add to my calendar
Pinellas SQL User Group October 2014 Meeting