PhysioEmoDynamics & Emotional Fitness - 10 private sessions

Weekly Event - Every Saturday & Sunday: 8:00 PM (PDT)

San Jose, United States
Event Details
Are you tired of suffering yet?
Depression, loneliness, confusion, anxiety - it's all optional!
Suffering is a choice. Freedom is the choice!
Stay emotionally fit!
These MUST ATTEND private sessions have been attended by people just like you, those who were looking for spiritual growth and emotional liberation. Check their testemonials below - see how PhysioEmoDynamics System has made difference in their lives.
From Tantra, Ecstatic dance, Dynamic meditation and Prana yoga to many other self-healing modalities – you will learn it all during these 10 classes.
Take a sequence of private classes for your emotional fitness 
in San Jose, CA, or in a comfort of your home - 
virtual sessions are available via Skype or Google Hangouts.
Take advantage of this wellness retreat package (ask for voucher).
"Olga has bravely and brilliantly worked to help me learn how to dis-identify with the egoistic thoughts and feelings that ruled my life.  She helped me to finally be able to see the insatiable desires, petty dislikes and other life-blocking patterns that have been running me since childhood and had been causing suffering for me and those trying to love me.  I'm no longer reacting to my ego's insistent emotional urges to defend, distrust, and deny a sweet loving connection to self and world.  I'm convinced she is a realized being and lives in a state of powerful, angelic love." 
Jan Hutchins,
former Mayor of Los Gatos and Television / Sports celebrity


PhysioEmoDynamics sessions are healing. So, heal and attain liberation, set yourself free.
The PhysioEmoDynamics System is a compilation of tools for rapid healing and Self-transformation that will help you in attaining freedom from emotional turbulences.
During each session we will use various practices and emotional fitness exercises to help you come back home to your Self, discover inner peace, the depth of the present moment, the joy of living… Our classes is your shortcut to sustainable sense of happiness. Our goal is to heal people from stress, as wel as past pains and repressions.
If you live outside of the San Francisco Bay Area, come and spend the weekend exploring magnificent ocean beaches and parks of Northern California.
WHEN:  
At your convinience.
VENUE:
In a private yoga center in San Jose. Address will be provided to registered attendees.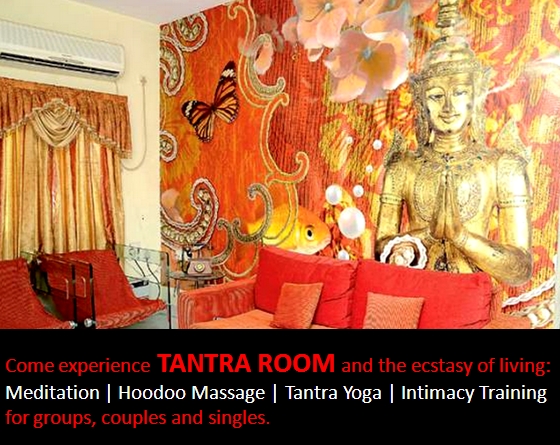 PRICE:
10 classes for you to stay emotionally fit  (20 hours) - $3000.
Early birds price: $1,995 - if registered before August 15, 2012.
Buy your classes online.
The classes are hosted by the founder of PhysioEmoDynamics Institute. It's for all levels, meaning that if you've never practiced PhysioEmoDynamics or you're an experienced practitioner, you'll feel at home, challenged, and at ease. During each session you will experientially learn how to achieve immediate results for unnecessary pain, suffering, and illness – any time it occurs. Together we will quickly access and heal the root causes for Physical, Mental, and Emotional Suffering or each attendee.
The PhysioEmoDynamics System employs intuitive, compassionate touch and kinesthetic modalities to create a pleasant sensory experience during each class.
The transcendental character of the music is carefully selected to assist attendees in experiencing a collective state of bodily transcendence, similar to that of ancient shamanic dancing ritual, trough hypnotic, pulsing melodies and rhythms... all to design the environment of joy and unification with each other in Love, while your body moves. During each class of PhysioEmoDynamics there are three major steps in the process of permanently releasing the stored tension and energetic blockages:
Identification,
Liberation,
Integration.
By giving proper attention to the body and to the senses, the session proceeds smoothly and efficiently. PhysioEmoDynamics uses a blend of physical, emotional, energetic, and cognitive healing techniques to intuitively and rapidly resolve the root cause of pain, suffering, and illness. The PhysioEmoDynamics System does this by activating and enhancing your own mind's natural self-healing abilities to untangle self-defeating neural clusters and re-architect your mental structures so that you become the ~you~ you have always known you can be. And you ~can~ be that you sooner than you expect - it will take just 2 days of dancing breathing and mindfully working with your body.
The PhysioEmoDynamics events are your best choice when:
You are ready to step past the routine roller coaster ride
You are ready to experience a Rapid Resolution of Energetic Blockages
You are ready to discover both a quick fix and a permanent change
You are ready to let go of the baggage that holds you back and slows you down
You are ready to HAVE FUN!
This set of 2 classes will show you that letting go of negative emotions is as easy and quick as throwing out the kitchen trash. You will be free to discover your life's true purpose, beyond "getting better", with a mind full of clarity, ready to experience your birthright of joy and fulfillment.
Have questions about Emotional Fitness?
Email us: sales @  PhysioEmoDynamics.com
Join our Facebook fan page.
and follow us on Twitter: @EmotionDynamics, so you never miss any of our next events.
Also see upcoming TRANCEcendental Dance Party for the world of non-violence. 
About the host & background of the program:
The founder and innovator of the PhysioEmoDynamics System comes from a background of technological innovation in Silicon Valley. She wields a rare kind of intuition and a formidable background in various healing modalities to achieve a completely unique and effortlessly tailored PhysioEmoDynamics session that will leave you breathless – and then have breathing better than ever. During each PhysioEmoDynamics vlass, she draws upon her background and experience with many different tools and healing modalities, including:
TFT – Thought Field Therapy
EFT – Emotional Freedom Technique
NLP – Neuro-Linguistic Programming
EMDR – Eye Movement Desensitization and Reprocessing
Dynamic Meditation
Applied Kinesiology
Pranic Massage & Acupressure
Cognitive Psychology
Quantum Theta-Healing
Vipassana
Regressive Hypnosis
Somatic Experiencing
Matrix Energetics
Tantra
Status Play
Pranayama / Breathwork
Inducing Altered States of Consciousness / Non-Duality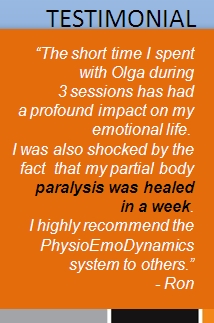 Where
Address will be provided to registered attendees


San Jose

, 96107


Organizer
PhysioEmoDynamics Institute