Photonics, Diversity and Mentoring: Experiences & Strategies
Dover, DE
Bummer! Sales have ended.
Unfortunately, tickets for this event are no longer on sale.
Event Details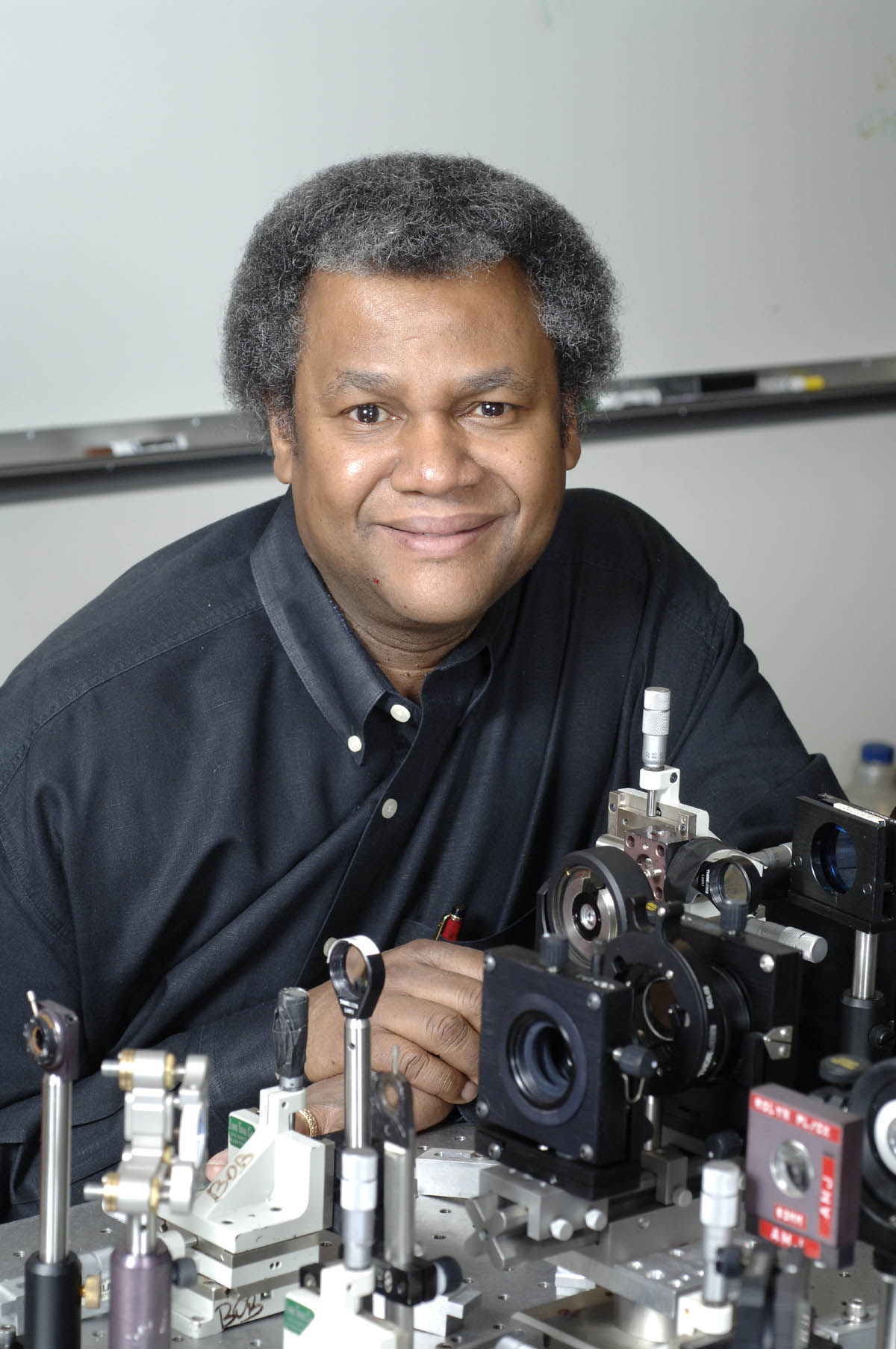 Guest lecturer Dr. Anthony M. Johnson, Director of CASPR (Director of the Center for Advanced Studies in Photonics Research), Univ. of Maryland Baltimore County (UMBC), Professor of Physics and Professor of Computer Science & Electrical Engineering visits DSU. (An abbreviated CV is attached.)
Dr. Johnson will speak on the topic: "Photonics, Diversity and Mentoring – Over 30 Years of Experiences and Strategies of an African-American Physicist." This evening public lecture will take place at 6 p.m. in Lecture Hall 223, Mishoe Science Center. Dr. Johnson will share his experiences in a career that emphasizes cutting edge research in ultrafast optical phenomena, as well as outreach to women and underrepresented minorities that began over three decades ago at AT&T Bell Laboratories. Dr. Johnson speaks on continuing the research tradition, for over 17 years in academia, mentoring and impacting the lives of bright and motivated women and minority PhD and MS students. He will also touch upon professional service and research grants and the impact these entities have had on the seemingly disparate foci that exists between photonics and diversity.
**For those interested in attending a more specialized discussion of the science, Dr. Johnson will present an hour-long technical talk at 11 a.m. in Lecture Hall 223, Mishoe Science Center, entitled ""Ultrafast Optical Characterization of Novel Nanoscale Materials."
Both events are free and open to the public. Refreshments will be served.
For more information about the College of Mathematics, Natural Sciences & Technology Dean's Distinguished Lecturer Series, please contact Ms. Vanessa Nesbit, vnesbit@desu.edu, or call ext. 6502.
Register to attend here.