#PDXchat Live: The Power of a "Voice" in Your Content Marketing Strategy
Portland, OR
Bummer! Sales have ended.
Unfortunately, tickets for this event are no longer on sale.
Event Details
The Social Media Club of Portland is pleased to present the third event in its "#PDXchat" series. FREE to attend, SMCPDX and its event sponsors invite the Portland community at large to join our informal sessions, focused around a singular discussion : social media!
Event Location:    PAGATIM.FM, 1929 SE Powell Blvd, Portland
Event Schedule:
6:00 – 6:30         Registration & Networking
6:30 – 7:30 pm    State of Audio Presentation & Panel Discussion
Sponsored by PAGATIM & Formic Media
Snacks and drinks will be served at the event (thanks Formic Media)
The power of the spoken word as a means to convey a story is also a powerful strategy when it comes to your content marketing plan. With so many content strategies to choose from, using audio is often overlooked and underrated. This event is designed to show how audio can be a strong, effective content strategy that offers new ways to connect and engage with your audiences! Go beyond the basic idea of what you think podcasting is and expand your knowledge of how digital audio and social media can work together successfully.
PAGATIM's media experts will start with a short presentation on the audience for on-demand audio content and then we will hear 4 perspectives from current podcasters on why they have invested in this growing media channel.
Moderator will be John McPhee, Vice President of Formic Media and some of the panel members include:
Steve Strauss – Author of 15 books including the Small Business Bible, USA Today Columnist and Host of the weekly podcast, Small Business Success.
Julie Sabatier – Producer for Oregon Public Broadcasting and Host of the Destination DIY Radio Show and Podcast
Todd Mansfield – Founder of PAGATIM.FM, former FSN Sport Talks Radio Personality and current host for Parenting Unplugged, Dad's Unplugged and Future of Audio Podcasts.
Sarah Bowen Shea, co-author of Run Like a Mother and Train Like a Mother, and co-host of Another Mother Runner podcast
About Our Sponsors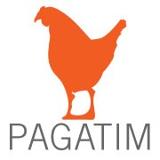 PAGATIM is a creative storytelling agency that develops professional and engaging internet radio shows and podcasts for both individuals and corporations. They combine consultation, strategy, production quality and distribution to create audio content that will enhance you and your brand. For more information please visit www.pagatim.com or www.pagatim.fm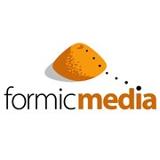 Formic Media is a digital marketing agency offering localized search engine optimization (SEO), paid advertising (PPC) and social media marketing solutions to companies that own and operate brick and mortar businesses within a specific geographic location. Formic's goal is to drive foot traffic to your physical location by generating increased online visibility in the search results. For more information please visit www.formicmedia.com