Event Details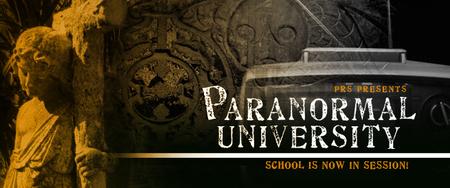 Summary:
Sergey Poberezhny (tech specialist/photographer) will return to his original 4-part webinar course covering the holy grail of paranormal investigations: evidence!  This course tackles the theory of applying the three forms of media (audio, video, photography) into paranormal theory.  We will go over various forms of evidence from past, to present to see what stands out.  But capturing evidence is not the sole purpose of the investigator. They must understand what they caught, how to analyze and furthermore, how to scrutinize it to a point where its almost undeniably an anomaly. By the end of the series, you will leave appreciating the rare, genuine glimpses captured of the other side.
Updated from his previous lecture with new forms of evidence, he will also include information on emerging technological devices that some consider to lie on the fringe of the scientific world. Apart from just looking at direct forms of evidence of the paranormal, Sergey will include indirect aspects of the unknown, by incorporating psychical research and touch upon a philosophical point of view when it comes to looking at the paranormal.
Each lecture will lasts approximately 75 minutes, with time for questions in the end. 
Registration & Cost:
Class Schedule
Lecture 1 - Thursday June 28th 2012, 9:00 PM EST
Lecture 2 - Thursday July   5th, 2012, 9:00 PM EST
Lecture 3 - Thursday July 12th, 2012, 9:00 PM EST
Lecture 4 - Thursday July 19th, 2012, 9:00 PM EST
Cost: $65 per person
*Students & Bureau members who are retaking this course receive a discount. An email has been sent out to you for more information.
Other Webinars from PRS
Ryan Buell's Creative Writing in the Paranormal - http://prs362.eventbrite.com/
I Am Six Part I & II - http://iamsix.eventbrite.com/
Organizer
"PARANORMAL: THE EXPERIENCE" 2014 CANADA TOUR
TOUR SCHEDULE
OTTAWA
April 3rd / April 4th
TORONTO
April 5th / April 6th 
VANCOUVER
April 8th
CALGARY
April 10th / April 11th
EDMONTON
April 12 / April 13th
WINNIPEG
April 15th
HALIFAX
April 17th