| | |
| --- | --- |
| Objective-S/he℠ A Documentary Film: Women in Technology & Gender-Neutrality | |
Event Details
Objective-S/he℠ Documentary is a project of WHOmentors.com, Inc., a 501(c)(3) exempt organization.
Objective-S/he℠ (nexus of Objective-C, the computer science programming language for iOS and Mac OS X platforms and gender-neutrality). Outreach to inspire women to become developers and advocate for gender-neutral communication.
Like: http://fb.com/objectiveshe
Follow: http://twitter.com/objectiveshe
Tweet: http://WHOmentors.info/13Mh3Ln
Every day, in the course of normal corporate advertising and personal communications, people are reminded which groups are "underrepresented," "lacking" or "falling behind."  Aspiring candidates are subjected to reminders of performance problems or perceived gaps between the genders and which group is "dominating" them.  Motivated by the inequities they see around them and driven by the desire to "combat them," academicians use crude racial and gender substitutes of underrepresented minority (URM) and non-URM.
It is harmful name-calling.
Female persons are 50.8% of USA population (2012 Census).

Reference:
http://quickfacts.census.gov/qfd/states/00000.html

Why is society still referring to women as a minority group?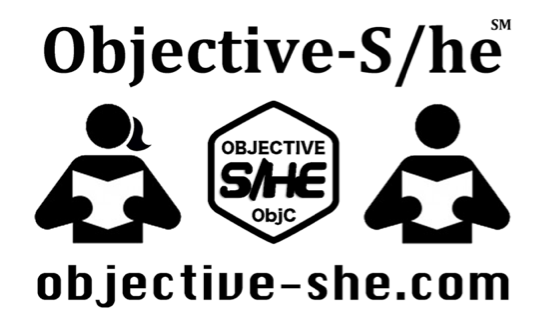 Organizer
WHOmentors.com, Inc.

WHOmentors.com, Inc., a multi-state nonprofit public benefit 501(c)(3) tax-exempt 509(a)(2) research corporation, is primarily engaged in interdisciplinary scientific applied research to gain knowledge or understanding to determine the means by which a specific, recognized need may be met, and is also:
1) a certifying organization for the President's Volunteer Service Award (Record of Service Key: PDZ-15996);
2) an Advisor/Validator for the Congressional Award for Youth Service (up to age 23), and
3) a 501(c)(3) Fiscal Sponsor of nonexempt projects.

NOTE: Funds available to a nonexempt project are derived from many donors and independently administered by:
Rauhmel Fox, CEO
WHOmentors.com, Inc.
110 Pacific Ave., Suite 250
San Francisco, CA 94111-1900
website: http://WHOmentors.com
E-mail Rauhmel@WHOmentors.com
Phone/SMS Text: 415-373-6767