Noche Caliente Saturdays "La Sala De La Salsa" - Latin Night Gwinnett Atlanta

Weekly Event - Every Saturday: 9:00 PM to 3:00 AM (EST)

Lilburn , GA
Event Details
Salsa ATL &  Dancing4Fun presents..
Latin Dancing in the Gwinnett and Metro Atlanta area..
   
Latin Dancing have been gaining popularity in the Metro Atlanta and Gwinnett area. We hosts weekend Latin Dance Parties parties at different locations, playing a variety of Salsa, Bachata, Merengue, mixed with some Top 40s dance hits.
Currently we are holding our Saturday Latin Dance Parties @ Thirsty's Bar & Grill
 


Noche Caliente Tropical Salsa Dance party Saturdays
@ Thirsty's Bar & Grill - Lilburn Ga  -- Every Saturday

-- 2 rooms - Latin Room & Kizomba/Zouk Room
-- Kitchen Open until 1:30 AM Guaranteed!
-- Free Parking & Non-Smoking inside
-- Frozen Margaritas, Strawberry Daiquiri, Pina Coladas- $6.50
-- 5 Bottle Buckets Starting @ $10 and Up!
-- $5 Margaritas, $5 Rum Ninja in Night, (well Liquor)
-- $5 Appetizer, Fried Green Beans & Crispy Breaded Onion Rings

              --Additional parking available across street Burns Road Side--

If you live in the Gwinnett or Metro Atlanta area & looking for a place to dance Salsa, Bachata & Merengue; check out Noche Caliente Tropical Salsa Saturdays. MC Lexx will be playing the best mix of Tropical Latin music, with a nice mix of international flair. If you are new to Latin dancing, we start the evening with a beginner Salsa & Bachata dance lesson. If you have been dancing for a few years, we will have a nice mix of guys and gals for you to dance with. We pride ourself with having a fun and friendly atmosphere. Folks from all backgrounds & nationalities, Singles & couples of all ages attend our Salsa dance parties every week. Bring your friends I'm sure you will have a blast.

Where:
Thirsty's Bar & Grill
3907 Burns Road
Lilburn Ga 30047
770.855.4396

Time:
9 PM - 10 PM: Salsa Lesson @ Latin Room
and a Kizomba lesson @ Kizomba/Zouk room.

Costs:
$10/person
-- Includes all lessons & party in both rooms

To RSVP and for more info:
http://www.meetup.com/salsaatlanta/#calendar
https://www.facebook.com/SalsaAt
          -- Latin Nights in Gwinnett --
Hosted by Dancing4fun; Latin dance classes in Gwinnett
Up Coming Event & Latin Dance Classes:
http://www.Meetup.com/SalsaATL
 

if you are looking for a place to dance a little Salsa, Bachata and Merengue in the Gwinnett and metro Atlanta area; look no more!
If you don't know how to dance; come early for the beginner dance lesson which usually starts at 9:30pm.  If we have a featured instructor, we might start the class @ 8pm. So be sure to check with us to see if we have anything extra special going on.
better yet, if you have a facebook account find us on facebook.
Facebook Fan Page:
https://www.facebook.com/SalsaATL
-----------------------------------------------------------------------
check out some pictures from our past events!
https://www.facebook.com/Latindancinggwinnett/photos_stream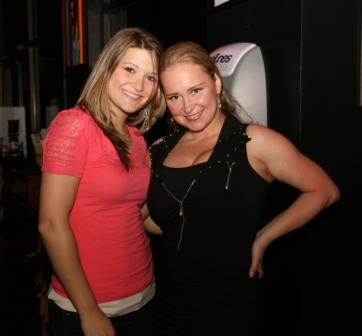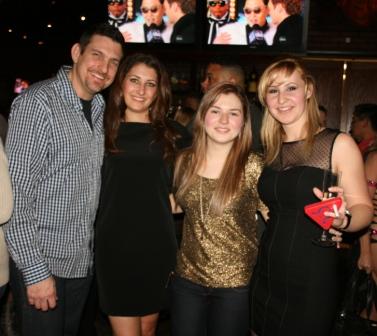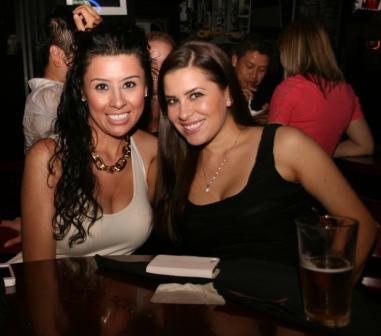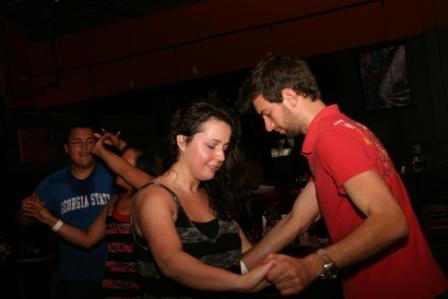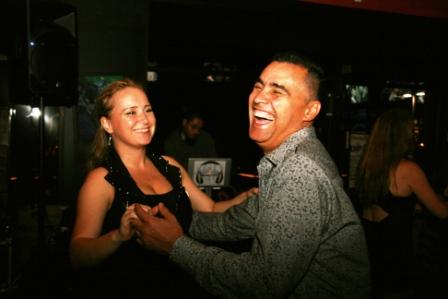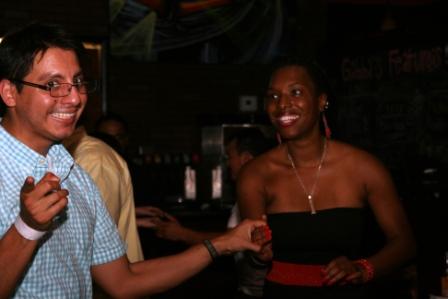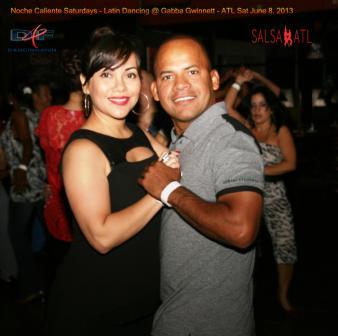 For up to date information about our Latin Dance parties, weekend workshops or series dance classes:
http://www.meetup.com/dancing4fun/



or visit our Facebook Fan Page:
https://www.facebook.com/Latindancinggwinnett

http://www.FaceBook.com/SalsaATL/

Sean-Christopher
770.855.4396

http://www.Dancing4Fun.com|
http://www.SalsaATL.com
https://www.facebook.com/Dancing4FunATL
https://www.facebook.com/Latindancinggwinnett
https://www.facebook.com/SalsaAtl
http://www.meetup.com/dancing4fun
http://www.meetup.com/salsaatlanta/
https://twitter.com/SalsaATL
http://www.youtube.com/SalsaATL


http://www.LatinDancing4Fun.com
http://www.SalsaStreetParty.com
http://www.SalsaBootCampAtlanta.com
http://www.AtlantaSalsaBootCamp.com
http://www.LatinDanceBootCamp.com
http://www.AtlantaBachataBootCamp.com
http://www.BachataBootCampAtlanta.com
http://www.BachataAtlanta.com
http://www.AtlantaBachata.com
http://www.KizombaAtlanta.com
http://www.facebook.com/kizombaAtlanta
https://www.facebook.com/DinnerDanceATL
https://www.facebook.com/ZumbaClassesGwinnett
http://www.meetup.com/ZumbaDanceClassGwinnett/
http://www.ZumbaClassesGwinnett
http://www.NewYearsEveDanceParty.com
 
April 15th 2014
Cinco De Mayo Salsa Party Atlanta
Cinco De Mayo Atlanta
Atlanta Ga Cinco De Mayo party
Atlanta Cinco De Mayo
latin dance party Cinco De Mayo
cinco de mayo weekend Atlanta
cinco de mayo gwinnett
salsa party cinco de mayo atlanta ga
cinco De Mayo salsa dance atlanta
dance party cinco de mayo atlanta
sandy springs cinco de mayo atlanta
lilburn ga cinco de mayo party
Athens ga cinco de mayo party
Dinner dance cinco de mayo atlanta
http://www.SalsaATL.com
Cinco De Mayo Salsa Party Atlanta
Cinco De Mayo Atlanta
Atlanta Ga Cinco De Mayo party
Atlanta Cinco De Mayo
latin dance party Cinco De Mayo
cinco de mayo weekend Atlanta
cinco de mayo gwinnett
salsa party cinco de mayo atlanta ga
cinco De Mayo salsa dance atlanta
dance party cinco de mayo atlanta
sandy springs cinco de mayo atlanta
lilburn ga cinco de mayo party
Athens ga cinco de mayo party
Dinner dance cinco de mayo atlanta
https://www.facebook.com/SalsaATL
2 day Salsa Boot Camp Atlanta Ga
Salsa Boot Camp Atlanta
Al Espinosa salsa Boot Camp Atlanta
ladies styling salsa class
salsa atlanta
atlanta Salsa
liquid silver Al espinosa
salsa classes Al espinosa
Salsa Boot Camp Atlanta Ga
Atlanta Ga latin dance boot camp
Atlanta Ga salsa boot camp
salsa workshop atlanta ga
salsa dance workshop atlanta ga
salsa classes in atlanta
salsa lessons atlanta
salsa classes atlanta
atlanta salsa classes
atlanta salsa lessons
dance salsa atlanta ga
dance salsa in atlanta ga
salsa gwinnett
salsa classes in gwinnett
salsa lessons gwinnett
salsa class gwinnett
salsa class sandy springs ga
salsa lessons roswell ga
salsa lessons decatur ga
alpharetta ga salsa class
salsa class alpharetta ga
http://www.AtlantaSalsaBootCamp.com
 
2 day Salsa Boot Camp Atlanta Ga
Salsa Boot Camp Atlanta
Al Espinosa salsa Boot Camp Atlanta
ladies styling salsa class
learn to dance salsa in Atlanta
atlanta Salsa
liquid silver Al espinosa
salsa classes Al espinosa
Salsa Boot Camp Atlanta Ga
Atlanta Ga latin dance boot camp
Atlanta Ga salsa boot camp
salsa workshop atlanta ga
salsa dance workshop atlanta ga
salsa classes in atlanta
salsa lessons atlanta
salsa classes atlanta
atlanta salsa classes
atlanta salsa lessons
dance salsa atlanta ga
dance salsa in atlanta ga
salsa gwinnett
salsa classes in gwinnett
salsa lessons gwinnett
salsa class gwinnett
salsa class sandy springs ga
salsa lessons roswell ga
salsa lessons decatur ga
alpharetta ga salsa class
salsa class alpharetta ga
http://www.SalsaATL.com
 
Salsa Classes Atlanta
Salsa lessons Atlanta
Salsa Dance Class Atlanta
Salsa dance lesson Atlanta
salsa dancing atlanta
Atlanta ga Salsa Dancing
latin dance class atlanta ga
latin dance lessons atlanta ga
salsa dancing lessons Atlanta ga
salsa latin dance atlanta
salsa latin dance lesson atlanta
salsa latin dance class atlanta
salsa dance class sandy springs ga
salsa class decatur ga
latin dancing atlanta ga
salsa Atlanta
Atlanta Salsa
learn salsa in Atlanta ga
learn salsa dance Atlanta ga
salsa classes alpharetta ga
roswell sandy spring salsa class
latin dancing lawrenceville ga
bachata dance class atlanta ga
bachata dance lessons atlanta ga
bachata lessons Atlanta ga
bachata classes atlanta ga
atlanta bachata
Bachata atlanta
Jimmy Rumba
Salsambo Atlanta
Pasofino Dance
Mambo Nights
dancing salsa in atlanta
roswell ga salsa lessons
http://www.meetup.com/salsaatlanta/


Salsa Classes Atlanta
Salsa lessons Atlanta
Salsa Dance Class Atlanta
Salsa dance lesson Atlanta
salsa dancing atlanta
Atlanta ga Salsa Dancing
latin dance class atlanta ga
latin dance lessons atlanta ga
salsa dancing lessons Atlanta ga
salsa latin dance atlanta
salsa latin dance lesson atlanta
salsa latin dance class atlanta
salsa dance class sandy springs ga
salsa class decatur ga
latin dancing atlanta ga
salsa Atlanta
Atlanta Salsa
learn salsa in Atlanta ga
learn salsa dance Atlanta ga
salsa classes alpharetta ga
roswell sandy spring salsa class
latin dancing lawrenceville ga
bachata dance class atlanta ga
bachata dance lessons atlanta ga
bachata lessons Atlanta ga
bachata classes atlanta ga
atlanta bachata
Bachata atlanta
Salsa classes in atlanta
Jimmy Rumba
Salsambo Atlanta
Pasofino Dance
Mambo Nights
Pasofino Latin dance studio
dancing salsa in atlanta
roswell ga salsa lessons
http://www.salsaatl.com/

learn salsa in Atlanta ga
learn salsa dance Atlanta ga
salsa classes alpharetta ga
latin dancing lawrenceville ga
bachata dance class atlanta ga
bachata dance lessons atlanta ga
bachata lessons Atlanta ga
bachata classes atlanta ga
atlanta bachata
Bachata atlanta
Salsa Classes Atlanta
Salsa lessons Atlanta
Salsa Dance Class Atlanta
Salsa dance lesson Atlanta
salsa dancing atlanta
Atlanta ga Salsa Dancing
latin dance class atlanta ga
latin dance lessons atlanta ga
salsa dancing lessons Atlanta ga
salsa latin dance atlanta
salsa latin dance lesson atlanta
salsa latin dance class atlanta
salsa classes gwinnett
salsa lesson Gwinnett
salsa dance lessons gwinnett
salsa lesson duluth ga
salsa classes duluth ga
salsa lessons lawrenceville ga
salsa classes lawrenceville ga
salsa lessons suwanee ga
salsa classes suwanee ga
salsa classes buford ga
salsa atlanta
Atlanta Salsa
salsa classes norcross ga
salsa lessons norcross ga
salsa classes lilburn ga
salsa lessons lilburn ga
latin dance class lilburn ga
salsa latin class gwinnett
latin dance snellville ga
Jimmy Rumba
Salsambo Atlanta
Pasofino Dance
Mambo Nights
Pasofino Latin dance studio
latin dancing lawrenceville ga
dancing salsa in atlanta
roswell ga salsa lessons
http://www.Dancing4Fun.com


salsa classes gwinnett
salsa lesson Gwinnett
salsa dance lessons gwinnett
salsa lesson duluth ga
salsa classes duluth ga
salsa lessons lawrenceville ga
salsa classes lawrenceville ga
salsa lessons suwanee ga
salsa classes suwanee ga
salsa classes buford ga
salsa atlanta
Atlanta Salsa
salsa classes norcross ga
salsa lessons norcross ga
salsa classes lilburn ga
salsa lessons lilburn ga
latin dance class lilburn ga
salsa latin class gwinnett
latin dance snellville ga
latin dancing lawrenceville ga
http://www.meetup.com/dancing4fun/



learn salsa in Atlanta ga
learn salsa dance Atlanta ga
salsa classes alpharetta ga
latin dancing lawrenceville ga
bachata dance class atlanta ga
bachata dance lessons atlanta ga
bachata lessons Atlanta ga
bachata classes atlanta ga
atlanta bachata
Bachata atlanta
Salsa Classes Atlanta
Salsa lessons Atlanta
Salsa Dance Class Atlanta
Salsa dance lesson Atlanta
salsa dancing atlanta
Atlanta ga Salsa Dancing
latin dance class atlanta ga
latin dance lessons atlanta ga
salsa dancing lessons Atlanta ga
salsa latin dance atlanta
salsa latin dance lesson atlanta
salsa latin dance class atlanta
salsa classes gwinnett
salsa lesson Gwinnett
salsa dance lessons gwinnett
salsa lesson duluth ga
salsa classes duluth ga
salsa lessons lawrenceville ga
salsa classes lawrenceville ga
salsa lessons suwanee ga
salsa classes suwanee ga
salsa classes buford ga
salsa atlanta
Atlanta Salsa
salsa classes norcross ga
salsa lessons norcross ga
salsa classes lilburn ga
salsa lessons lilburn ga
latin dance class lilburn ga
salsa latin class gwinnett
latin dance snellville ga
latin dancing lawrenceville ga
Jimmy Rumba
Salsambo Atlanta
Pasofino Dance
Mambo Nights
Pasofino Latin dance studio
http://www.meetup.com/salsaatlanta/
Latin night Atlanta ga
latin dancing atlanta ga
Salsa Night Atlanta ga
salsa latin dance atlanta ga
latin club atlanta ga
salsa bachata club atlanta ga
dinner and latin dancing atlanta ga
bachata club atlanta
salsa club atlanta ga
Atlanta Salsa
Salsa Atlanta
salsa dance club atlanta
latin dance club atlanta ga
latin dance club decatur ga
salsa club sandy springs ga
latin club gwinnett
Latin Night Atlanta Ga
Latin Night Atlanta
latin dancing snellville ga
Salsa classes gwinnett
salsa dance class lilburn ga
Salsa Gwinnett
Gwinnett Salsa
salsa lessons & parties atlanta ga
http://www.salsaatl.com/
 

Latin night Atlanta ga
latin dancing atlanta ga
Salsa Night Atlanta ga
salsa latin dance atlanta ga
latin club atlanta ga
salsa bachata club atlanta ga
dinner and latin dancing atlanta ga
bachata club atlanta
salsa club atlanta ga
salsa dance club atlanta
latin dance club atlanta ga
latin dance club decatur ga
salsa club sandy springs ga
latin club gwinnett
Latin Night Atlanta Ga
Latin Night Atlanta
Salsa Atlanta
atlanta Salsa
latin dancing snellville ga
http://www.latindancing4fun.com/


latin dancing Gwinnett
Salsa lesson Atlanta
salsa lessons Gwinnett
Latin dancing lawrenceville ga
latin dancing near suwanee ga
suwanee Ga dinner and dance
latin dance classes Atlanta
bachata lesson gwinnett
latin dance bachata duluth ga
atlanta Bachata
salsa lessons lilburn ga
salsa class near snellville ga
Salsa Gwinnett
latin dance atlanta
atlanta Salsa
salsa lesson lilburn ga
lawrenceville ga salsa lesson
latin dance class norcross ga
salsa Atlanta
Latin Night Atlanta
Salsa Night Atlanta
dinner and dance suwanee ga
https://www.facebook.com/Latindancinggwinnett
Latin dancing Gwinnett Facebook Fan page



latin dancing Gwinnett
Salsa lesson Atlanta
salsa lessons Gwinnett
Latin dancing lawrenceville ga
latin dancing near suwanee ga
Snellville Ga Latin Night
latin dance classes Atlanta
bachata lesson gwinnett
latin dance bachata duluth ga
atlanta Bachata
salsa lessons lilburn ga
salsa class near snellville ga
Salsa Gwinnett
latin dance atlanta
atlanta Salsa
salsa lesson lilburn ga
lawrenceville ga salsa lesson
latin dance class norcross ga
salsa Atlanta
Latin Night Atlanta
Salsa Night Atlanta
Latin dancing decatur Ga
Salsa lesson in atlanta ga
salsa classes in atlanta ga
dancing salsa in roswell
salsa lessons & parties atlanta ga
https://www.facebook.com/SalsaAtl


 
Wedding First Dance Choreography
Atlanta Wedding DJ
Corporate Wedding party DJ
Memorable Weddings First Dance Atlanta
dance classes lawrenceville ga
Latin dance parties
salsa lesson duluth ga
latin dance lesson suwanee ga
salsa latin dance class duluth ga
latin dance class norcross ga
Salsa Atlanta
Dance lesson lilburn
dance lessons Buford Ga
dance lessons Norcross Ga
Salsa dance instructor Atlanta Ga
Latin dancing Atlanta Ga
Latin Night Atlanta Ga
Salsa Dancing atlanta ga
dance Salsa atlanta ga
latin dance alpharetta Ga
Atlanta Salsa
salsa lessons gwinnett
Salsa gwinnett
latin dance gwinnett
Latin club in gwinnett
latin dancing gwinnett
Latin club Gwinnett
Atlanta Bachata Fest
Bachata
Bachata



 
Where


Thirsty's Bar & Grill
3907 Burns Road


Lilburn

,

GA

30047

Organizer
Dancing4fun Dinner Dancing & Socializing