| | |
| --- | --- |
| | |
Event Details
Figure 1 - The SpeakJet self-contained, single chip voice and complex sound synthesizer.
The JURBAN GLXP team will be launching people's names into space on microchips like NASA and transmitting them out to the universe via radio waves and audio waves, as our robot is in transit to the Moon and after it lands on the Moon. Just imagine your name lasting forever as it's transmitted out to the stars. The audio wave transmissions will be used for educational purposes, to show that sound waves do not travel in the vacuum of space. As the saying goes, "In space, no one can hear you scream." Also, with your permission, we will be showcasing the working hardware around the world before it's sent into space. People in Africa, Europe, and Asia will know your name :)
Check for updates on this program at our Facebook and Twitter accounts.
You don't have to limit the data you put on our microchip to just your name. Each ticket you purchase entitles you to 40 characters of information, so you can add things like your birthday, major life accomplishments, or your love for your wife/husband, girlfriend/boyfriend, or domestic partner.
RULES:
For each ticket, you earn the right to send 40 characters into space.

Please limit your first and last names to less than 20 characters each.

There is no limit on the number of tickets you can purchase.

Currently, names can only be spoken with English pronunciations. Download a demo

here

.

Mission Failure Disclaimer: If the JURBAN robot should fail to make orbit and/or land on the Moon, we WILL get your name into space within one year of our failed mission using one of the following methods (all ticket money is keep in escrow until launch):

ArduSat

 (Arduino – satellite) The first open platform satellite allowing the general public to design and run their own space-based applications, games & experiments, and steer onboard cameras to take pictures on-demand.

Ashes to Orbit

- Utilizing a commercial launch vehicle (rocket), the Ashes to Orbit program packages small science tokens, novelties, and loved ones' ashes together in space delivery modules. To date, they have had three successful launches.

Kick Sat

- Designed by an Aerospace Engineer PhD at Cornell University, KickSat launches microchips called "Sprites" into low-altitude Earth orbits.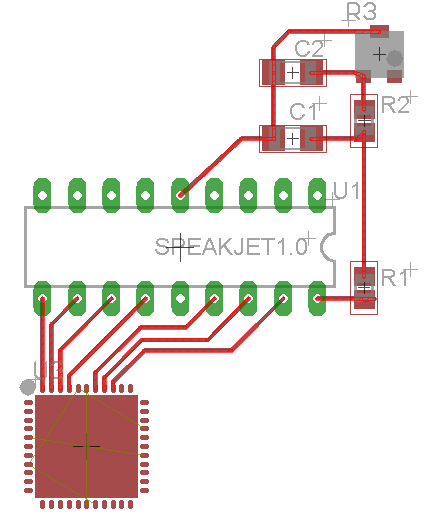 Attendee List
Sort by:

Date

|

First Name

|

Last Name
Save This Event
Organizer
Juxtopia Urban Robotics Brilliant Application Network
The Juxtopia® Urban Brilliant Application Network (JURBAN) is a Juxtopia® Group program established in 2007 by Dr. Jayfus T. Doswell.  After sponsoring a student team from Morgan State University to enter the Defense Advance Research Project Agency (DARPA) Urban Grand Challenge, Dr. Doswell was motivated to continue involving underserved students in challenges. The JURBAN program is run under the Juxtopia® Group, Inc., a Maryland 501(c)(3) non-profit organization established in 2000.  The JURBAN program is committed to bringing attention to the next generation of youth who will; create economic competiveness in the technological workforce, achieve higher paying careers, and build autonomous service robotic systems that have significant impact in their community.