The Problem
Just under 4 Canadians are killed each day and just under 190 Canadians are injured each day due to crashes involving alcohol or drugs

Approximately 75,000 Canadians impacted by impaired drivers annually

Estimated 12.5 million trips of impaired driving each year in Canada

Approximate average of only 70,000 charges of impaired driving being laid in a given year
How do I benefit?
Your gift will make a difference in the lives of victims, their families and loved ones of impaired driving crashes.

Your support will help to save lives by increasing the safety of our roads, waterways and communities.

Your support specifically helps us with victim services, public education, youth education, public awareness and public policy.

If requested in registration, you will receive a registered charitable tax receipt from MADD Canada, along with our thanks.
What does MADD support with monies raised through Strides for Change?
Victim Services
"We Care!" extensive referral assistance to available groups/agencies

Free printed materials – providing support on the grieving process and coping with injury

Resource Guide – providing a comprehensive list of reference resources

Emotional Support – Groups and Chapter meetings

Annual Candlelight Vigil & Victims' Weekend

Court monitoring – volunteers tracking and reporting court decisions and proceedings

Court accompaniment and support – during the criminal trial process

Victim Impact Panels – support and assistance with the panels

Victim Services Volunteer Training – training sessions for volunteers to support existing and new victims

Death Notification Training – training police on the sensitivities of contact with families
Chapter Events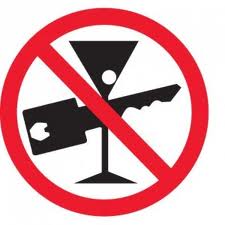 Project Red Ribbon – the drive sober campaign

Campaign 911 – Canadians are encouraged to call 911 to report suspected impaired drivers

R.I.D.E./Sobriety Checkpoints – working with police at their roadside check stops

Educational Assembly Show for High Schools and Elementary Schools – an annual multi-media production for students

Public Awareness Presentations – volunteer speakers present on a series of videos produced for various audiences – at schools and community meetings
Public Policy
MADD Canada Chapters & Community Leaders are working to create, strengthen and enforce impaired driving laws. MADD Canada and local volunteers continue to meet with their government officials and have been successful in having new Federal and Provincial legislation implemented. Refer to our website www.madd.ca/vancouver for more information.
Taking Back our Roads – a legislative agenda to ensure more effective federal laws

Rating the Provinces – legislative agendas to improve provincial and territorial law
Charity Registration No. 13907 2060 RR0001