Midtown Miami Moonlit Movie
Shops at Midtown Miami
Bummer! Sales have ended.
Unfortunately, tickets for this event are no longer on sale.
Event Details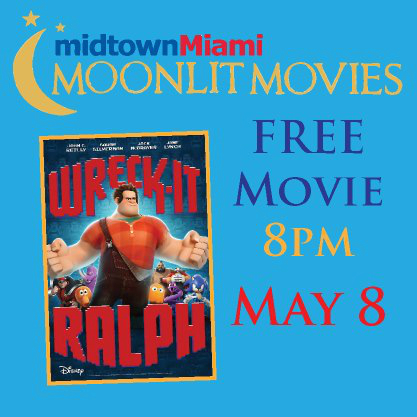 Join the Shops at Midtown Miami on Wednesday May 8th to watch Disney's Wreck It Ralph under the stars!
The movie will begin at 8pm at the iconic Fountain Plaza in the center of the Shops at Midtown Miami. Bring your beach chairs and blankets!
Make it a family movie night or a date night! Popchips will be making a special appearance and giving away samples!