Miami Weekend 2014

Miami Beach, FL
Event Details
ANNUAL  
Miami Weekend 2014
The Chesterfield Hotel

SOUTH BEACH MIAMI, FL

April 3-6, 2014
Deposit only $50 pp until Dec 15, 2013
Grab your friends and join us on our 4th annual Spring weekend in Miami!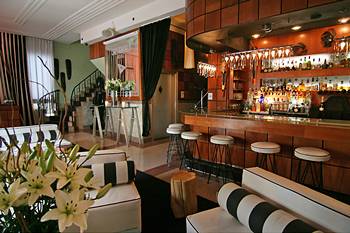 Your Hotel
The Chesterfield Hotel - South Beach Hotels & Miami Beach Hotels
What do you get when you mix the wild and trendy haunt, The Chesterfield Hotel, with the quaint and charming hot spot, The Lily-Leon? A fused ambiance of absolute decadence where a seasoned South Beach regular can thrive, where celebrities can stay under the radar and guests can revel in the fusion of amenities exclusive to the new The Chesterfield Hotel & Suites.
While Lily may have met Leon at the Chesterfield – what's really happened is that 3 fabulous historic Miami Beach Landmarks have now merged to make one flawless South Beach Vacation destination! South Beach Group has just completed the new renovation of the 90 room property combining The Chesterfield Hotel, famous for its zebra prints and being a stylish watering hole, with The Lily-Leon, a residence style suite get-away.
By merging the properties, South Beach Group can now offer even better services, rooms, and lounges than ever before right in the heart of South Beach. Want a mani pedi? Check out the new spa! Want to lounge outside and have a drink? Hang out at either bar and have the special Pear Martini! Wanna chill like a vill? Hang inside at the Love Shack, discreet and cozy, and a great vantage point to spy on hipsters walking by.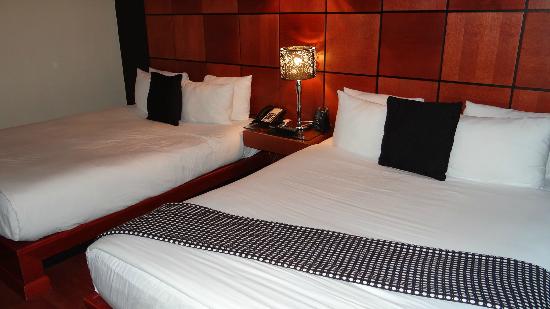 3 NIGHTS: Prices per person based on occupancy*
| | | | | |
| --- | --- | --- | --- | --- |
|   |  Single  |  Double  |  Triple  |  Quad  |
|  Standard  |  829 |  429 |  299 |  229 |
|  Junior Suite  |  939 |  479 |  329 |  259 |
|  Deluxe Suite  |  1,209 |  619 |  419 |  329 |
|  Premium Suite  |  1,329 |  679 |  459 |  349 |
*RATES ARE SUBJECT TO CHANGE. Rate depends on room occupancy, meaning if originally you are assigned to a double occupancy room with 1 other person and it decreased to only you, you will be expected to pay the balance. If you would like to be paired with a roommate, please indicate so on your registration form.
What's Included
            2 or 3 Nights at the Chesterfield Hotel
            Choice of 1 King Bed or 2 Double Beds
            Daily Happy Hour at the Safari Bar 7-8PM 
            Roundtrip Airport Transfers (MIA Airport Only)
            Resort Fees

            All taxes and fees
            Complimentary Wi-Fi
Not Included
            Transportation to Miami
            Travel Insurance
            Food 
Transportation to Miami
You are responsible for your transportation to Miami but here are some options. As of Nov 2013, flights are approx $300 per person nonstop from Atlanta, GA. 
Airport Codes
Miami MIA, airport transfers complimentary
Fort Lauderdale FLL, complimentary transfers NOT available
Flight - Neptune can book your flight if 
   (1) You are prepared to pay in full
   (2) There's a group of 10 or more traveling from the same city    
         at the same time - only available upon request
Drive - from Atlanta, Miami is 670 miles, about 10 1/2 hrs 1 way.
The hotel address is 855 Collins Avenue, Miami Beach, FL 33139.
Parking - $32 per day
Bus - Greyhound has advance rates as low as $118 pp roundtrip
Airport Transfers
Pick-up Location - Terminal G, Second Floor Departures, avail 8AM-11PM, runs every hour; On Wed runs every 2 hours 9AM-11PM
Chesterfield hotel offers free shuttle service for Miami International Airport (MIA). This is a free service to guests of our hotels with limited seating. South Beach Group is not responsible for guest transportation cost if our shuttle is full or if we are experiencing mechanical problems. The drivers can offer you valuable information on South Beach and Miami Beach, Just Ask!
How to Book
1.) REGISTER Select the registration form above
2.) PAY Deposit above after completing the registration form via Paypal
3.) PROTECT travel investment by purchasing travel insurance
4.) INSTALLMENT PAYMENTS are not submitted on this site, only initial deposit is taken on this site, look below for the options to make installment payment. You can make installment via mail or online on the company site, www.neptunetravelgroup.com.
Payment Dates 
| | | |
| --- | --- | --- |
|  PAYMENT                  | DATE                                | AMOUNT                                  |
| EARLY BIRD DEPOSIT* | NOW-DEC 15, 2013 |     $50 or more per person |
| STANDARD DEPOSIT | AFTER DEC 15TH |     $100 or more per person |
| INSTALLMENT | JAN 15, 2014 |     $150 or more per person* |
| INSTALLMENT | FEB 15, 2014 |     $150 or more per person*  |
| Final Payment* | MAR 15, 2014* |     Balance (if any)*  |
*Payment plans are provided as an extra convenience, please adhere to the payment schedule to avoid possible trip cancellation. At the least make the initial deposit to secure rate, 2nd payment to keep booking active, and pay balance on time.. Packages with flights not paid by the final date, will be cancelled & all payments will be forfeited, NO EXCEPTIONS!!!
**Joining the trip after a payment deadline, pay the $100 deposit and continue payment as schedule and catch up payments. Please call to confirm your rate. Rates are confirmed upon date of deposit.
Easy Payment Methods
1.)        Pay Deposit  Online Above along with Registration Form
3.)        Bill Pay (through your bank): to Neptune Travel Group, P.O. Box, 311467, Atlanta, GA 31131
4.)        Paypal direct to: payments@neptunetravelgroup.com
5.)        Mail Check or money order payable to Neptune Travel Group, mail to: 
Neptune Travel Group
Attn: MIAMI 2014
P.O. Box 311467
Atlanta, GA 31131
Check Your Invoice Account 24/7
CHECK YOUR ONLINE ACCOUNT HERE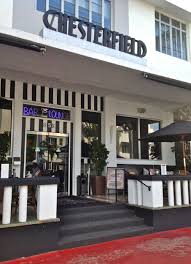 POLICIES
Register in your name as it appears on your government issued ID that will be used to check-in at the airport.
Roommate matching available but not guranteed. If you do not have a roommate identified, you will be required to pay the single occupancy supplement.
Payments are non-refundable, which are the same policies of the airlines and for prepaid hotel rates.
Payments are non-transferable to another person already taking the trip nor for a different trip, however name changes are allowed.
Travel insurance is available until 3 days before departure. All travel insurance claims are administered by Allianz Travel Insurance & not Neptune Travel Group.
After DEC 15th, the deposit is $100 per person hotel only which is required to lock rate and $200 for group flight and hotel together. 
Rates are subject to change when payment schedule is not followed, call to confirm rate.
The payment schedule is provided as a convenience, failure to follow the schedule may result in cancellation of your reservation and you will forfeit all payments made. No refunds nor credits will be honored.
Final payment not received by the final payment date will result in a late fee of $50 starting 7 days from the due date.
No travel documents nor info will be released until full payment is completed for the group, including late fees. Travel documents will be sent via email.
THESE POLICIES ARE STRICTLY ENFORCED.
Contact Us
Neptune Travel Group
P.O. Box 311467
Atlanta, GA 31131 
MAIN    1-855-5NEPTUNE 
           1-855-536-7886
FAX      404-549-4392
EMAIL info@neptunetravelgroup.com
Organizer
Neptune Travel Group
Neptune Travel Group is a licensed and a worldwide accredited travel agency. We are dedicated to providing outstanding travel consultation and affordable deals for groups and individuals. 
Visit Our Website
www.neptunetravelgroup.com for more travel deals and travel resources.
Call Us
1-855-5NEPTUNE or 1-855-563-7886
Email Us
Like Us on Facebook
facebook.com/neptunetravelagency