Marin/Petaluma Slow Food's Annual Meeting - Mar. 24

Sunday, March 24, 2013 from 11:00 AM to 2:00 PM (PDT)
Event Details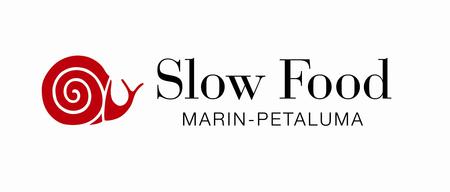 Join SLOW FOOD MARIN/PETALUMA for our ANNUAL MEMBERSHIP MEETING and POTLUCK BRUNCH!

Don't Forget!
Annual Members' Meeting
Sunday, March 24
11am - 2pm


123 Bolinas
Discuss 2013.
Elect our board.
Volunteer.
Featured Speakers
Evan Wiig - 

True Grass Farms


Mark Pasternak - 

Devils Gulch Ranch


Rick Lafranchi - 

Nicasio Valley Cheese Company
Learn about their philosophies, their operations, and their passions.   (We're working on some samples and a chance to purchase their wares at the meeting, too!) 

Agenda 
2012 recap.
Events and partnerships for 2013.
News from Slow Food USA.
Volunteer opportunities.
Elections. (See slate below)
We'll be eating.
We're Slow Food, after all!
Bring your favorite easy-to-share, no-fuss dish.  
123 Bolinas will have wine, beer and other beverages available for purchase. 

You must be a member to attend.  So join here, or bring $25 to the meeting.  Or, if your dues are current,  

just

 come!
ELECTION SLATE
Slate of Chapter Leaders
Peggy Diedrichs – Currently a member of our Events Committee, Peggy has been active with Slow Food for the past 13 years, and believes strongly in clean, fair, local food.  Peggy has also volunteered with Marin Organic and MALT, and worked in the local organic food/farming community. Currently, she is Co-Publisher of Green Traveler Guides, an award-winning website focused on environmentally friendly travel.  
Ali Ghiorse – Ali produces Savory Thymes out of Hillside Gardens in Mill Valley.  Savory Thymes convenes artists, grassroots organizers and activists to cross-pollinate ideas, and to build relationships and alliances, providing a space to build support for a wide variety of social and environmental justice initiatives. 
Rebecca Kraft – Rebecca has been active with Slow Food since 2011, planning our Slow Supper events and coordinating our Farmers' Market presence.  She is the face behind Ms. Butterbeans, a cooking school for kids, offering private classes and cooking parties, as well as open classes at area Whole Foods markets.
Mark Pasternak - Mark is co-owner of Devil's Gulch Ranch, a diversified family farm located in Nicasio, producing rabbits, pigs, sheep, premium wine grapes and asparagus for retail customers and high-end restaurants. Mark utilizes sustainable, humane agricultural practices and organic farming whenever possible. He also offers agriculture and nature educational programs at Devil's Gulch Ranch and internationally, in Haiti.
Christine Schantz – Christine has been a member of Slow Food since 2009.  She joined the Marin-Petaluma chapter in 2011 as a chapter leader, and in 2012 was elected to a four-year term as Slow Food USA's regional governor for Northern California.  Christine was raised on a family farm in eastern Pennsylvania, and currently resides in San Anselmo.
Slate of Provisional Leaders
Aimee Vorhaus -  Aimee is the mother of two young boys in Petaluma, active in the local community as a volunteer and Board member, and a passionate organic gardener working to support garden-based learning. She believes school gardens inspire children with a sense of wonder and excitement about where their food comes from and builds a foundation of environmental stewardship.
If you would like to nominate yourself or another Slow Food member for a provisional leader position, please email us at info@slowfood-marin.com.

 Please sign up by March 23
*Must be current member to attend! If your membership has lapsed or you'd like to join please sign up atwww.slowfoodusa.org/local or bring $25 to the meeting.
Attendee List
Sort by:

Date

|

First Name

|

Last Name
Organizer
Slow Food Marin Petaluma
About

Marin-Petaluma chapter of Slow Food, the international organization dedicated to a good, clean and fair food system.

General Information

Join Slow Food Marin-Petaluma and become part of a growing national and international movement dedicated to honoring local producers and making good, clean and fair food a reality for all. Members enjoy coming together to share the everyday joys of food and to promote caring for the land and protecting biodiversity for today's communities and future generations.

Participate in:

- Convivial meals

...

and tastings
- Visits with local producers and farms
- Educational workshops and classes
- Discussions, conferences & film screenings
- Volunteerism on a local and national level

Slow Food Marin-Petaluma is one of more than 225 volunteer-led chapters of Slow Food USA, representing more than 24,000 members and reaching a network of more than 300,000 supporters in the United States and around the world.

Join today!

http://slowfood-marin.com/code/joining.html

(Be sure to request the Marin-Petaluma chapter at the end of the online registration process.) See More

Email

info@slowfood-marin.com