Making Room for Everyone - Building a Welcoming and Inclusive Program: A Seminar for Program Managers and Directors

Friday, March 22, 2013 from 9:30 AM to 12:30 PM (EDT)
Event Details
Making Room for Everyone - Building a Welcoming and Inclusive Program:
A Seminar for Program Managers and Directors
Target Audience:
This workshop is intended for program directors and managers who are responsible for program design and implementation.
Overview:  How do you ensure that your agency or program is one that is welcoming and affirming for all those who enter? Does your program or organization have a broad commitment to social justice? Have you intentionally created a youth-friendly space? Is it friendly as well to LGBTQ youth? How do you know?
With a strong emphasis on creating programs that are inclusive and affirming for LGBTQ youth, we will also address broader issues of inclusion for individuals from all backgrounds. (gender, race, religion, economic background, those with criminal justice, foster care or mental health histories, etc.).  Resources for program development and youth workshops will be shared.
Learning Objectives:
Participants will be able to:
(1) Describe the characteristics of a program that communicates respect and inclusion for all youth;
(2) Identify specific strategies and resources for inclusive program development;
(3) Gain skills for teaching respect and inclusion among youth;
(4) Explore ways to make youth programs LGBTQ affirmative.
Facilitated by guest expert: Elijah C. Nealy, LCSW, M.Div
When & Where

DYCD
161 William Street
7th floor conference room
New York, NY 10038


Friday, March 22, 2013 from 9:30 AM to 12:30 PM (EDT)
Add to my calendar
Organizer
Mental Health Association of New York City and the Department of Youth and Community Development (DYCD)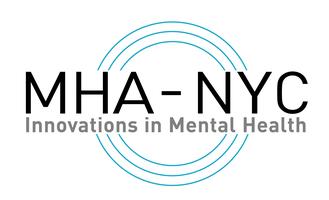 Mental Health Association of New York City (MHA-NYC) is a nonprofit organization that addresses mental health needs in New York City and across the nation. It is a local organization with national impact and has a three-part mission of services, advocacy and education.
MHA-NYC identifies unmet needs and develops culturally sensitive programs to improve the lives of individuals and families affected by mental illness while promoting the importance of mental health.

Department of Youth and Community Development (DYCD) was created in 1996 to provide the City of New York with high-quality youth and family programming. Our central task is administering available City, state, and federal funds to effective community-based organizations. 
DYCD supports New York City youth and their families by funding a wide range of high-quality youth and community development programs.
 DYCD is also the designated Community Action Agency for New York City, which is the local grantee for the Federal Community Services Block Grant (CSBG). CSBG funding supports a wide variety of programs that address the conditions of poverty.
DYCD is committed to building and expanding on partnerships that generate innovative and practical programs for youth, their families and communities.