Making Household Products for a Safer, Cleaner Home
Carson City, NV
Bummer! Sales have ended.
Unfortunately, tickets for this event are no longer on sale.
Event Details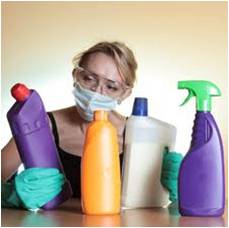 Over 100,000 children under the age of 6 are sickened by household cleaners each year. Fragrances and phenols used in cleaners can cause respiratory irritation and headaches. Other additives such as formaldehyde, petroleum solvents and chemicals can contribute to problems in the nervous and circulatory systems. Learn how to make your own safer, cheaper and more effective household products with essential oils and non-toxic natural alternatives with aromatherapy coach Susan McCarthy.
Disinfectant Spray
Window Cleaner
All-Purpose Cleaner
Furniture Polish
Oven Cleaner
Dishwasher Powder
Carpet and Mattress Freshener
and More!

Free Event. RSVP before Tuesday May 14 and print out ticket to receive a FREE Wild Orange Essential Oil at event.