LucidNYC June 4th 2014

Wednesday, June 4, 2014 from 7:00 PM to 10:00 PM (EDT)

New York, NY
Event Details
Nano tweezers, Cognitive Computing, The Convergence of Human and Digital Intlligence, Intelligence Redefined, and more, at this LucidNYC! Follow us on Facebook (LucidNYC) and Twitter (@LucidNYC) for the latest info on past presenters, groundbreaking innovations, exciting happenings, discounts, and more. Also, check out all of our inspirational videos on our site, www.lucidnyc.com


June 4th Presenter Bios: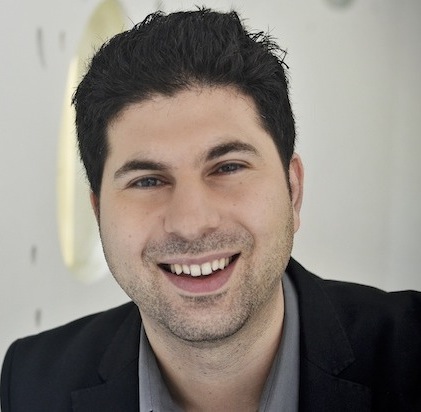 Scott Barry Kaufman is Scientific Director of The Imagination Institute and a researcher in the Positive Psychology Center at the University of Pennsylvania, where he investigates the nature, measurement and development of imagination. In his latest book, Ungifted: Intelligence Redefined, Kaufman presents a holistic approach to achievement that takes into account each person's ability, engagement, and personal goals. Kaufman is also co-founder of The Creativity Post, and he writes the blog Beautiful Minds for Scientific American Mind. Kaufman completed his doctorate in cognitive psychology from Yale University in 2009 and received his masters degree in experimental psychology from Cambridge University in 2005, where he was a Gates Cambridge Scholar.
More info on Scott: http://scottbarrykaufman.com/
Jack Mason

is currently responsible for 'Global Business Services, Strategic Programs & Social Business' at IBM. He is also a writer, producer, editor, experimenter, collaborator, explorer and early adopter. He's worked as a journalist, screenwriter, web producer, copywriter, name and brand creator, strategist and thinker, musician, artist and inventive handyman.
Jack is also a specialist in planning and managing strategic communications programs, with a focus on business social media and networking, mobile innovations, new collaboration practices, smart systems, virtual worlds and 3D Internet applications. Other areas of expertise include healthcare technologies and transformation, innovation policy and trends and enterprise social software.
Jack has designed, developed and launched The Greater IBM Connection, a business social network for former and current IBMers; Helped craft IBM's Social Computing Guidelines; part of editorial teams for Annual Report, Global Innovation Outlook and other strategic publications; contributed to development and launch of IBM's ground-breaking Genetic Privacy Policy.
In the early 2000's, he reported heavily on the commercialization of nanotechnology, materials science and micromachine systems for (

www.smalltimes.com

) and was a 2003 Finalist for Foresight Institute's Feynman Prize in communication about nanotechnology.
Dr. Bernardo Cordovez
is co-founder and Chief Executive Officer of Optofluidics, Inc. Under his leadership, Optofluidics was awarded the Philadelphia Life Science Startup of the Year Award of 2012, secured funds from prestigious federal and private sources and will be commercializing their first scientific instruments towards the end of 2013. Dr. Cordovez' wide range of experience are focused in the areas of nanophotonic and microfluidics and span applications including biomolecule trapping and detection, drug delivery, bioenergy production, and data storage. In 2012 he was named on of Philadelphia's top 30 under 30 entrepreneurs. Prior to starting the company, he was a Postdoctoral Associate at Cornell University where he also obtained his M.S and Ph.D. degrees.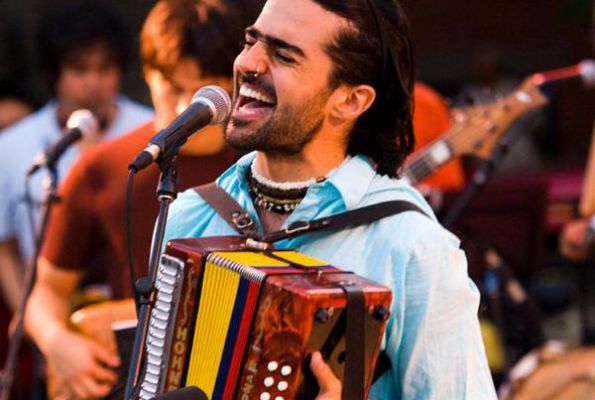 Gregorio Uribe was born and raised in Bogotá, Colombia. At the age of 17, he decided to explore different Latin music genres by backpacking and performing in streets, buses and beaches around South America. After this experience, Gregorio earned his Summa Cum Laude degree at Berklee College of Music in Boston where he was influenced by Jazz arranging, which induced him to create a very unique project: The Gregorio Uribe Big Band: a 16-piece musical experience that blends Afro-Colombian rhythms with funk grooves and powerful big band arranging.

His energetic and innovative approach to the music of his country has led him to share the stage with such renowned artists as Grammy-winners Rubén Blades and Carlos Vives and to perform at the Kennedy Center in Washington, DC. Uribe has been interviewed by CNN, NY1, New York Daily News and also by some of the most prestigious press in Colombia, such as El Tiempo (Colombia's largest newspaper) and Jet Set magazine.

Gregorio performs with his big band the first Thursday of every month at Zinc Bar (www.zincbar.com) in the heart of the Greenwich Village, filling up the place to a capacity the fire marshal wouldn't approve of! The band has performed at the Rhode Island State House, Gloria Estefan's Bongos Café in Miami, Regattarbar in Boston and in some of New York City's most renowned venues including the Highline Ballroom, SOB's, Iridium Jazz Club, The Prospect Park Bandshell.
Their first single "Caribe Contigo" was featured for four weeks on MTV Tr3s both in the US and in the UK.
When & Where


Drom
85 Avenue A


New York

,

NY

10009


Wednesday, June 4, 2014 from 7:00 PM to 10:00 PM (EDT)
Add to my calendar