LucidNYC, Dec. 4th 2013

Wednesday, December 4, 2013 from 7:00 PM to 10:00 PM (EST)

New York, NY
Event Details
Follow us on Facebook (LucidNYC) and Twitter (@LucidNYC) for the latest info on past presenters, groundbreaking innovations, exciting happenings, discounts, and more. Also, check out inspirational videos from our previous events at www.lucidnyc.com

DECEMBER 4th, PRESENTER BIOS: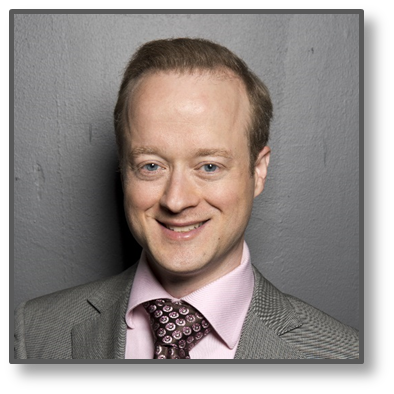 Marshall Swatt is the Chief Technology Officer of Coinsetter. Marshall has deep experience with numerous startup ventures, as well as creating and managing the development of challenging and complex software systems for large corporations. Prior to Coinsetter, Marshall was a senior consultant on the development and launch of Citigroup's fully-rebuilt retail FOREX trading platform. Prior to that, Marshall led the design and development of Opt-Intelligence's successful real-time advertising platform. Previously, he was a consultant on the redevelopment of a real-time SMS inter-carrier messaging platform that was eventually sold to Real Networks, and he has worked on numerous software projects for companies such as Deutsche Bank, Deutsche Financial, Conde Nast, Digital Draft FCB, MRM Worldwide, Pixelpark A.G., Agency.com, Magnet Interactive, National Geographic Society, Mind's Eye, MoMa, and Microsoft.
Marshall graduated from Georgetown University with a Bachelor of Science in Business Administration.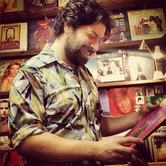 A former professor at New York University's Design and Digital Arts Department since 2001, Jonathan Schnapp was the founder and principal of the international web development firm, Schnapp Studio. Over the last 10 years, he has created dynamic interactive applications for companies like Web MD, Conde Naste, Viacom, L'Oreal, IBM and many more.
In addition to his interactive projects, Jonathan has been a central figure in New York's music, art and culinary scenes for more than 15 years. He has produced special events at popular New York hot spots like The Bell House, The Lansky Lounge, Galapagos, Happy Endings and Capitale. With 20 years of experience in party promotion and djing, Jonathan brings extensive knowledge in event production and management to The Royal Palms. An award winning amateur chef, his mantel is lined with trophies from both local and national championships. His artisan piñata company, Oh Schnapp! Pinatas has garnered praise and wonder from art and candy lovers alike.
These days his passions are focused on the game of shuffleboard and creating a completely unique form of leisure and fun for a new generation of New Yorkers.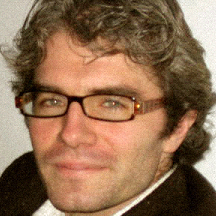 Joseph Robertson is the creator and director of the HotSpring Network for brainstorming and collaborative problem-solving. He is editor-in-chief of the HotSpring Quarterly, the Spanish-language sustainability publication Futurismo Verde, and the Quipu.cc catalytic commons. He is author of the 2010 report Building a Green Economy: On the Economics of Carbon Pricing & the Transition to Clean, Renewable Fuels, distributed to every member of the United States Congress and to other policy-makers in Washington, DC. He was Citizens Climate Lobby's first group leader in the northeast, and now volunteers as tri-state coordinator for New York, New Jersey and Pennsylvania. He is also the creator and president of Geoversiv Envisioning, a social-benefit commercial endeavor that aims to discover and deploy the ingredients of a clean future of global abundance.
Since 2009, Joseph has been involved in Villanova's vibrant sustainability community. He is the founder of the GreenNOVA.org online community, creator and organizer of the ClimateTalks.info series of roundtables and lectures. He is faculty advisor for the student chapter of Citizens Climate Lobby, and chair of Villanova's Sustainability Subcommittee on Operations & Energy Use. He is one of the faculty members working to establish the Center for Education in Energy and Environment. From 2000-2007, he was lead online translator into Spanish for the Earth Policy Institute's Eco-Economy and Plan B updates on ecological economics (online at FuturismoVerde.net). He is in the process of co-authoring a hundred-year plan for a clean economic transition.
You can access all of his projects from PoetEconomist.com, or on Twitter at @poet_economist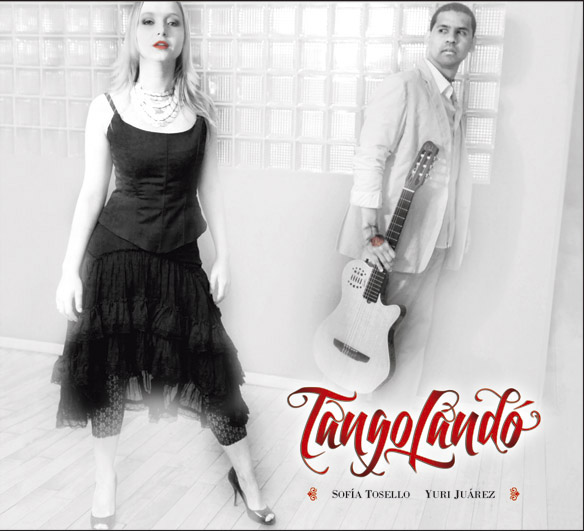 Sofia Tosello & Yuri Juárez, Tangolandó 
(Kijada Records-Peru/Lilihouse Music-USA 2012)
Out NOW on CD & Digital formats: CLICK HERE for the links
Tangolando is the first encounter of the tango with afro-Peruvian music, a journey integrating sounds born from the need of communication and exchange in Latin-American music. The penetrating passion of tango together with the sensuality and mischievousness of the Afro-Peruvian and creole genres give life to this meshed, fluid and organic approach from Sofia Tosello and Yuri Juárez. From the bandoneon's melancholic sounds to the rogue beat of the cajon, Tangolando recreates in a perfect balance timeless tangos through the freshness of Peru's coastal contemporary music. Tangolando was born in New York between a Peruvian musician (Yuri Juárez) and an Argentine singer (Sofía Tosello) conscious of the communication need in such a cosmopolitan and diverse city. The record holds tango classics such as "Cambalache"," Vuelvo Al Sur", "El Ultimo Café", "La Arenosa", "Nostalgias", "Milonga Sentimental", "Volver", "Naranjo En Flor", "Niebla de Riachuelo", songs by Carlos Gardel, Astor Piazzola, Enrique Cadícamo, Homero Expósito, and new compositions like "Canción Inútil" y "Astorpolka" (Yuri Juárez).
Inder Singh will likely not be presenting at this Lucid due to a health issue. He will present at a future date. Inder Singh is the founder and CEO of Kinsa, a venture-backed startup creating the first real-time map of health, and formerly served as the Executive Vice President of the multi-national Clinton Foundation, Clinton Health Access Initiative ["CHAI"], a global not-for-profit organization fighting malaria and other diseases. Singh has become known for his worldwide presence actions for global health, particularly regarding malaria eradication. He is credited with saving over $1 billion in drug costs for developing nations. More than 2.6 million HIV/AIDS patients have received drugs subsidized through CHAI, and more than 30 million malaria patients have received drugs produced at lower cost thanks to CHAI licensing deals.
Kinsa's mission is to create the world's first real-time map of human health to empower society with the information to track and stop the spread of disease. Kinsa gathers the data to map health using smartphone-connected sensors. It is produces an ultra-low-cost smartphone-connected thermometer. By combining a thermometer with a smartphone, Kinsa is "turns a thermometer into a communication device" with people who have just fallen ill. In addition to providing a temperature readout, this thermometer, marketed as the "world's smartest thermometer," tracks symptoms, enables one to get advice directly from a medical professional, and see the "health weather" in the local area to know whether flu or strep throat is circulating. Using the smartphone display and audio, it is also designed to ease taking a child's temperature by creating an engaging experience for both a child and parent. 
When & Where


Drom
85 Avenue A


New York

,

NY

10009


Wednesday, December 4, 2013 from 7:00 PM to 10:00 PM (EST)
Add to my calendar