London CouchDB Training with Dale Harvey and Alan McKean

Monday, March 28, 2011 at 9:00 AM

-

Tuesday, March 29, 2011 at 5:00 PM (BST)

London, United Kingdom
Event Details
Don't miss this opportunity to attend training sessions led by Dale Harvey, Engineer at Couchbase and Alan McKean, Couchbase Director of Training. This is the first time a CouchDB training has been offered directly from the Couchbase staff -- what better way to increase your CouchDB skills than by learning from the people who knows it best?

Apache CouchDB, commonly referred to as CouchDB, is an open source document-oriented database written in the Erlang programming language. It borrows from NoSQL and is designed for local replication and to scale horizontally across a wide range of devices. CouchDB is supported by commercial enterprise CouchBase.

This Couchbase Training opportunity gives you one and two day opportunities to get your hands on Apache CouchDB. Each workshop will be divided between instruction and hands-on exercises to get you up to speed as quickly as possible with your own CouchDB-based applications. 
Introduction to CouchDB is a 1 day course that will cover the essential CouchDB toolkit, including core API, document design, views and replication. 
Advanced CouchDB is a 1 day session focusing on advanced view patterns and queries, bulk document operations and how to consume changes and create replication filters.                                       
Comprehensive CouchDB is two days of training that will take you from introductory development skills to advanced capabilities including all of the areas covered in each of the 1-day Introduction and Advanced sessions described above.
March 28  - Introduction to CouchDB  (9 am to 5 pm)
Understand CouchDB basics
Tools for using and understanding CouchDB REST interface
API structure and the corresponding HTTP methods
Database API for creating new databases and getting whole-database information
Document API for creating, updating and deleting documents through HTTP
How to replicate information between databases both locally and remotely
Architecture of Design Documents
Querying databases through views
Rendering view queries using lists
Rendering individual documents with shows
Document validation for structuring documents and ensuring data format consistency
Use attachments to augment your database, application and documents

March 29 - Advanced CouchDB (9 am to 5 pm)
Recap of CouchDB basics
Understanding the CouchDB on disk structure and relationships
Advanced view interaction, including limits, range, and searching
View query parameters
View patterns and how to map typical database queries to CouchDB view structure
How to create and update multiple documents in bulk
Consuming changes feeds to monitor CouchDB operations
Use replication filtering to exchange specific documents
Handling document update conflicts
Authentication and authorization controls on CouchDB databases and documents

About Dale Harvey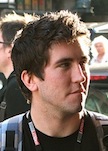 Dale Harvey is an Engineer at Couchbase, and is basically the Czar of HTML5 and Erlang there.  He is a long time enthusiast of Erlang, Javascript and Open Source. Dale previously founded the online spreadsheet company Hypernumbers before moving to Couchbase to help build a web application platform. 

About Alan McKean


Alan McKean's career spans twenty-five years of programming, writing and teaching. He coauthored the Addison-Wesley book 'Object Design: Roles, Responsibilities and Collaborations'. His previous experience includes software development at Hewlett-Packard and Dynamix (a division of Sierra Online) and senior training positions at GemStone and VMware. Alan is and now Director of Training at CouchBase.

About Couchbase
Couchbase is the name of the new NoSQL database company and product family created in the merger of CouchOne and Membase. Couchbase technologies represent the most comprehensive data management solution for building scalable web and mobile applications, with indexing, flexible querying and ease of use that developers love; and elastic clustering, robust storage management and consistently high performance relied on by system administrators and operators. Couchbase is a privately held company funded by Accel Partners, Mayfield Fund, North Bridge Venture Partners and Redpoint Ventures.  www.couchbase.com

Any questions please direct them to claire@couchbase.com
Have questions about London CouchDB Training with Dale Harvey and Alan McKean?
Contact Couchbase
When & Where


76 Portland Place
London
W1B 1NT
United Kingdom
Monday, March 28, 2011 at 9:00 AM

-

Tuesday, March 29, 2011 at 5:00 PM (BST)
Add to my calendar