Listen, Protect, Connect - Responding to Trauma and Creating Community Resilience

Friday, March 15, 2013 from 10:00 AM to 12:30 PM (EDT)
Event Details
Listen, Protect, Connect: Responding to Trauma and Creating Community Resilience
A workshop for DYCD Community Providers
DYCD and its community of providers have expressed ongoing concerns about the impact of multiple forms of trauma (including community and interpersonal violence as well as large scale disasters) on the lives of the individuals, youth and families they serve. The impacts of Hurricane Sandy as well as other recent acts of mass violence have created an even greater sense of urgency to assist our communities in responding to localized trauma as well as catastrophic incidents. To this end, MHA-NYC will be working with DYCD and its providers to help you respond most effectively to these events.
Listen, Protect, Connect (LPC) is a psychological first aid (PFA) model that was developed specifically for use by community members to enhance resilience. Listen, Protect and Connect is helps to ensure that non-mental health responders have the skills and confidence to intervene with families, children, individuals and communities in the aftermath of traumatic events, including both catastrophic events as well as more local traumas such as community violence. This model, when used by responders, can build community resiliency for community disaster victims and responder to responder peer support.
In this training, participants will receive training on the Listen, Protect, and Connect PFA model. By the end of this session, participants will be able to apply and use Listen, Protect and Connect Psychological First Aid in their daily lives and in disaster response with patients, family members and other responders.
Objectives:
Explain how traumatic events impact children, families, individuals and communities in both the short and long-term.

Understand and explain how Listen, Protect and Connect can be used in their work as community providers.
Improve ability to respond sensitively and appropriately as traumatic events are occurring (and in the aftermath) through the application of the Listen, Protect and Connect Psychological First Aid model.

 

Increase knowledge and access to existing information and connections to referral resources for mental health services and supports as needed.
Please contact Susan Grundberg (sgrundberg@mhaofnyc.org) with any questions.
When & Where
52 Broadway, 19th Floor
Room G
New York, 10004


Friday, March 15, 2013 from 10:00 AM to 12:30 PM (EDT)
Add to my calendar
Organizer
Mental Health Association of New York City and the Department of Youth and Community Development (DYCD)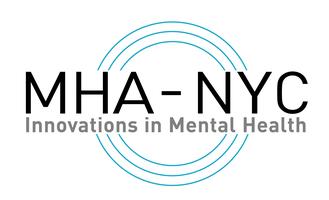 Mental Health Association of New York City (MHA-NYC) is a nonprofit organization that addresses mental health needs in New York City and across the nation. It is a local organization with national impact and has a three-part mission of services, advocacy and education.
MHA-NYC identifies unmet needs and develops culturally sensitive programs to improve the lives of individuals and families affected by mental illness while promoting the importance of mental health.

Department of Youth and Community Development (DYCD) was created in 1996 to provide the City of New York with high-quality youth and family programming. Our central task is administering available City, state, and federal funds to effective community-based organizations. 
DYCD supports New York City youth and their families by funding a wide range of high-quality youth and community development programs.
 DYCD is also the designated Community Action Agency for New York City, which is the local grantee for the Federal Community Services Block Grant (CSBG). CSBG funding supports a wide variety of programs that address the conditions of poverty.
DYCD is committed to building and expanding on partnerships that generate innovative and practical programs for youth, their families and communities.