Event Details
This is a virtual event. Use the link below to access the event.
https://www.livemeeting.com/cc/usergroups/join?id=6HPK25&role=attend&pw=Q%3F%23WSpwR5
---
 Have you ever spent days or even weeks chasing down an elusive production bug that is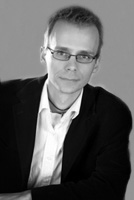 costing your company lots of lost revenue? If so, this session is your answer. Join Mario Hewardt who uncovers the secrets of Windows/CLR theory and demonstrates powerful and freely available tools such as Windbg that help you troubleshoot software related problems with rapid turnaround. In this introductory session, emphasis is placed on introducing Debugging Tools for Windows, a powerful and free debugger, and how it can be used to troubleshoot real bugs that engineers struggle with on a daily basis.
Mario Hewardt is the author of Advanced Windows Debugging and Advanced .NET Debugging. With over 14 years at Microsoft, he has worked with the development of Windows starting from Windows 98 up to Windows Vista. With the advent of cloud computing, Mario has worked in the SaaS arena and delivered the Asset Inventory Service as well as leading a team of developers building the core platform for the next generation Microsoft online management service - Windows Intune. Most recently, Mario works as a Microsoft Developer Premier Field Engineer helping ensure that customers build their solutions on the Microsoft stack in the most efficient and reliable way possible.