Lessons Learned Over A Lifetime: A Gathering of San Diego Sustainable and Environmental Leaders with Guest Speaker Irene Stillings
San Diego, CA
Bummer! Sales have ended.
Unfortunately, tickets for this event are no longer on sale.
Event Details
We invite you to hear Irene's story. . . the roadblocks, successes and persistence it took to shepherd San Diego in into a leader in the nation for many green energy measurements.  The California Center For Sustainable Energy has become a hub for the state solar program and numerous educational events in our region.  Irene fought for the clean agenda, faced opposition at many turns, and still smiles at it all.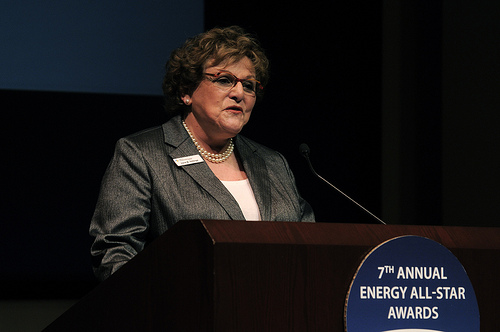 Irene recently retired after 10 years as Executive Director at the California Center For Sustainable Energy - after a lifetime of experience in the energy space.
Her 40 years of experience in the energy industry included executive positions at New York State Electric & Gas Corporation, ConneXt, Inc ( a software provider to utilities), and Navigant Consulting, Inc. She is also the owner of imsMENTOR, a consulting firm focusing on enhancing individual and organizational effectiveness.

She is in the Wall of Fame at the National Women's Hall of Fame. Irene serves on the Policy Committee of the San Diego Regional Chamber of Commerce, the Board of the San Diego World Trade Center, the Board of the San Diego Chapter of E2 (Environmental Entrepreneurs). 

We hope you will join us at the SimCenter for what is sure to be an educational evening with one of one community's greatest environmental leaders.