LaunchFEST LA: Media, Entertainment, Tech, Social Impact, Health Ventures

Thursday, February 28, 2013 from 3:00 PM to 9:00 PM (PST)
Event Details
Want to Pitch Investors for Media, Entertainment, Tech, Health and Wellness, or Social Impact Ventures?

Want to learn about attracting funding and partnerships in these markets? 

Join this EXCLUSIVE venture forum where we feature FOUR sessions in different categories. Each session involves a panel discussion by investors, followed by venture pitch from startups. There is no fee to apply to pitch, you only need to purchase a ticket once accepted. 


JUST ADDED KEYNOTE FROM ROB TERCEK!

IF YOU WANT TO PITCH INVESTORS, USE FORM BELOW.  DEADLINE FEB 22 noon.

Each session consists of 30 minutes panel discussion by investors; followed by venture pitch where selected startups give 3-5 minutes pitch followed by questions and comments from judges.
You can choose from four sessions; and join together for keynote at the end followed by networking.
Session 1 for Creative Content Projects
Hosted by FilmBreak.
 
Session 2: Digital and Mobile Health, Fitness, and Wellness Ventures
Hosted by ExcelPR Group.
Session 3: Tech/Web Ventures: Digital media, web, mobile, software, hardware, devices. 
Hosted by AngelLaunch
Session 4: Social Impact Investing and Social Entrepreneurship
Hosted by B Revolution Capital.  
________________________________________________

Detailed Schedule: 2:30pm-9pm

2:30-3:00 Registration
3:00-4:15 Session I: CREATIVE CONTENT PROJECTS
For Producers, Writers, Film, TV, Cable, Documentaries, Video, Games, Web, and Music.
Understand specific strategies for media, games, film, TV, video and entertainment startups including attracting customers, forging partnerships, managing eCommerce, pricing, negotiating deals, and forming relationships with traditional media powerhouses like studios and broadcast networks. THIS SESSION HOSTED BY FILMBREAK.
SPEAKERS:
Brad Wyman, Indiegogo, Vertical Lead for Film, Web, Video, TV
Melinda Moore, SVP,  Entertainment Media Ventures
Jennifer Collins, Vice President of Digital Revenue, Los Angeles Times
Yair Landau, Partner, MK Capital
Stuart Halperin, Co-Founder, Hollywood.com / Strategic Marketing Consultant
Moderator: Taylor McPartland, Co-Founder, FilmBreak

Startup Presenters:

Cloud Nine Pictures (4)
Digital 3d Productions (3)
Me2 Media 3/3
Jam Ball (3)
Rhovit (1)
Distribution and marketing for content projects

Attracting customers, forging partnerships, pricing, negotiating deals

Forming relationships with traditional media powerhouses like studios and broadcast networks

Using crowdfunding to attract angel investors, supporters, and fans
 
3:00-4:15 Session 2: MOBILE AND DIGITAL HEALTH, WELLNESS AND FITNESS VENTURES
For apps and devices relating to health care, wellness, health, measurement, scan, monitoring, management, fitness, weight, training, physician selection.
Mobile and digital solutions have huge market opportunities especially with implementation of the Obama care insurance requirements. These solutions are changing the way healthcare is delivered and received.   THIS SESSION HOSTED BY EXCEL PR.
SPEAKERS:
Howard Leonhardt, Cal-X Stars Business Accelerator, Founder
Marcus Filipovich, Director Emeritus Pasadena Angels, Founding CEO Ikona Medical Corp.
Scott Sangster, Founder, Health in Reach, Member Tech Coast Angels
Ahmed Enany, President & CEO, Southern California Biomedical Council (SoCalBio)
Llewellyn Cox, USC
Moderator; Erik Deutsch, ExcelPR Group

Startup Presenters:
R Time (4)
Kosha
Honey Colony
Hear key players in this market and funding strategies—tech startups, incubators, angels, hospital providers, physicians, patients, pharma, payers, and programmers.

Understand ther unique goals, perspectives, and challenges to growing and implementing mobile and digital health strategies. 

How can you take advantage of this emerging market

? 

Learn strategies to attract funding and partners
4:15-4:30 Networking and snacks

4:30-5:45 Session 3: RAISING MONEY FROM ANGELS AND CROWDFUNDING FOR TECH VENTURES
For digital media, social media, web enabled and web services, mobile apps, software, hardware.  Understand how to attract venture capital for tect startups and state of the market.
THIS SESSION HOSTED BY ANGELLAUNCH

Startup Presenters:
U Grok It (4)
Leonardo Management (4)
Conference Hound (3)
Snapstrs (4)

Sqeeqee Group (1)

SPEAKERS:

SPEAKERS:
Moderator: Terrence Yang, Angel Investor, Member Tech Coast Angels
Brad Wyman, Indiegogo, Vertical Lead for Film, Web, Video, TV
Steve Schlenker, Partner, DN Capital
Marcus Filipovich, Director Emeritus Pasadena Angels, Founding CEO Ikona Medical Corp.
Richard Morgenstern, Angel Investor, Member Tech Coast Angels
Scott Sangster, Angel Investor, Founder, Health in Reach
Joe Platnick, Pasadena Angels

Learn

how to use crowdfunding websites to raise funds for startups, new tech ventures, business ideas, inventions,  nonprofits, and entertainment projects.

Understand

differences between equity funding, donations, and crowdsourcing

Hear insider tips

on how to reach your goals, use your existing network for marketing, and how angels can use crowdfunding to enhance their investments.

 
4:30-5:45 Session 4: SOCIAL IMPACT INVESTING AND ENTREPRENEURSHIP
For ventures with social good and social impact benefits such as B Corporations and B Corp investors, Impact Investors.Social Enterprise, entrepreneurs, angel investors, philanthropists, wealth management professionals and anyone who wants to do well by doing good.

SPEAKERS:
Mike Costache, Philanthropraneur, Tech Coast Angels
Marty Metro, Founder & CEO of Usedcardboardboxes.com, Chairman Green LAVA
Stephen Meade, Founder of BigBamboo, LLC (Green Incubator)
Gregory Wendt, CFP, Senior Wealth Advisor -StakeHolders Capital, Inc.   
Christopher Brereton, Founder of Picture Healing (B Corp)
Moderator: Dirk Sampselle, CEO, B Revolution

We discuss investing strategies for social impact ventures and socially responsible investments, sustainable, and ethical components. Also partnerships between  nonprofits and for profit ventures. Understand how to collaborate with nonprofits and for-profit social enterprises and corporate social responsibility initiatives which are designed to foster common social missions.   THIS SESSION HOSTED BY B REVOLUTION

Startup Presenters:
Open Door (4)
ThrdPlace (3)
Kira Kiss (3)
Drink Coba (4)
Defining Impact Investing: as simple as the generation of financial profits while delivering social or environmental good?

Attracting investors. Explaining what is at stake and what are the possibilities for success; both in terms of positive social effects and financial returns for their fund?

Finding Partners and Board Members: Attracting advisors and board members to foster introductions and credibility
5:45-6:15 Networking and snacks

6:15-7:00 KEYNOTE SPEAKER: ROB TERCEK

VAPORIZED: THE NEXT BIG TREND IN INNOVATION THAT WILL RESHAPE THE FUTURE OF MEDIA, CONTENT AND TECH
Digital media veteran Robert Tercek has spent his entire career launching successful new media services by identifying opportunities long before they become mainstream.   He launched the first massively successful online games, the first interactive television shows and the first mobile video networks, the first mobile games, and much more.  Every time, he proceeded from a hypothesis grounded in market data.   Now, at LaunchFest, Tercek plans to share his vision for the single biggest trend that will change everything.   Don't miss this keynote speech if you want to learn about the trend that will reshape entire industries and expose colossal new business opportunities.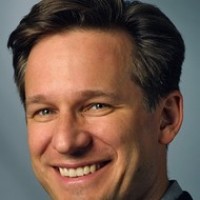 Rob Tercek is one of the world's most prolific creator of interactive entertainment and former President of Digital Media for OWN: The Oprah Winfrey Network, as well as previously serving in executive leadership roles at Sony Pictures Entertainment, MTV: Music Television and several startup technology companies.  We are delighted that FilmBreak is bringing Rob to this event.

This is an exclusive opportunity to hear Rob's compelling message in an interactive forum whereyou can share your ideas. 


7:00-9:30 Networking Reception with Investors over drinks and dinner

______________________________________________
STARTUPS OR CONTENT VENTURES, APPLY TO GIVE A DEMO OR PITCH FOR FUNDS TO INVESTORS:
Apply now to give a 3-6 minutes pitch to panel of investors and hear their feedback.  There is no fee to apply or pitch but you must buy a ticket.  Past demos have received millions in funds from our events. Send us an email with "Pitchfest" in subject line with form below in red. Make sure to include name, industry, website, your contact info, stage of funding, and amount of funding you are seeking to demo@AngelLaunch.com.

INVESTORS, APPLY TO SPEAK AND JUDGE STARTUPS DURING VENTURE PITCH
We invite investors to judge the venture pitch such as VCs, angels, strategic investors and investment banks to speak and judge panel from 5:30 to 7pm. Send email with bio to Investor@AngelLaunch.com. 
PLEASE INDICATE WHICH SESSION (1-4) YOU WANT

DEMO TABLES AND SPONSORS
Host a demo table during networking to meet investors; and give 3 minute demo or pitch to audience. Includes Wifi and electrical outlet, and two tickets. Purchase on links above.
____________________________________________________ 
STARTUPS APPLY TO PITCH CUT AND PASTE FOR APPLICATION IN EMAIL TO APPLY TO PITCH . USE AS SUBJECT LINE "LAUNCHFESTLA" 
Indicate which TYPE of venture or project you seek to pitch. You must choose one category since we have separate panels:
(1) Creative Content-film, tv, games, music, books, video, new media
(2) Mobile and digital health, wellness and fitness
(3) Tech and Interent-web, mobile apps, digital media, device, hardware, software
(4) Social impact and entrepreneurship-Venture with social good element


Are you seeeking funding or distribution partners. Indicate types of partners you want.

Company name and website

.

Company address

Contact person name, title, phone and email and second person in charge.

Funding Stage: Founders, Number of Employee, and Management Team Bios A full time passionate and committed management team that has invested their own capital in addition to their career opportunity cost. While it is not expected that the company have a complete management team, the current team should have minimum of two individuals. Additionally, the assembled team should identify which members they are missing and be prepared to discuss identified candidates

Company Formation Date

Proposed Presenter

Complete Description of Product or Service and Business Model

Identification of business model and description of how the company makes money.

Market Potential and Benefits to Industry: A large addressable market and clearly stated pain/problem for this market. Give evidence of customer demand through active sales prospecting and funnel management, purchase orders, letters of intent, letters of commitment, or actual shipped/invoiced sales supported by market research.

Benefits to Industry: Where Product Fits In with Existing Market

Partners or Customers: A contract, agreement, relationship, joint venture, partnership or capacity to manufacturer or distribute the product or service.

Key Investors, Amounts Funded, Current Funding Status and Amount Sought, Summary of status of Proforma financial statements

Potential Competitors: Competitor Analysis and documentation of competitive differentiators. Please do not say you don't have any; every company has some form of competition.

Exit Strategy: A defined exit strategy/return for the Angel Fund including but not limited to share repurchase, rents, dividend, principal and interest payments, merger/acquisition or IPO.


__________________________________________
HOST A DEMO EXHIBITOR TABLE OR SPONSOR

Who should demo: Tech solution providers for products, services or applications such as: consumer electronics, software, computers,  hardware, eCommerce, payment and billing solutions, web services, apps, digital media, devices, digital asset management, 3D, mobile, cameras, video, equipment, hardware, software, services, applications, editing, web services, broadband applications, devices, games, research firms, and professional service providers. You don't need to be an exhibitor on the show floor to demo at our event, and you can meet hundreds of prospective sales leads in a focused setting.
Why exhibit at our demo tables: 
Meet buyers face-to-face, including senior executives who typically are not accessible on the show floor.

Introduce new products and set up meetings in advance from our exclusive advance attendee list

Obtain press coverage and media exposure.

Select from a range of options from $495 to $2495 with different levels of benefits which include an ADVANCE opt in attendee list with contact data which you can use to set up client meetings while at CES on the show floor or  during our event.

Comp tickets for staff or clients
ABOUT CO SPONSORS

 FilmBreak aims to be the world's largest virtual  studio, offering filmmakers a fully integrated  online solution complete with marketing, financing and distribution capabilities. FilmBreak's key differentiators are its Hype Meter – an elegantly designed audience aggregation tool that allows filmmakers to actively build, engage and monetize their audience – and the FilmBreak Score, a proprietary algorithm used to score projects. FilmBreak is located in the heart of Hollywood as part of the io/LA community.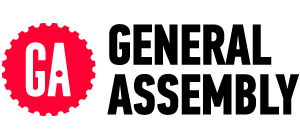 General Assembly provides a variety of classes, workshops, and long-form educational programming. General Assembly offers courses covering technology, coding, entrepreneurship, and design. General Assembly helps students globally create opportunities through educational programming in the areas of technology, entrepreneurship, and design. They recently expanded to Santa AMonica as an  important center for technology and media. 

Building the B Revolution through early-stage capital for B Corporations. 

B Revolution Capital is a non-profit association for angel investors interested in investing in early-stage B Corporations. B Corporations harness the power of business to solve social or environmental problems.  B Revolution Capital focuses on early-stage, high-growth-potential B Corporations with an investment need of between $50,000 and $1 million. With the support of its members and sponsors, the association hosts educational fora, pitch and business plan competitions, and monthly member meetings in order to provide investors with access to first-class knowledge and investment opportunities.

Our members make individual investment decisions using their personal funds. While B Revolution Capital provides no advisory services or recommendations, the association offers its members the opportunity to be a part of the B Revolution by supporting and mentoring startup B Corps through angel investments. B Revolution Capital's leadership selects applicants to present their ventures at the monthly meetings, and provides a community through which investors can collaborate on due diligence and investment syndication. ExcelPR Group helps clients build positive awareness, credibility and bottom line results. Our team of senior-level professionals has managed campaigns for organizations ranging from start-ups to large, publicly traded companies. Specialty areas include publicity and media relations, word-of-mouth/buzz marketing and editorial services.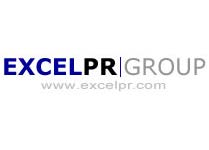 Our experience also includes working on the opposite side of the PR/journalism equation. Each member of our team has worked as a professional print, broadcast or online journalist.  ExcelPR Group clients benefit from this hands-on experience, and the certainty that their account will not be passed down to less seasoned, junior-level staff. We have relationships with the journalists, industry analysts and opinion leaders who are key to achieving our clients PR goals. 
ExcelPR Group clients have appeared in The New York Times, The Wall Street Journal, USA Today, Oprah, ABC World News Tonight, The Today Show and CNN, to name just a few top-tier media outlets. They have also been covered in countless local media and trade publications, as well as the most highly-trafficked general and special interest blogs. From product launches to profile stories, we generate the kind of positive coverage and online buzz that advertising dollars simply can't buy. And we achieve these results without the huge monthly retainers characteristic of larger agencies. 
Our campaigns have earned multiple first place awards from leading public relations and communications industry associations. These include PRism Awards from the Public Relations Society of America (PRSA), Los Angeles Chapter for Best Corporate Communications, Best Non-Profit Campaign, Best Media Writing and Best Technology Convergence Program.
Have questions about LaunchFEST LA: Media, Entertainment, Tech, Social Impact, Health Ventures?
Contact iHollywood Forum
Attendee List
Sort by:

Date

|

First Name
When & Where

General Assembly
1520 2nd Street
Santa Monica, CA 90401


Thursday, February 28, 2013 from 3:00 PM to 9:00 PM (PST)
Add to my calendar
Organizer
iHollywood Forum
iHollywood Forum has been producing dinners and seminars for entertainment and tech executives for nine years. Our events include the Digital Media Summit, Mobile Entertainment Summit, Advertising Innovations Summit, Digital Living Room, 3D Next, Game Next, and IPTV World. more...
2013-01-31 11:56:24
SPEAKER BIOGRAPHIES
KEYNOTE SPEAKER: Rob Tercek
www.roberttercek.com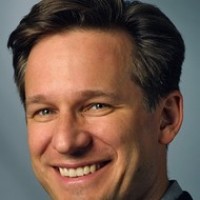 In 2009, Mr. Tercek was named one of the "25 Executives to Watch" by Digital Media Wire. Variety has named him one of the "Digital Dozen" most influential players in new media. The Industry Standard dubbed him a "TV Anarchist". His 22-year career is marked by achievements which include several milestones: the first multichannel television service in Asia (STAR TV in 1991); the first multiplayer Java games on the Web (Sony, 1997); the first interactive game shows on US Television (Sony, 1999); the world's first streaming video service on mobile phones (PacketVideo and NTT DoCoMo's V-Live, 2001); the largest audience for live interactive video events on the web (Oprah Winfrey's 2009 web casts); the most popular free book download in history (Suze Orman on Oprah.com, 2009).
Robert Tercek has served in executive leadership roles at major media companies, most recently as President of Digital Media at OWN: The Oprah Winfrey Network, and previously as Senior Vice President of Digital Media at Sony Pictures Entertainment and earlier as Creative Director at MTV: Music Television. He also co-founded five startup ventures, including 7th Level, Inc. which went public in 1993.
Robert Tercek has supervised new media strategy and the creation of online programs for many of the world's leading motivational speakers and authors, including Anthony Robbins, Oprah Winfrey, Suze Orman, Dr. Mehmet Oz, Elizabeth Lesser, Jean Chatsky, David Bach, Marcus Buckingham, Deepak Chopra, Debbie Ford, and Martha Beck.   Mr. Tercek's entertainment credits include some of the most successful interactive titles on digital platforms, including Oprah Winfrey's, Live Your Best Life, live web casts, Jeopardy Online and Wheel of Fortune Online, the bestselling Monty Python CD ROM series, and award-winning mobile content based on media brands from CBS Sports, World Poker Tour, Marvel Entertainment, 20thCentury Fox, Warner Bros, Paramount Pictures, Hasbro, Activision and many more.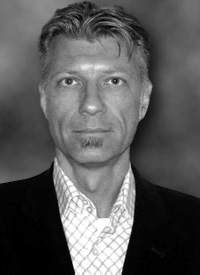 Marcus O. Filipovich. Director Emeritus, Pasadena Angels, a 100 member group of accredited investors, and
Founding CEO, Ikona, a developer of mission-critical Consumer & Medical Mobile Apps.

Marcus is a serial entrepreneur and angel investor with a focus on Digital Entertainment.  He is an expert in Market Development, creating new markets and channels for revolutionary products; and, Global Business Development, building business relationships across cultural and political boundaries.  Marcus holds an MBA from the Carlson School (MN) and an MSEE from the Massachusetts InsRay Chan,Co-Founder and Managing Partner, K5 Venture Partners
 Houman Haghighi. Manager of Business Development, North America, QUALCOMM
www.qualcomm.com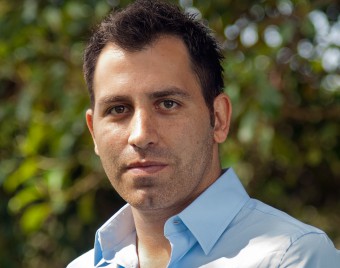 Houman Haghighi is a Technical Business Development Manager and i, WQs based in San Diego. He  joined Qualcomm over 10 years ago and has held roles in engineering, project management, product development and building / managing software teams. In his current role in Qualcomm Ventures, he is responsible for portfolio company engagement. Additionally, he is involved in the review and sourcing of Enterprise and IT investments.Prior to joining Qualcomm, Houman founded a company that developed the first implementation of a laptop in a police vehicle, creating the first paperless police vehicle in California. Houman studied Computational Cognitive Science with an emphasis on Artificial Intelligence at UC San Diego and Advanced Project Management at Stanford.
Howard J. Leonhardt, Founder, Leonhardt Ventures, Co-chair California Startup America
www.LeonhardtVentures.com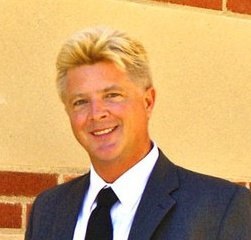 Howard Leonhardt is an inventor and serial entrepreneur.  He has 20 U.S. patents for products for treating cardiovascular and heart disease.  These include;  cardiovascular balloon catheters, stent grafts for aneurysm repair, percutaneous heart valves, heart pacemakers with stem cell recruiting capabilities, electrical stimulation devices for promoting blood flow, electrical stimulation device for converting stem cells to heart muscle, stem cell compositions for heart repair, stem cell delivery systems, biological pacemakers and artificial lung catheter.  His TALENT stent graft developed in the early 1990′s holds a leading world market share for repairing aortic aneurysms without surgery.  His inventions have treated over 140,000 patients in 60 countries. In early 1999 Leonhardt founded Bioheart, Inc. www.bioheartinc.com a leader in applying adult muscle stem cells to treat heart failure.  Bioheart has raised over $105 million in paid in capital and additionally $40 million in loans and grants.  Bioheart MyoCell is in Phase II/III clinical trials at 33 leading centers in the USA (The MARVEL Study).  MARVEL Phase II/IIIa part I results were published in the American Heart Journal October of 2011 and demonstrated Bioheart MyoCell patients improved 95.7 meters in exercise capacity over placebo patients receiving optimal CHF drugs, whom declined minus 4 meters.  Leonhardt holds a Diploma in International Trade from Anoka Technical College.  He attended the University of Minnesota and Anoka Ramsey Community College.  He holds an honorary Doctorate in Biomedical Engineering from the University of Northern California and is an honorary alumnus of the University of Florida and Florida International University where he has served on various boards.  He was South Florida Entrepreneur of the Year 2003 and State of Florida Entrepreneur of the Year 2004.  Leonhardt has founded 20 companies to date, most them majority funded by his venture firm Leonhardt Ventures and their associated angel networks www.leonhardtventures.com.  These include;  The California Stock Xchange www.calstockexchange.com, Kindheart Lionheart Adventures www.lionheartadventures.com, MyoStim Pacers www.myostimpacers.com, Leonhardt Vineyards www.leonhardtvineyards.com, Leonhardt's Launchpads www.leonhardtslaunchpads.com, Kindheart Lionheart Media Co. www.kindheartlionheart.com, Stem Cell Bra www.stemcellbra.com and Wine Country Baseball www.winecountrybaseball.com.  Leonhardt helps lead Startup California www.startupcalifornia.org a region of the Startup America Partnership as a spokesperson on the JOBS ACT and Crowdfunding.   He founded the public policy institute The Entrepreneurship Party www.entrepreneurshipparty.com in 2006 and is an independent candidate for the Governorship of California 2014.
Steve Schlenker, Managing Partner, DN Capital
www.DNCapital.com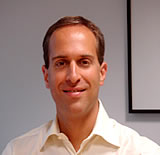 Steve Schlenker has 20 years of venture capital and private equity investment experience.  Mr. Schlenker is a Managing Partner of DN Capital. He is particularly involved in investments in enterprise application software and consumer facing Internet applications. His companies at DN Capital include Endeca (acquired by Oracle), Datanomic (acquired by Oracle), Lagan (acquired by Kana), FamilyBuilder (acquired by Intelius), Digital Chocolate, FNBox, Apsalar, Invino, Yogiplay and Geckoboard.Prior to co-founding DN Capital, Mr. Schlenker was a senior member of the investment team in his capacity as chief investment officer for SUN Technology Investors. At SUN he was also involved in the investment and successful sale of PlanetAll to Amazon, and also invested in Cyberview Technologies (AIM: CYBV), eMode (later Tickle.com, acquired by Monster Worldwide), PlasmaNet and others. Prior to joining SUN, he spent four years with Interlaken Capital, a buyout fund in Greenwich, Connecticut, where he worked on private equity investments in companies in the consumer goods, industrial distribution and service industries.Mr. Schlenker received a BSc in Economics, summa cum laude, from the Wharton School of Finance with dual concentrations in Finance and Entrepreneurial Management, and an MBA, with high distinction, from Harvard Business School, where he was a Baker Scholar.
Brad Wyman, Vertical Lead for Film, TV, Web, Media, Indiegogo
www.indiegogo.com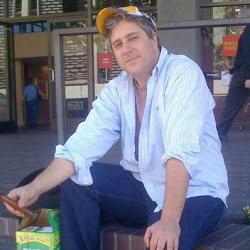 Brad Wyman is one of the most prolific and successful producers of independent films in Hollywood. With over 30 features to his credit, Wyman has worked with an impressive roster of A-list talent, from Reese Witherspoon and Charlize Theron to Matthew McConaughey and Rob Schneider. His impressive 25 year career boasts the indie blockbuster, MONSTER, the Patty Jenkins film that earned Charlize Theron an Academy Award for Best Actress. A six time alum of The Sundance Film Festival, Wyman's other career highlights include FREEWAY starring Reese Whitherspoon and Kiefer Sutherland and Executive Produced by Oliver Stone, TREES LOUNGE, starring, written and directed by Steve Buscemi, THE CHASE starring Charlie Sheen, the cult classic THE DARK BACKWARD starring Bill Paxton, Judd Nelson and Wayne Newton and LOVE AND SEX starring Famke Janssen and Jon Favreau.In 2005 Wyman added television to his to his resume when he Executive Produced the hit reality series TOMMY LEE GOES TO COLLEGE for NBC. Brad also produced BLITZ, a London police thriller starring JASON STATHAM, and HARD LUCK for Sony Pictures, directed by Mario Van Peebles and starring Wesley Snipes. Brad's most topical film to date, LOOK, took home the Grand Jury Prize at the 2007 CineVegas Film Festival. Wyman co-produced LOOK with internet pioneer Barry Schuler and the critically acclaimed film was written and directed by Adam Rifkin. Shot entirely from the perspective of surveillance cameras, this riveting and timely feature gives a brutally honest account of the secret lives of everyday people in a country where eavesdropping is becoming the rule rather than the exception.  The film LOOK was turned into an 11 episode series, which aired on Showtime in 2010-2011 and recently debuted on www.hulu.com/look.In 2010, Brad Wyman launched WyTV, an online streaming channel for which he produces original programming including music, comedy, health and other variety entertainment. In early 2011, WyTV made international news by streaming four episodes of Sheen's Korner, starring Charlie Sheen. The show had more than 8 million views during the week that it aired.WyTV also produced Fleischer's Universe, a variety show hosted by actor comedian Charles Fleischer. Guests on the show included Marilyn Manson, Jason Schwartzman and Harland Williams. Global Soul TV, a music show hosted by DJ Matt Robinson, featured a performance by rising musician Austin Brown.In 2011, WyTV launched Blythe Raw Live, a raw foods show hosted by Blythe Metz. Despite a relatively unknown host, Wyman was able to build the Blythe Raw Live brand online and to date the show has received 445,000 live views in addition to 140,000 recorded views. Hulu agreed to feature episodes of Blythe Raw Live on its site, marking the first time this has happened for an original live online show.   In addition to live original programming, WyTV has streamed a number of events for clients including Clear Channel (Wango Tango and Jingle Ball) and The Chinese Theatre (premieres and handprint ceremonies), as well as producing and broadcasting the 2012 Annie Awards.
Jennifer Collins, Vice President of Digital Revenue, Los Angeles Times
Jennifer Collins is the Vice President of Digital Revenue at the Los Angeles Times, where she oversees business development, ecommerce and the innovation of new advertising and other revenue-driving products. Prior to joining the LA Times, she was the digital General Manager at Variety. She also has held several senior positions at both publishing companies and digital businesses, including Disney's Go Network, CNET and ALM. She has a Masters degree from Columbia University and has an undergraduate degree from Hampshire College