Laguna Hills Grand Opening Wine and Beer Tasting Extravaganza!
Laguna Hills, CA
Bummer! Sales have ended.
Unfortunately, tickets for this event are no longer on sale.
Event Details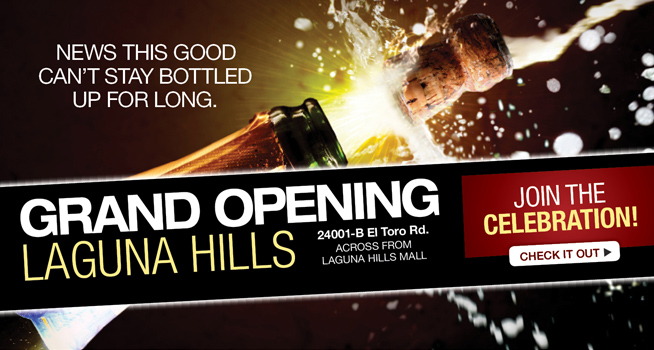 You Are Invited to Join Us for a Fantastic Wine & Beer Tasting Event 

Wine Tastings 
• Truett Hurst/Martin Family Vineyards, Dry Creek Sonoma Wine Tasting with Jeff Hurst 
• Fess Parker Winery Santa Barbara Wine Tasting 
• Sonoma-Cutrer Chardonnay & Pinot Noir Tasting 

Spirit Event 
• Patron Tequila Medallion Engravings 

Craft Beer Tastings 
• New Belgium Brewing, Fort Collins CO Craft Beer Tasting 
• Firestone Walker Brewing, Paso Robles CA Craft Beer Tasting 
• Vermont Hard Cider Company Tasting 

Wine Class Give-Aways 

Live Music by Jazz Guitarist Doc Dosco 


Ages 21 and up only. Please see store for details.
Phone: 949-206-1539