L7 at LA Wine Fest

Sunday, June 6, 2010 from 2:00 PM to 7:00 PM (PDT)
Event Details
The LA WineFest is back for its fifth year of grape-fueled indulgence. Billed as L.A.'s largest annual wine-tasting and educational event, the festival features more than 100 wineries from around the world + cheese pairings, craft beers and artisan spirits. 3,000 guests are expected at Raleigh Studios on Sunday June 6, 2010. All tasting included for just $55 each/$100 a pair with the L7 member discount! Tickets are limited, so get yours early if you plan on attending.
When:

Sunday, June 6, 2010

Time:

2:00 to 7:00pm

Where:

Raleigh Studios

Address:
5300 Melrose Ave.
Hollywood, CA 90038
Cost:

Special L7 member discount! $55 each (regular $65) or $100 a pair. Includes a full afternoon of tasting. L7 does not charge a service fee on top of ticket cost.

Tickets:
Tickets for this event must be purchased in advance. Purchase tickets here >>>
or call L7 at 323-848-9926.
Parking:

$8 at Raleigh Studios or free street parking.

What to wear:

Comfortable walking shoes and a sun hat.
Participants so far include:
Accolade Brands-ewine.com- Ca n'estella Winery, Pedef, Spain Mont Tauch, Langudeoc, France, Ancient Peaks Winery (Paso Robles), Anglim Winery (Paso Robles), Argca Imports, Dolce Stefania (Mendoza, Argentina), Grittini Family Winery (Patagonia- Neuquén, Argentina), Simona Moenaert Winery (Uco Valley- Mendoza, Argentina), B&E Vineyard (Paso Robles), Barefoot Wines and Bubbly (Central California), Bixler Vineyards (California Southern Delta Region), Bossa Wines- Vineyard of the Winds, or Viñedo de los Vientos (Uruguay), Boutique Sake by Smart Assist, LLC Japan, Caliza Winery (Paso Robles), Cielo Estate Wineyards (Malibu), Core (Santa Barbara) D'Ambino Vineyards and Cellars, Paso Robles, Darms Lane Wine (Napa), Demetria Estate (Santa Ynez Valley), Derby Wine Estates (Paso Robles), Dreyfus, Ashby & Co- Domaine Joseph Drouhin (France), Giessen, Sauvignon Blanc (New Zealand), M Torres, Sangre de Toro (Spain), WJ Deutsch & Co.- George DeBoeuf, Beaujolais (France), Geyser Peak Winery (Sonoma), Hob Knob Wines (France), Ramon Bilbao, Rioja (Spain), Ste. Chapelle (Idaho), Yellow Tail (Australia), Diego Zamora, Rias Baixes (Spain), Dutcher Crossing (Sonoma), Firestone Walker Brewery (Paso Robles), First Crush Winery (Paso Robles), Foley Family Wines, Frank Family Vineyards (Napa), Frey Organic Wines (Redwood Valley, Mendocino), Grizzly Republic (Paso Robles), Herzog Wine Cellars, CA (Napa to Central Coast), Hope Family Wines- Candor Winery (California), Liberty School Winery (Paso Robles), Treana Winery (Paso Robles), J & J Cellars (Paso Robles), Jada Vineyards and Winery (Paso Robles), John Kerr Wines (Santa Barbara), L'Aventure Winery (Paso Robles), Martian Ranch & Vineyard (Santa Barbara), Match Vineyards (Napa), Milan Vineyards (Topanga Canyon), Omaka Springs Estates, (Marlborough, Nw Zealand), The Paring (Santa Barbara)- 2007 The Paring White, 2008 The Paring Pinot Noir, 2005 The Paring Red Blend, 2006 La Sangre de Jonata, Jim Palmer (Malibu Vineyards, Malibu, CA), Pear Valley Winery (Paso Robles), Rosenthal, The Malibu Estate (Malibu), Roxo Cellars (Paso Robles), RND Vodka (Santa Barbara), San Antonio Winery, Riboli Family Estate- Albert Bichot: Bourgogne Pinot Noir (Burgundy, France), St. Veran (Burgundy, France), Maddalena: Zinfandel (Paso Robles), Riesling (Monterey), Windstream: Pinot Noir (Santa Lucia Highlands, Monterey), San Simeon: Chardonnay (Monterey), Syrah (Paso Robles), Louis Sipp: Gewurztraminer (Alsace, France), Sculpterra Vineyards and Winery (Paso Robles), Solsticio Winery (Argentina), Stafford Premium Wines (Camarillo, CA), Sylvester Vineyards and Winery (Paso Robles), Karl Strauss Brewing Co.- Red Trolley Ale, Tower 10 IPA, Pintail Pale Ale, Summerland Winery (Santa Barbara), Tgic Importers, Inc.- Bodega Norton (Argentina), Kaiken Winery (Mendoza Argentina), Montes Winenry (Chile), Pascual Toso (Mendoza, Argentina), Santa Ema Winery (Chile), Torbreck Winery (Barossa Valley, Australia), Ventura Limoncello, Ventana Vineyards (Monterey), Vihuela Winery (Paso Robles), Villa Creek Winery (Paso Robles), Wilkinson Gourmet Imports- Cattier Champagne, Brut (France), Ruehlman Cuvee Jean-Charles 2006 Reisling (Alsace), Domaine de Laurent 2005 Pinot Noir (Burgundy, France), Chateau de Passavant (Loire, France), Chateau Chevalier 2006 Rose (Provence, France), Chateau Clarke, Listrac-Medoc, Vines on the Marycrest Winery (Paso Robles), Wedell Cellars (Arroyo Grande), Yarden Winery (Israel).
Have questions about L7 at LA Wine Fest?
Contact L7
When & Where


Raleigh Studios
5300 Melrose Ave.


Hollywood

,

CA

90038


Sunday, June 6, 2010 from 2:00 PM to 7:00 PM (PDT)
Add to my calendar
Organizer
L7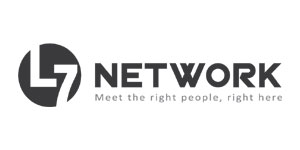 Since 2003- L7 is a network of 13,000+ upscale business professionals from a cross-section of industries in the Los Angeles area.
Top industries represented are: High-tech start-ups, Marketing/Advertising/Media, Legal and Professional, Medical, Entertainment, Real Estate Investment, Non-profit, Government, Education, Finance, Hospitality, Architecture & Design and some services for these industries. Small business owners, entrepreneurs and corporate executives are all welcome.
*Network marketing, multi-level marketing, matchmaking and some non-relevant service industries are prohibited.
Our company hosts invite-only, monthly business networking cocktail mixers at LA's finest hotels and restaurants on the Westside. L7 also hosts specialty business and select wine and food events and holiday events including our annual NYE party.
The usual age range is thirties and forties. Will you join us? http://www.L7network.com
 Interested in sponsorship and partnership opportunities with L7?
Please contact us at: events@L7network.com or
310-877-6266.