Kealing PTA is a 501(c)(3) organization. Donations are tax deductible to the extent allowed by law

Thanks to all who contributed and made this fundraiser a success. Kealing's scholars will benefit from your contributions!!!!

April 5th, 2014

Kealing Center Stage!

Spider House Ballroom (near 29th/Guadalupe - Map)


6:30 - 11:00 p.m.

Kealing's Most Exciting FUNdraiser of the Year!

An Adults-only Evening of Music, Dinner, Dancing, Door Prizes, Live & Silent Auctions!



Watch Marshall Ford Swing Band Video - Visit the Marshall Ford Swing Band Website



...with Special Guests




Coffee Sergeants
Watch Coffee Sergeants Video - Visit the Coffee Sergeants Website

Food and Drinks

Meal: Bar-B-Que (from Ruby's) and Vegetarian Options (Included in Ticket)

Drinks: Full Cash Bar

Parking: Carpool, Ride the Bus. Parking available on street, or at Kirby Hall School - 306 W 29th St (ok to park at both ends of the school and side street parking lot).
Buy Tickets - Sponsor the Event - Donate/View Auction Items - Music - History/Video
Sponsorship Opportunities - FAMILY or BUSINESS
Get recognized on the KCS EVENT WEBSITE, in the EVENT PROGRAM, on the EVENT BANNER and/or on the KMS OUTDOOR SCHOOL MARQUEE. We'll also get you and your friends into the event and give you a few thank-you gifts and VIP stage-side seating. For more information or questions, contact KCS Co-Chairs Susan Lo and Mark Boyden (kmscenterstage@gmail.com). You may also donate Auction Items.

INDIE BAND - $100-$249
DONATE NOW

RISING STAR - $250-$499
DONATE NOW

2 KCS Tickets
1 KCS T-shirts
1 KMS Bumper Sticker
Recognition on Event Website & Event Program

4 KCS Tickets
2 KCS T-shirts
2 KMS Bumper Stickers
Recognition on Event Website & Event Program
Recognition on Event Banner

ROCK STAR - $500-$999
DONATE NOW

MUSICAL ICON - $1000-$1999
DONATE NOW

6 KCS Tickets
2 KMS String Bags
2 KCS T-shirts
2 KMS Bumper Stickers
Name/Logo on Event Website (with Link)
Priority Name/Logo Placement on Event Banner and Event Program
Name Recognition "Thank You" on KMS Outdoor Marquee

8 KCS Tickets
VIP Stage-Side Seating
2 KMS String Bags
2 KCS T-shirts
2 KMS Bumper Stickers
Premier Name/Logo Placement on Event Website (with Link)
Premier Name/Logo Placement on Event Banner and Event Program
Name Recognition "Thank You" on KMS Outdoor Marquee
Special Live "Shout Out" by emcee during Event

PLATINUM LEGEND - $2000+ (Dream Big)
DONATE NOW

8 KCS Tickets
VIP Stage-Side Seating
2 KMS String Bags
2 KCS T-shirts
2 KMS Bumper Stickers
Premier Name/Logo Placement on Event Website (with Link)
Premier Name/Logo Placement on Event Banner and Event Program
Name Recognition "Thank You" on KMS Outdoor Marquee
Special Live "Shout Out" by emcee during Event
Special Meet & Gree (Hob-Nobbing) Access to Event Musicians (Backstage)
Donor Name displayed in Kealing gym for 1 year
VIP Speaking Role at the Event (Plug something of interest)

Rick Stroud • Auction License: TX 16220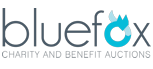 Buy Tickets - Sponsor the Event - Donate/View Auction Items - Music - History/Video