KARIM NAGI presents ARABIZED
Washington, DC
Bummer! Sales have ended.
Unfortunately, tickets for this event are no longer on sale.
Event Details
The Center for Contemporary Arab Studies is proud to present
ARABIZED
Featuring Karim Nagi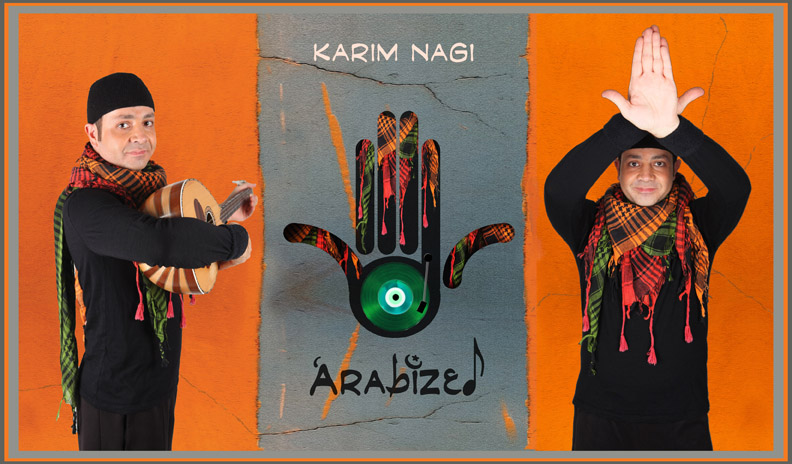 PLEASE NOTE THIS EVENT HAS REACHED FULL CAPACITY
SEATING WILL BE FIRST COME FIRST SERVE

ARABIZED is a mash of civilizations. This intense solo stage performance features Arab music, folk dance, and oration. Karim Nagi re-imagines the Arab tradition, performing acrobatic Sufi drumming, Saidi cane dances, and soulful buzuq taqasim, all within a greater story and narrative about identity and diaspora. But this is not just a simple cultural showcase. Karim, through futuristic remixing, animated oration, and the mashing of Arab and famous Western songs, a unique theatrical experience is made. He performs his original works including the melodic "Flying Heavy for Egypt", the percussive opus "Riqq Taletashir", his dance choreography of "Al-Harb Ma' Al-Rouah", his bilingual hits "Everybody Yalla" & "Mozart Tabla Arabiyya", and his finger cymbal a cappella "Cymbalisms". Nagi sings traditional Egyptian immigration songs including "Salma ya Salama", and also perform songs from his newest CD ARABIZED which includes Arabic versions of anthemic songs from European, Latino and Asian traditions.  
Karim Nagi is a native Egyptian musician, folk dancer and orator. He has authored 10 CDs and 5 DVDs, and tours internationally as a performer and teacher. n the past 5 years Karim's own performance career has accelerated, and he has since performed in great prestigious venues all over the world, including The Smithsonian in Washington DC, Al-Sawy Theater in Cairo, Theatre de la Ville in Paris, and Tainan University in Taiwan, to same a fractional few.
www.karimnagi.com/arabized/
Contact:
Marina Krikorian
Public Affairs Coordinator
phone: 202-687-6215
email: ccasevents@georgetown.edu