Juan Vides to be inducted into the "2013 Class of Long Island's Top 25 Advocates for Latino Empowerment" presented by The Hispanic Network on May 7th, Westbury Manor and sponsored by Briarcliffe College!

Friday, May 31, 2013 from 6:00 PM to 8:00 PM (EDT)
Event Details
2nd Annual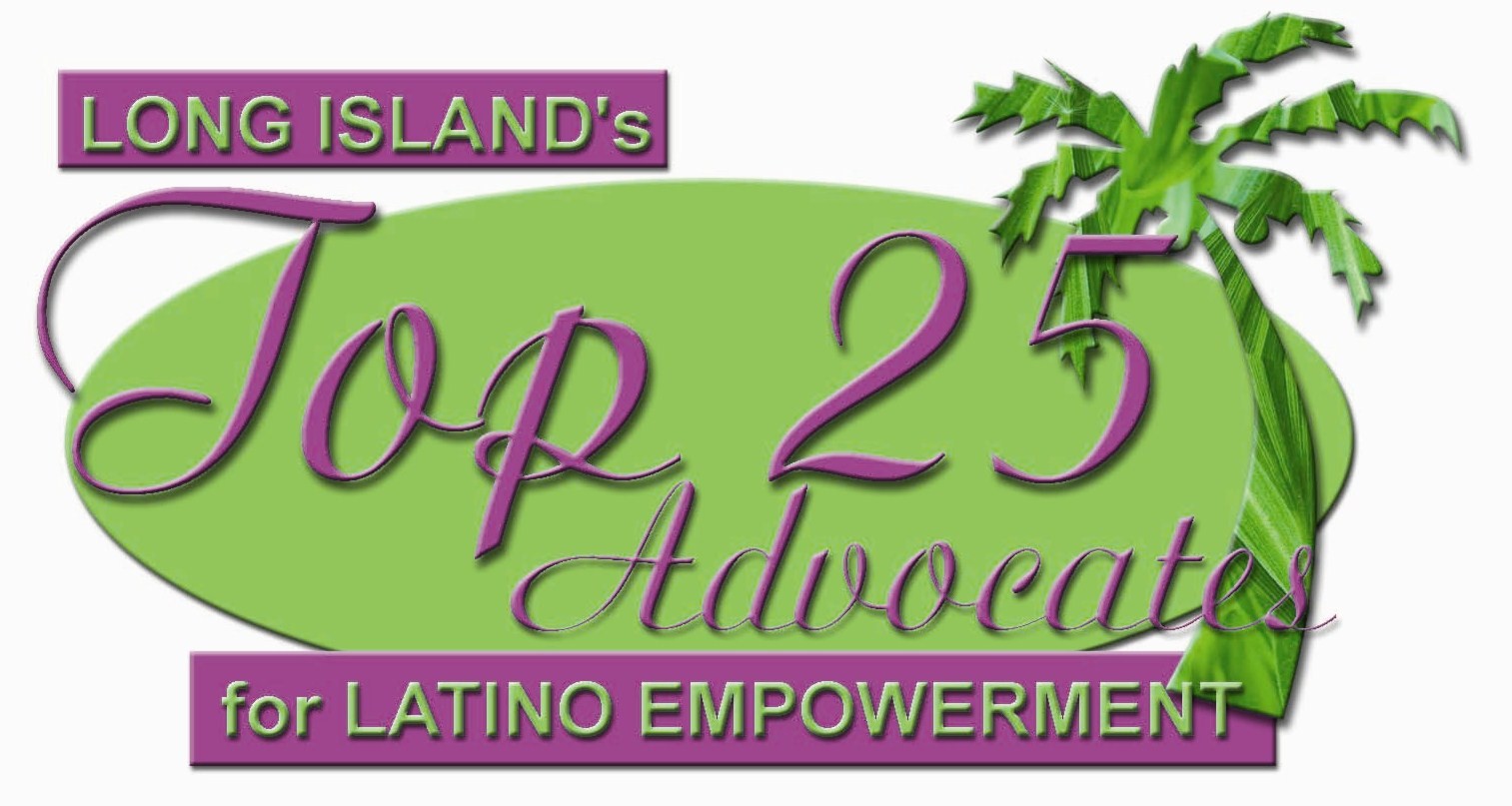 JUAN VIDES
to be inducted as a member of the
"2013 Class of Long Island's Top 25 Advocates for Latino Empowerment"
He will be honored by the The Hispanic Network LLC
in partnership with Legendary Events 
and its benefactor

 along with other deserving individuals on  
Tuesday, May 7th from 6-8pm 
Westbury Manor
1100 Jericho Turnpike in Westbury
To register or for more information, call Tracey Gittere at (516) 222-0550 or TGittere@LegendaryEvents.net
Presented by 

Sponsored by 

Below is a brief summary of Juan's outstanding accomplishments:
Juan's career started at Trader Joe's, and when he was 21 he was offered a management position. After a few years, he realized this wasn't his passion. So at age 26 he decided to take a different path and started Farmingdale State University to pursue a BS in Computer Programming and System Information.  As is Juan's way, he not only joined the Computer Club at Farmingdale, but became its President and brought the club to life.  He continued his Education at the Stony Brook University for his MBA in Business Management.
In 2003, he was employed part time by Pulver.com configuring internet telephones eventually moving into a full time position. Jeff Pulver, his boss, went on to become the co-founder of Vonage.  Juan traveled the country as the set-up guy for corporate trade shows meeting key players in the computer technology industry at the time like Michael Powell, Chairman of the FCC,and Mark Cuban to name a few.
Juan's business started as a necessity after his wallet was stolen in Boston where he was attending a corporate trade show. All his credit cards and ID's were in the wallet, and he wondered why someone hadn't created a website for people to store their 1-800 numbers. So he created it. After he built his own website, he put an ad on Craigslist as a website builder, and as of today he's built over 300 websites. His company, TechACS Corp, keeps evolving as technology keeps evolving, and now he provides Search Engine Optimization services and is branching into Social Media Marketing.
Juan is also an active board member for the Long Island Hispanic Chamber of Commerce and the Hicksville Chamber of Commerce.
Juan feels his life has been one of good fortune, and he likes to share that with as many people as he can. Through his company, he gives back by offering web services pro bono or at significant discounts to local non-profit organizations. This is how his relationship with the Long Island Hispanic Chamber of Commerce and the Hicksville Chamber of Commerce began , and he continues to remain an active member reaching out to support and enrich the community of Long Island that has been his home since he made the long journey from El Salvador as a boy.
Juan lives with his wife, son and daughter in Oceanside, NY
The "2013 TOP 25 ADVOCATES FOR LATINO EMPOWERMENT" AWARDS RECEPTION takes place on Tuesday, May 7, 2013, 6pm to 8pm, at the Westbury Manor. To register or for more information, call Tracey Gittere at (516) 222-0550 or TGittere@LegendaryEvents.net; or Maria Morales-Prieto at (516)319-9576.
A portion of the proceeds support the Hemsptead Hispanic Civic Association's important programs and services! 
When & Where

Westbury Manor
1100 Jericho Turnpike
Westbury, NY 11590


Friday, May 31, 2013 from 6:00 PM to 8:00 PM (EDT)
Add to my calendar
Organizer
Long Island's Champions for Familes is brought to you by Legendary Events. This year, proceeds will benefit RotaCare!
RotaCare: Free Health Care for People in Need
Founded in 1992 by members of the Mineola‐Garden City Rotary Club, RotaCare was created to serve the needs of the uninsured on Long Island. It began when a group of concerned volunteers met at the Mary Brennan Interfaith Nutrition Network in Hempstead. Many of these volunteers recognized that in addition to food, the medical needs of their clients were not met adequately by the healthcare system. Through the collaborative efforts of the Rotary Club, local healthcare professionals, area residents, and Mercy Hospital, a "MASH" team was formed to operate weekly at the soup kitchen. RotaCare was born. Since its inception, RotaCare has remained a Rotary District project and supported by concerned companies, organizations and individuals to sustain its good works and benefits to the community by providing free health care to people in need. In 2007, RotaCare expanded its scope again, and moved to larger quarters at the A. Holly Patterson Extended Family Care Facility in Uniondale.
RotaCare Contact Information
Located on the grounds of the 
A. Holly Patterson Extended Care Facility
875 Jerusalem Avenue
Uniondale, NY 11556
(516) 539-9834
www.rotacareny.org