Jerry Zucker / Jim Abrahams Industry Panel
Los Angeles, CA
Bummer! Sales have ended.
Unfortunately, tickets for this event are no longer on sale.
Event Details
 The Hollywood Badgers Invite You to An Evening with Comedy Giants Jerry Zucker and Jim Abrahams!
 Any list of the most influential comedies of the 20th century would be remiss if it didn't include the work of comedy geniuses  and UW Alumni - Jim Abrahams and Jerry Zucker. Their style of comedy has rules, rhythm and structure all their own which has catapulted such films as "Airplane" and the "Naked Gun" series (starring the late, great Leslie Nielsen) to the pinnacle of slap-stick comedy.
 Their work as directors and producers in more recent films such as "Friends with Benefits" and the upcoming "Mental" has continued unabated and they'll be here with us on March 14th to talk about their experiences in working their way up the Hollywood ladder!
This comedy panel will allow you the opportunity to interact with these Hollywood heavyweights as they share their stories and answer questions from UW-students and alumni.
Event Details
Date:          Thursday, March 14th 2013
Time:         7:30-8:00pm Meet & Greet (For 1st 20 Members to Arrive) 
                    8:00-9:00pm Panel with Q&A (Panel will begin promptly at 8pm)
Location:  Theatre Asylum
            6320 Santa Monica Blvd
            Los Angeles, CA 90038
 Event is FREE for members! Space is limited so make sure to RSVP today!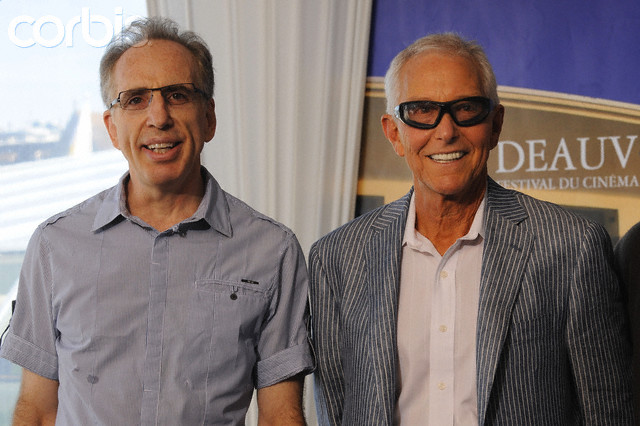 For more information on our panelists, check them out here:
Jerry Zucker - http://www.imdb.com/name/nm0958387/?ref_=tt_ov_wr
Jim Abrahams -  http://www.imdb.com/name/nm0000720/?ref_=sr_3