jazzablanca presents: Pep & The Soul Explosion Band @ Glen Cove Moose-Glen Cove-Friday-Feb.22nd, 2013 - 9:00pm-1:00am-$10.00 Cover
New York, NY
Bummer! Sales have ended.
Unfortunately, tickets for this event are no longer on sale.
Event Details
Glen Cove Moose and Marjorie jazzablanca presents:
Pep & The Soul Explosion Band!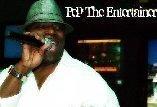 Friday, February 22nd, 2013
Glen Cove Moose
22 Continental Place, Glen Cove, NY 11542
516-676-1851 9:00pm - 1:00am
$10.00 cover
***************************
I am excited to be bringing the Pep & The Soul Explosion Band
to the North Shore!
This has been a long time coming, but it's finally here!!
I am looking forward to reuniting with old friends
 and meeting some new ones.
This is going to be another great dance party!
***********************