INSPIRED IN NEW YORK HONORS JANUARY 2013
New York, NY
Bummer! Sales have ended.
Unfortunately, tickets for this event are no longer on sale.
Event Details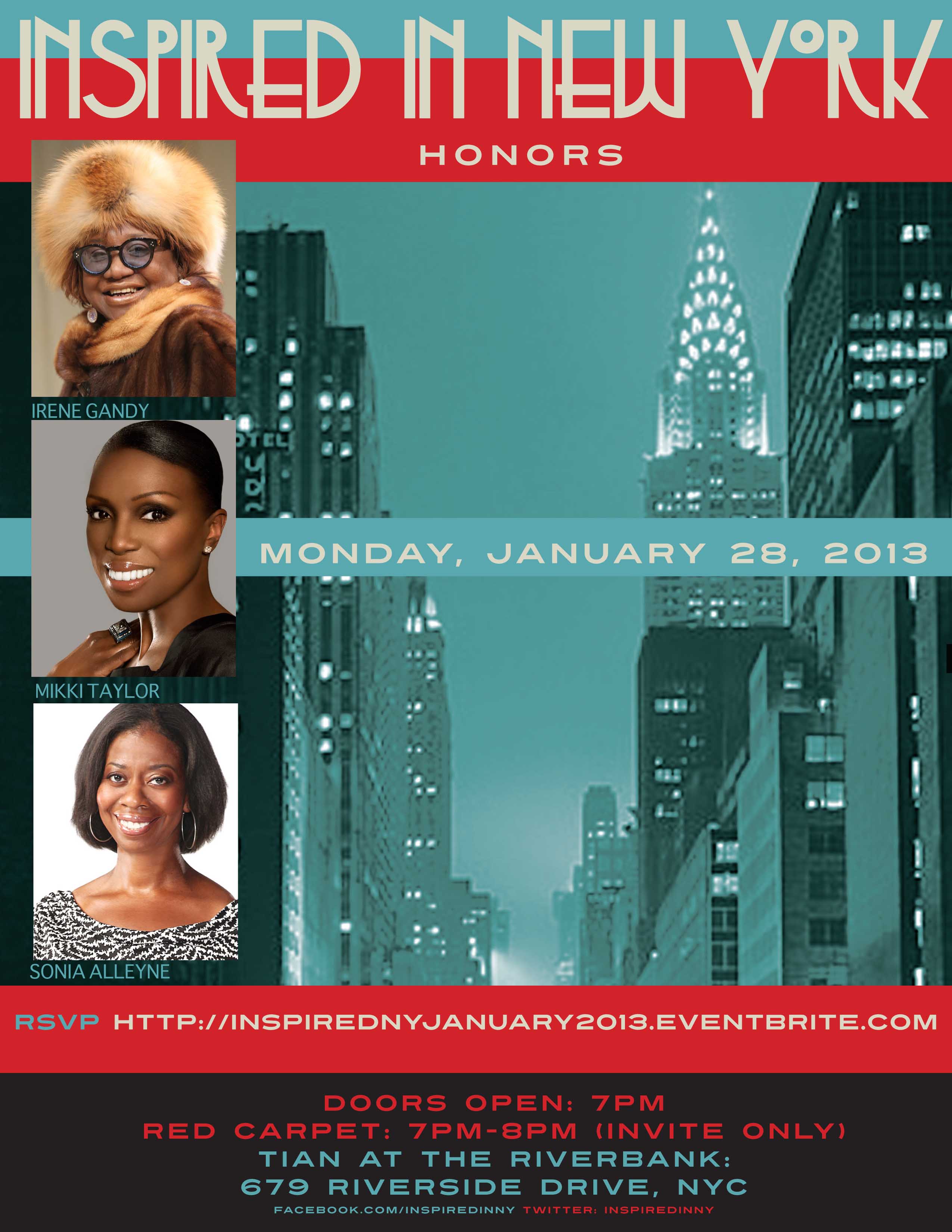 Inspired In New York Honors
IRENE GANDY, MIKKI TAYLOR & SONIA ALLEYNE
Event Date: JANUARY 28, 2013 in NYC
IRENE GANDY
, Tony award winning Broadway producer, manager and press agent,
MKKI TAYLOR
editor-at-large Essence Magazine and the quintessential authority on all matters regarding beauty, &
SONIA ALLEYNE
multimedia editorial director for all careers and lifestyle coverage at BLACK ENTERPRISE are being honored by INSPIRED IN NEW YORK on January 28, 2013 at Tian At The Riverbank in historic Harlem, NY. 
Attendance is by INVITE ONLY.

Irene Gandy, Mikki Taylor & Sonia Alleyne were chosen to receive this recognition by the honorable Councilwoman Inez Dickens & Senator Bill Perkins due to their many years as innovators and trendsetters in the arts, media and entertainment industries.  All honorees will receive a proclamation from New York for their contributions.

The crème de la crème of the entertainment industry will be in attendance to support and honor these trendsetters and innovators on their very special day.

Contributing Sponsors: MEGA Personalities, CME Group & Promotional Pro Ent.