Industry Panel: Alternative Health Care

Wednesday, July 9, 2014 from 6:00 PM to 9:00 PM (PDT)

Portland, United States
Event Details
About the Seminar
Portland is a mecca for alternative approaches to health and lifestyle, creating a welcoming environment for acupuncturists, massage therapists and a wide variety of other traditional medicine practitioners. But building a successful practice takes more than being a skillful healer - it takes a head for business and experience navigating the local industry.
Join three alternative health care providers as they discuss the opportunities and challenges they experienced in launching their own businesses. The panel will be guided through a series of questions submitted by participants, followed by an open Q&A covering everything from marketing, startup costs, financing and more. Participants are encouraged to submit questions ahead of time, or to come prepared to join the discussion.
This panel is all about helping you, Portland's healing community, be successful doing what you love.
About the Panelists

Meet our panelists below! One more is coming soon, pending confirmation, to round out the industries represented.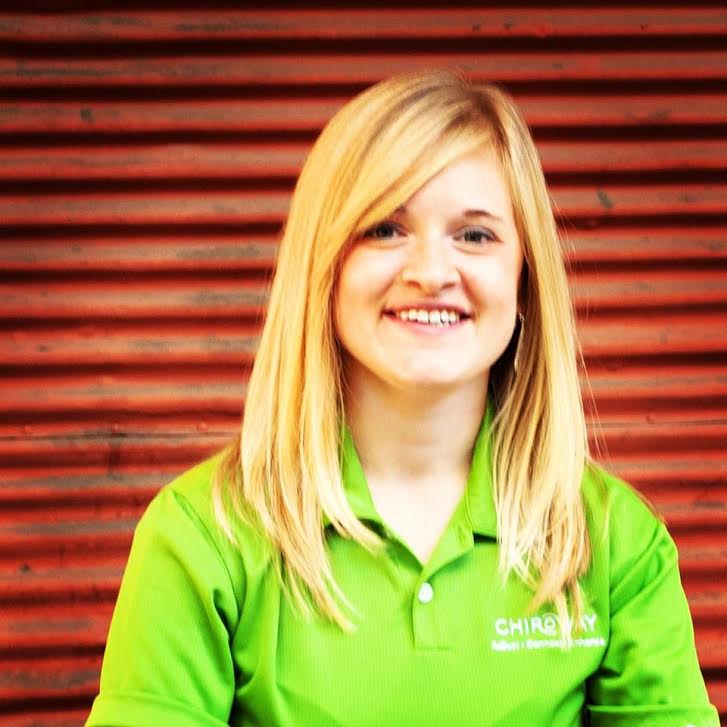 Landyn Shanks, D.C. grew up in Apple Valley, Minnesota where she took an early interest in the chiropractic profession. While seeing her always health-conscious parents receiving regular chiropractic care, beginning in middle school, she began getting adjusted herself. After writing a senior-year research paper on the philosophy, art and practice of chiropractic, she never looked back.
After visiting the Pacific Northwest in the spring of her final year of school, Landyn fell in love with Portland, like most do. She hopped a one way flight, finished her final chiropractic externship, and following graduation from the Northwestern College of Chiropractic, made the easy decision to make Portland her new home.
Seeing the positive influence ChiroWay has created through offering regular chiropractic care for all, Landyn was inspired to bring this practice model to the West Coast. Landyn is now the proud owner of ChiroWay at the Bindery in NE Portland.
Native Portlander Ashley Mueller comes with over 15 years of industry experience. She began her alternative healthcare career as Spa Coordinator for a local high-end day spa before moving to Maui, Hawaii and attending a well-known massage training program and studying under world renowned professors. After graduating with a 1,000 hour degree in 2004, she returned to Portland and the original day spa as Massage Manager and Liaison of Communications between front desk, managers and technicians. The desire to develop more thorough health relationships with her clients led her to create an environment giving her the ability to do so – self employment. This began her successful path as a business owner, opening her own establishment and building a steady and prosperous clientele. Recently, taking her cumulative years of experience in both the spa industry, self employment and diverse continued education, along with the help of Mercy Corps IDA and loan program, her long-time goal of expanding into a larger, employee based location is coming to fruition.
Ticketing Details
Admission is $25 and there is no admission at the door. Save by purchasing seminars in a 4-pack for $75. Or consider becoming an Annual Subscriber for $125, which gives you the joy of attending unlimited seminars for one year!
Already a subscriber? Simply click "Enter Discount Code" above the "Order Now" Button, type your unique discount code, and click "Apply Discount."
When & Where
43 SW Naito Parkway


Portland

, OR


Wednesday, July 9, 2014 from 6:00 PM to 9:00 PM (PDT)
Add to my calendar
Organizer
MCNW - Seminars
MCNW seminars cover many business-related topics, and are open to anyone who is interested. Subjects range from specific trainings on payroll and marketing to broader topics like writing for the Internet and good presentation skills. They are taught by volunteer professionals who are experts in their fields.
About Mercy Corps Northwest
Mercy Corps Northwest works to assist motivated low-income individuals improve their lives through starting or expanding a small business. We provide funding, matched savings and other services that help clients increase their economic self-sufficiency through self-employment. 
Our mission runs parallel to the mission of our parent organization, Mercy Corps : to alleviate suffering, poverty and oppression by helping people build secure, productive and just communities. 

Our Goals
We designed our programs to achieve the following outcomes for our clients:
Increased income
Asset and net worth accumulation
Community integration
Housing stability