IMPACT UTAH 2015: A Purpose Investor Network Conference

Monday, January 19, 2015 at 3:30 PM

-

Tuesday, January 20, 2015 at 8:30 PM (MST)

Draper, UT
Event Details

 
THE PURPOSE ECONOMY:
During the 20th century, the Industrial Economy gave way to the Information Economy. Already in the 21st century, the information economy is transitioning into the Purpose Economy. Click here to understand why this is happening.
The Purpose Economy is a new era of innovation, creation, and social consciousness that promises to lift our economy and other global economies through productivity and jobs that will solve simultaneously solve social problems in the areas of leadership, education, health and healthcare, energy, homelessness, poverty relief, etc.
IMPACT INVESTING:
Some call it the new venture capital and others the new philanthropy. Impact investing merges philanthropy and investing to provide capital for both for-profit and nonprofit social innovations while at the same time growing an investor's financial wealth.  It is built on the principles of self-reliance found in the proverb that encourages us to teach a man to fish rather than giving him one. In addition to teaching the man to fish, impact investing also buys the man a fishing pole and asks him to pay it back from the sale of surplus fish. Click here to see a short video about how impact investing accomplishes this.
UTAH AND THE PURPOSE ECONOMY:
The author of the bestselling book "The Purpose Economy," Aaron Hurst, believes that  Utah is well-positioned to become a global leader in the 21st Century economy. Because Utahans are both generous and cause motivated, while being educated and hard-working, they have the potential to provide Purpose enterprises with the perfect blend of financial, human and political capital needed to advance those enterprises to change the world.
UTAH AND IMPACT INVESTING:
As evidenced by the number of international poverty relief programs which Utahans have created and funded that give the poor in global nations a "hand-up" instead of a "hand-out," the of self-reliance that are part of impact investing and micro finance resonate with Utahans.  Utah's pioneer "can-do" culture promotes innovation and entrepreneurship which when combined with socially motivated investment dollars create the ideal formula for successful Purpose companies.
WHY YOU SHOULD ATTEND THIS CONFERENCE:
This conference features well-known Utahans who are leading our state into the Purpose Economy and will help you understand how, through Impact investing, you too can change the world. Your ticket purchase is literally your investment in the Purpose Economy. If you choose, we will apply your ticket price toward an approved impact investment of your choice. The afternoon session of the conference will introduce you to impact investment opportunities that are changing Utah toward which you may direct your ticket price.
To learn more: http://2015impact.com



Save This Event
When & Where


Loveland Living Planet Aquarium
12033 S Lone Peak Pkwy


Draper

,

UT

84020


Monday, January 19, 2015 at 3:30 PM

-

Tuesday, January 20, 2015 at 8:30 PM (MST)
Add to my calendar
Organizer
Purpose Investor Network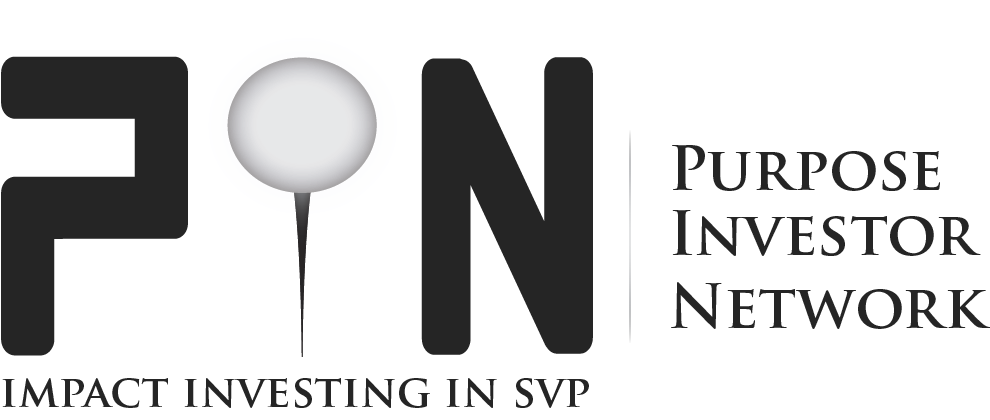 What is PIN?
This is the Purpose Investor Network (PIN), Utah's affiliate of Social Venture Partners (SVP). SVP is one of the largest and oldest networks of philanthropists in the world -- with over 3,000 partners in 38 cities, spanning the U.S., Australia,  Canada, China, India, Japan, and Korea.
We are an organization of investors and philanthropists seeking to accelerate and scale the impact of both for-profit and nonprofit organizations.
Our mission is to improve our communities, not only by investing our money, but also our time and talents in the nonprofit and corporate world. We are volunteers, parents, community leaders, and philanthropists – a global network of partners connecting passion and purpose.
By joining together and deepening our knowledge, we magnify our impact. There is so much potential in our community and our world. We need your help to unlock that greatness -- together, we have a reason to believe.
To learn more please visit: http://www.pin-svp.org