ILMU BERANI

Saturday, December 22, 2012 from 8:00 AM to 5:00 PM (MYT)
Event Details
ILMU BERANI
Siapa lagi yang inginkan teknologi pembelajaran yang mendalam
tentang gaya mencorak jiwa yang 'tak gentar dek apapun'?

Pernahkah diri anda tertanya-tanya soalan seperti berikut:

Adakah hidup anda sekarang rasa kecil dan takut dengan orang?

Adakah anda rasa takut dengan

macam-macam perkara yang tak patut anda takutkan?

Adakah diri anda sering rasa tercabar bila orang memanggil anda 'Penakut'?

Pernahkah anda ingin menjadi seorang yang berani, yang tak gentar

apa-apapun selain Allah Yang Maha Esa?

Apakah anda ingin tahu bagaimana orang-orang

hebat di dunia ini macam tak takut apa-apa pun?
7 cara Pak Habib nak jadikan anda BERANI?
1. Beliau telah disaman lebih dari Rm3juta dan berjaya mengatasi
segala rintangan dan masih lagi berjaya.
2. "Danger is my business." kata pegangan Pak Habib.
3. Dengan hanya pekerjaan sebagai sales beliau menyuap mulut 10
orang anak dan menghasilkan Taman tercantik di Malaysia.
4. Pengisian spiritual, mental dan emosi tentang 'The Dragon within'.
5. Masih segar dari penahan di bilik gerakan PWTC kerana menulis buku
kontroversi negara Setan Syaitan Sultan.
6. Dengan Ilmu Firasat beliau akan membantu anda menjadi berani 
dengan cara anda tersendiri. 
7. Pak Habib akan membuka kepompong jiwa dan minda anda supaya
anda sedar kebenaran yang bakal membebaskan anda dari ketakutan.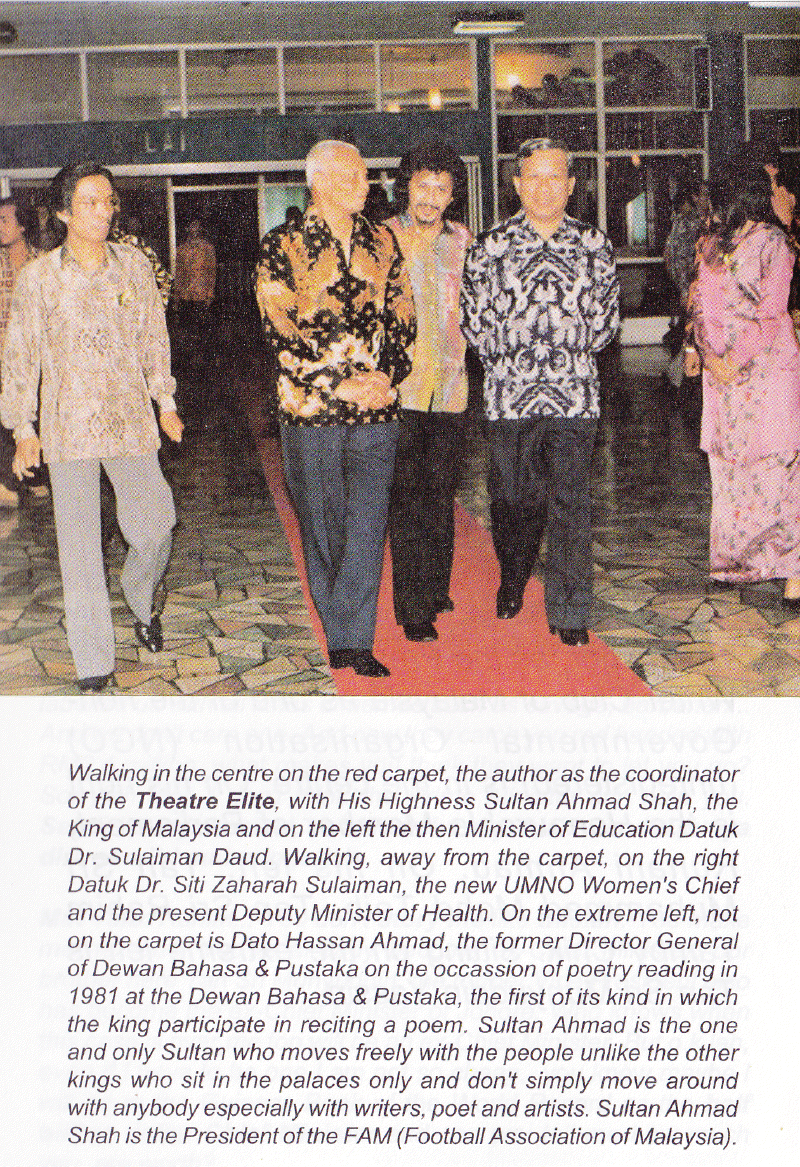 Lihat tokoh-tokoh terkenal ini yang juga mengalami kegagalan dalam hidup tapi bangkit kembali,malah menguasai dunia!!
Buku dirampas tapi jiwa masih berani.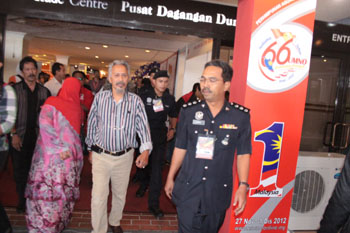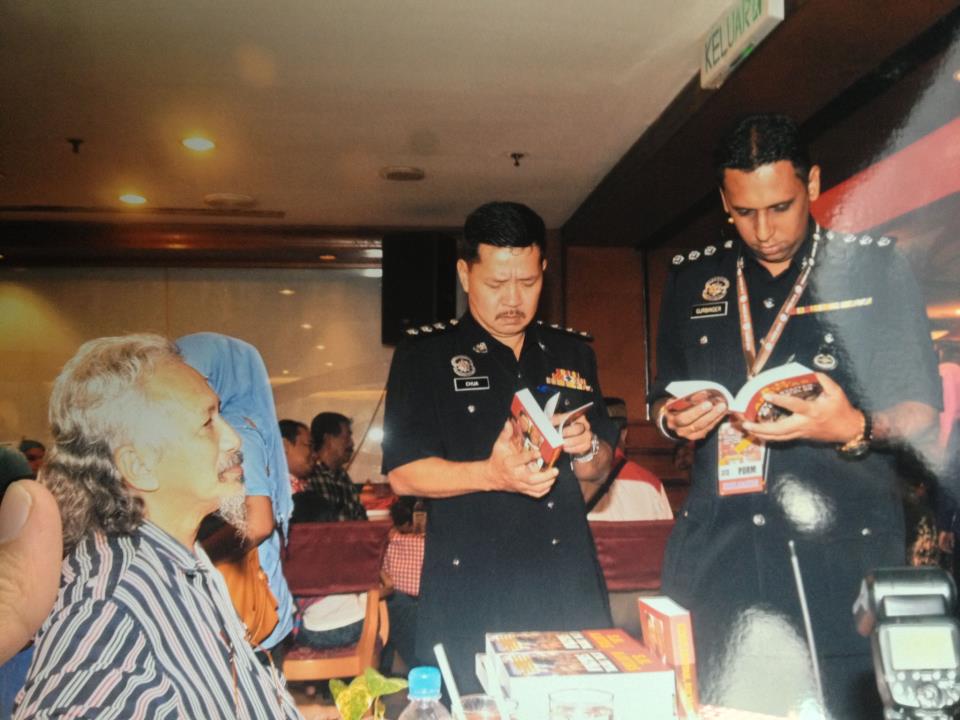 "Saya tak kisah, sudah 65 buku saya tulis, lepas ini kena tulis novel atau kisah cinta sajalah,"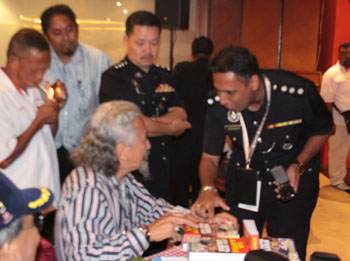 Syed Hussein kemudian di bawa ke bilik gerakan polis di PWTC untuk diambil keterangan, 
ketika ditemui Pak Habib yang juga bapa kepada Syed Abdullah atau Uncle Seekers 
memberitahu sudah menjadi kebiasaannya dia menjual buku setiap kali perhimpunan agung
umno atau PAU.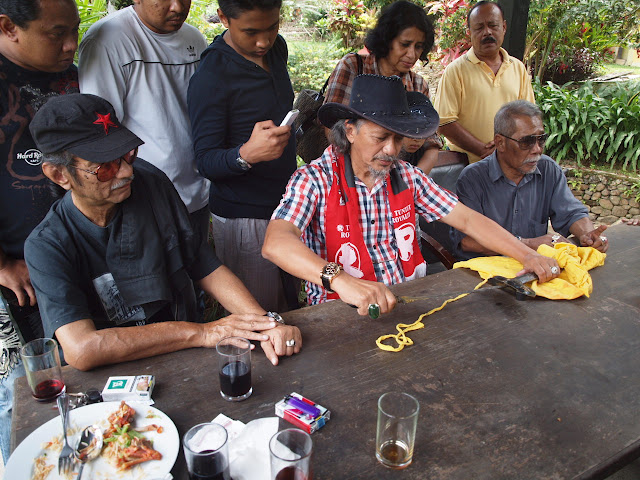 Adakah ikon di atas pernah mengalah dan berhenti daripada melakukan apa yang mereka percaya?
Sudah tentunya tidak. Kegagalan adalah sesuatu yang pasti dilalui oleh setiap insan dalam mencapai kejayaan.
Apa yang membezakan mereka yang berjaya kini dan mereka yang tidak adalah, mereka yang berjaya melihat kegagalan sebagai peluang untuk belajar supaya kegagalan tersebut tidak diulangi.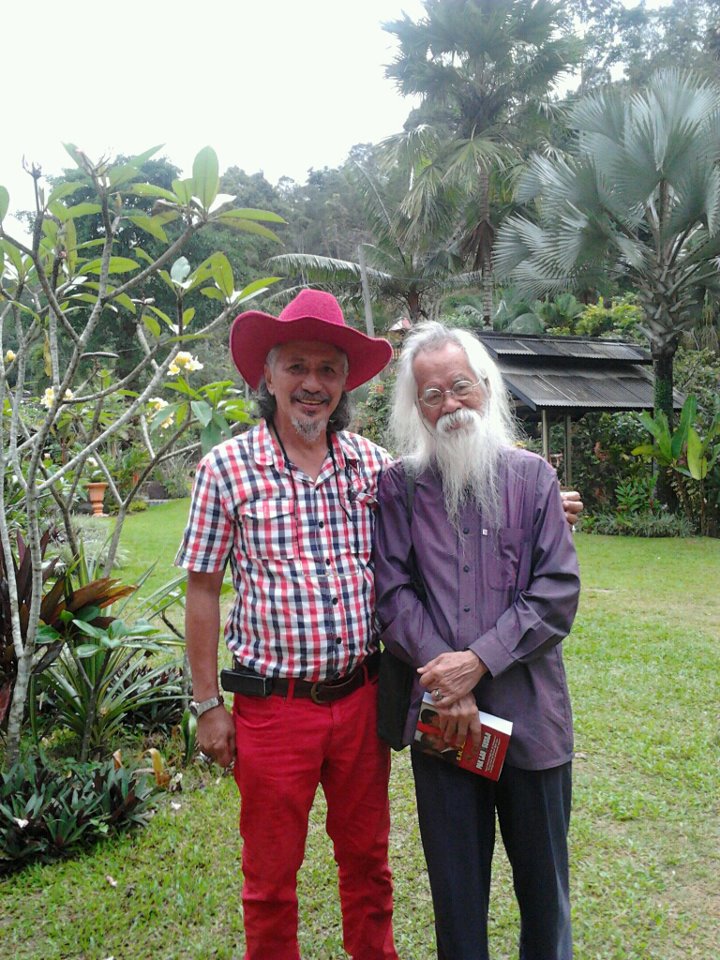 _
Apabila jatuh, mereka akan bangun semula!
Diriwayatkan daripada Abu Hurairah r.a katanya: Rasulullah s.a.w bersabda:

"Orang mukmin sama ada lelaki ataupun perempuan akan sentiasa diuji oleh Allah S.W.T, sama ada dirinya, anaknya ataupun hartanya sehinggalah dia menghadap Allah S.W.T tanpa dia membawa dosa sedikitpun."

(Hadis riwayat Imam Tirmizi)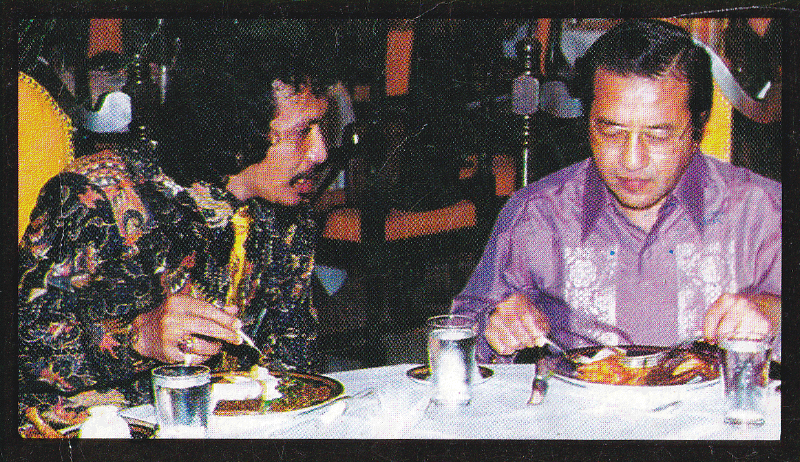 Umar Abdul Aziz pernah berkata kepada para panglimanya:
"Sesungguhnya kita memerangi musuh dan melawan musuh kita dek kerana kemaksiatan yang mereka lakukan, seandainya bukan kerana itu kita sebenarnya tidak mempunyai kekuatan apa-apa pun kerana jumlah kekuatan kita tidak seperti jumlah kekuatan mereka, maka kita mampu menang kerana kekuatan keimanan kita"
INGAT! Katakan pada diri anda,"'aku akan terus bangun, berdiri dan berlari, kerana aku bukan lemah!'
_

Siapakah Pak Habib S.H Al-Attas?
Syed Hussein Al-Attas ('Pak Habib') merupakan penulis buku politik di Malaysia.
Bekas Timbalan Perdana Menteri Malaysia , Tan Sri Musa Hitam menyaman beliau berhubung buku tulisannya yang bertajuk, 'Siapa Lawan Siapa'. Buku ini membuat tuduhan mengenai peranan Musa Hitam dalam Peristiwa Memali. Mahkamah mendapati tuduhan tersebut fitnah dan Syed Hussein diperintah bayar ganti rugi RM1.9 juta
Beliau telah menghasilkan lebih dari 65 buku.
Daftarkan diri anda sekarang untuk menjadi JIWA BERANI!
ALXSLife
Pencorak Jiwa LuarBiasa

Sebarang pertanyaan sila kemukakan ke alxsunilife@gmail.com
Bank transfer kami terima Sila email dahulu.

FAQs
What are my transport/parking options getting to the event?
Travel by Taxi
KL to JANDA BAIK
KL taxis are not allowed to bring passengers out of the city by regulation. However, some will take you to Janda Baik but will charge you a return trip, as they would not get a passenger on the way back to the city. The charge would be 50% of that from Airport-Janda Baik charges.
Travel by Bus
KL to JANDA BAIK
There is no direct busses to Janda Baik from KL. First you have to take a bus to Bentong which is the nearest town to Janda Baik. From Bentong, sadly the bus service has stoped the route Bentong to Janda Baik since early 2008. From Bentong to Janda Baik, you have to take a taxi. (Update Dec'2009 – we will keep on updating on any latest changes).
Coach or bus station in KL located in Jalan Pahang Bus Terminal (near Kuala Lumpur Hospital). From there, take a bus to Bentong. The trip will take about 1 hour from KL to Bentong. From Bentong, take a taxi to Janda Baik (30 mins. trip).
PRIVATE TRANSPORT – RENTED VEHICLES.
The car rental cost varied on the size and capacity. The price are competetive as they are plenty in KL, so you could do some browsing and pick any you wish or seems comfortable for you. Generally, a small car will cost about RM80 per day. Medium size car cost about RM120 and MPV / SUV type of vehicles could cost up to RM200 per day. Weekend charges would normally been granted a discounted price.
Where can I contact the organizer with any questions?
alxsunilife@gmail.com
Do I have to bring my printed ticket to the event?
Yes.
Attendee List
Sort by:

Date

|

Last Name
When & Where

Al-Attas University of Life

Bentong, Pahang 28750
Malaysia

Saturday, December 22, 2012 from 8:00 AM to 5:00 PM (MYT)
Add to my calendar
Organizer
Al-Attas University of Life