IdeaFestival Presents Wonder: The Lives of Anna & Harlan Hubbard
San Francisco, CA
Bummer! Sales have ended.
Unfortunately, tickets for this event are no longer on sale.
Event Details
"I went to the woods because I wished to live deliberately, to front only the essential facts of life, and see if I could not learn what it had to teach ... "  
- Henry David Thoreau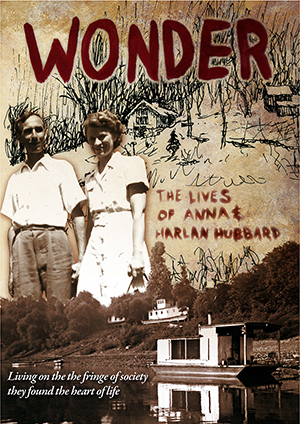 Is there a simpler, sustainable way to live? How do we make a positive impact on the world around us? Please join us as we explore the extraordinary journey of Anna & Harland Hubbard.
Anna and Harlan lived life as few people in modern times have and in doing so accomplished at least two things that are very rare—contentment and freedom. In a house they built by hand, sustained by food they raised or caught, aided by no electricity or modern "convenience", the Hubbards, met the world on their own terms and found deep meaning. "Wonder" considers the Hubbard's astonishing life of freedom and what it says to Americans today.
 "Wonder" was  written and produced by Louisville, KY-based producer Morgan Atkinson. He has been recognized for his work profiling philosopher/monk Thomas Merton, the writer/social activist John Howard Griffin and many other programs in a career spanning more than 25 years. There will be a live Q&A with Morgan after the premiere.
Click here to watch a preview!