IDDD Workshop New York City

Tuesday, September 30, 2014 at 9:00 AM

-

Thursday, October 2, 2014 at 5:00 PM (EDT)
Event Details
---
Attendees: Please note the location of this workshop has changed from Brooklyn to Lower Manhattan! Also, please note the starting time has also been adjusted to 9:00 a.m.
Go beyond the theory of DDD and see how teams can actually use DDD to accelerate their strategic initiatives in a way that helps them design for the business' competitive advantage. Emphasis is placed on software development as a craft by embracing best practices of design in source code that works within the framework of agile processes, and de-emphasizes attempts to solve real strategic business software initiatives by throwing technology at the problem.
The event is best for senior and mid-level software developers and architects interested in software craftsmanship and learning domain modeling using the Domain-Driven Design (DDD) approach.
Workshop details can be found here.
Special offer: Receive a free ticket to the DDD eXchange in New York on September 29th when you register for Vaughn's workshop in NYC. 
This IDDD Workshop NYC event is held in conjunction with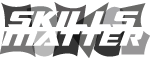 Limited number of tickets available. Book early.
Buy the book Implementing Domain-Driven Design
.
Available in print and eBook formats.

FAQs
Q: Do you accept credit card payments?
A: You may pay with your credit card by using PayPal. We do not accept direct credit card payments.
Q: I cannot pay using PayPal, how can I pay for my registration?
A: You will have to pay via an International Wire Transfer.  Please proceed.with the instructions that follow in the next question "I need to pay using an International Wire Transfer. How can I do that?".
Q: I need to pay using an International Wire Transfer. How can I do that?
A: Click the "Show Other Payment Options" link and request an invoice. We will send you an invoice with the international wire transfer information you need to pay for your registration. Please note that additional bank wire transfer fees will be charged to you. Additionally, please pay the invoice promptly as your registration will not be confirmed until it is paid in full.
Q: I paid with PayPal and need an invoice or receipt for my records, can you send me one?
A: Sure, we can send you an invoice after you make your payment through PayPal. Please send an email to payments@idddworkshop.com and and we will gladly send you an invoice for your records.
(The organizer of this event reserves the right to reschedule or cancel for any reason. If the event is rescheduled you may request a refund of the cost of the event registration. If a complete cancellation should be necessary you will automatically be refunded the cost of the event registration.)
When & Where

MicroTek - New York City
90 Broad Street
11th Floor
New York, NY 10004-2205


Tuesday, September 30, 2014 at 9:00 AM

-

Thursday, October 2, 2014 at 5:00 PM (EDT)
Add to my calendar
Organizer
Vaughn Vernon
Vaughn Vernon is a veteran software craftsman, with more than 25 years of experience in software design, development, and architecture. Vaughn is a thought leader in simplifying software design and implementation using innovative methods in distributed computing. Vaughn has been programming with object-oriented languages since the 1980s and applying the tenets of Domain-Driven Design since his Smalltalk domain modeling days in the early 1990s. His experience spans a wide range of business domains, including aerospace, environmental, geospatial, insurance, medical and health care, and telecommunications. He has also succeeded in technical endeavors creating reusable frameworks, libraries, and implementation acceleration tools. Vaughn consults and speaks internationally, and has taught his Implementing Domain-Driven Design classes on multiple continents.
Recent conference presentations include those given at Øredev, SpringOne, QCon, UberConf, PulsoConf, RutaN, and IASA ITARC.
Vaughn blogs on VaughnVernon.co, and can be followed on Twitter @VaughnVernon. See his latest schedule of workshops at IDDDWorkshop.com or @IDDDWorkshop

Have you read Vaughn's book Implementing Domain-Driven Design?

IDDD Workshop New York City