Hye-Jean Choi, organist - in Recital
Missouri City, TX
Bummer! Sales have ended.
Unfortunately, tickets for this event are no longer on sale.
Event Details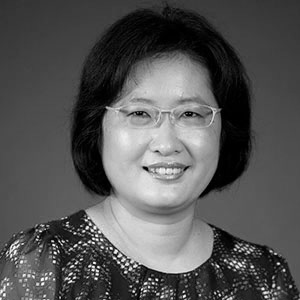 Hye-Jean Choi serves as assistant professor of organ and university organist and teaches organ, piano, and music theory. She earned the B.M. and the M.M. in organ performance from Ewha Women's University, Seoul, South Korea; the Master of Sacred Music in organ and choral conducting (Perkins School of Theology), and the M.M. in harpsichord performance (Meadows School of Arts) from Southern Methodist University. She is a candidate for the D.M.A. (A.B.D.) in organ performance at the University of North Texas.
Choi's primary teachers have been Lenora McCroskey, Robert T. Anderson, and Moon-Kyung Chae (organ); Larry Palmer (harpsichord); Henry Gibbons and Constantina Tsolainou (choral conducting); Kenneth Hart, C. Michael Hawn, and Dorothy Underwood (church music).
Choi was awarded Teaching Fellow positions in organ and harpsichord, piano, and theory at the University of North Texas from 1997 to 2001. As a church musician, Choi has served churches for past 17 years, in both South Korea and Texas, including the Saemoonan Presbyterian Church, which was the first Protestant church founded in Korea by an American missionary about 115 years ago. Currently, she is the organist of St. Andrew Presbyterian Church in Denton, Texas.
As a performer, Choi has been a guest artist for the Southeastern Historical Keyboard Society, the Dallas chapter of American Guild of Organists, The Fourth Presbyterian Church of Chicago, Dallas Bach Society, Denton Bach Society, Fort Worth Early Music, and Abilene Chamber Players. She won the first prize in the graduate division of the 1997 William Hall Pipe Organ Competition as well as many educational honors and awards.