HuffPost Book Club: The Tiger's Wife Discussion With Téa Obreht
New York, NY
Bummer! Sales have ended.
Unfortunately, tickets for this event are no longer on sale.
Event Details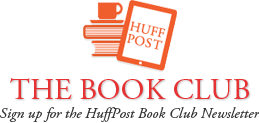 Join the HuffPost Book Club and author Téa Obreht to celebrate the completion of our first reading, "The Tiger's Wife." We'll be talking about the book and catching up with Téa. Join us for a short Q&A and heavy discussion on such pressing "Tiger's Wife" topics as where can we meet the deathless man for some rajika? 
Join us at St. Mark's, one of our favorite neighborhood book stores, for laughs, thoughts and the opportunity to buy our second book club pick (to be revealed shortly!)