How to open a medical marijuana dispensary

Multiple Dates
Event Details
! 
---
DAY 1:  Marijuana Business Entities

Focus is on how and why you need to start up your marijuana business PROPERLY and LEGALLY, under the state programs in your area!
Cannabis Dispensaries, co-ops, collectives, clubs and delivery services are SHUT DOWN every day because the groups operating them are doing business contrary to law.  Learn what they are doing wrong and how to avoid making those same mistakes.
420 College's primary objective is to – first and foremost – provide the facts of the law – period.
Objective #1:
Step-by-step review of state requirements to start a business (in California.  We cover
Proposition 215, SB.420 and California Attorney General Guidelines for Non-Diversion
, in Arizona, Prop 203; in Colorado, Amendment 20, etc). (This varies by state and county, in some cases)
Objective#2:
Types of business structure to use to start, compare different types of careers.
From DAY ONE – you will know more about:
Creating a step-by-step marijuana business plan to start your weed business.
Marijuana licenses.

Marijuana business permits and other marijuana business paper work needed.

Where are the best locations to open your business.

Non-profit collective options.

Are "C" Corp, "S" Corp, and LLC options best for you and can you operate with those entities?
How to form a collective in California.
How to file for a Mutual Benefit Corporation.


Tax deductions

and

280E IRC Tax Code.

How to pay marijuana business tax.

Bookkeeping for a marijuana collective.
Volunteers and employees.
W-2′s and 10-99′s.


We'll answer the question "How will I make money if it's a non-profit?"

Who owns the marijuana business? Can I sell it?
How to facilitate transactions.
How to verify a medical marijuana recommendation.
How to sign up a patient to be a member of your collective.
Marijuana Dispensary Insurance to cover your business and crop.
Marijuana merchant account systems.
Pros and Cons of retail marijuana business, marijuana delivery business and grow operations.
Advertising strategies, where and how to get patients for your collective.
Where to get marijuana for your collective.
ALL CRITICAL FORMS** INCLUDED
California Non-Profit Collective form 
(you need this to get into business).
Marijuana Collective "Membership Agreement".
(you need this to legal run the collective-delivery service)
"Authorization to Transport" medical marijuana (you need this to legally transport materials to patients)
 "Authorization to Cultivate" medical marijuana (you will need all of these forms to legally grow, harvest and process medical marijuana (cannabis) for your members)
 Cannabis Collective "By-Laws"and much more.
---
** Professionally written by attorneys and adopted for use, these forms are critical to your collective's success!
And MORE ….
---
ONGOING HELP – SUPPORT
EMAIL AND PHONE ONGOING SUPPORT:
You can always call or email 420 College staff, faculty or instructors if you want further assistance, we'll do our best to answer your questions all for FREE!
At the end of the seminar, you'll walk away with a medical marijuana delivery business GUARANTEED!!!
Most Importantly

Resources Needed to Start?
Organizer
420 College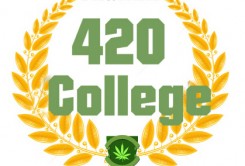 420 College is the premier medical marijuana business school in California.  We've been helping people find a new career in America's most exciting marijuana industry since March of 2009.  We've been holding live seminars and consultations across California in Sacramento, Los Angeles, Ventura, Fresno, San Francisco, Oakland, San Diego, Riverside and many more.

We offer different courses to suit everyone's individual needs.  We also have ready medical marijuana collectives for sale. 


We are also offering detailed 1-On-1 Consulting courses on how to start a non-profit marijuana collective and grow room set ups, you can even contract us to cultivate medicine for you for your collective (California Only), get the details (click here for more information).
Online Video Seminars on stating a marijuana collectives in California are also available if you can not make it out to a live seminar (click here for more information).
Our Live Seminar focuses on starting a business and cultivation with medical marijuana.
How to open a medical marijuana dispensary