How to Make Money in Real Estate Now
Dublin, CA
Bummer! Sales have ended.
Unfortunately, tickets for this event are no longer on sale.
Event Details
 How to Make Money
in Real Estate Now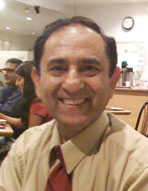 Learn From the Expert on 3 ways to make Money with Real Estate in the current Market!

Get Information on How to Find Properties
in the Bay Area!
Reserve your space



       Event Date:

Wednesday - November 28th, 2012

       Event Times:
The meeting starts at 6:30 pm until 9:00 pm
(Registration/Networking starts at 6:00 pm)

   Event Location:

WHOW TO MAKE MONEY IN
REAL ESTATE NOW


Hyatt Regency




4950 Hacienda Drive




Phone: (925) 828-9006




Dublin, California 94568 USA