How to be successful in corporate world, when transitioning from a startup

Wednesday, October 7, 2015 from 6:30 PM to 9:00 PM (PDT)
Event Details
IIT Mentors Presents:

"How to be successful in corporate world, when transitioning from a startup"

Wednesday, October 7th 2015, 6:30pm - 9:00pm

 Prysm
180 Baytech Drive, Suite 200
San Jose, CA 95134
Space limit increased to 25 prospective mentees only! Previous events were sold out. Please note that you need to have studied in one of the IIT's to attend this event.
See the Attendee List at the bottom of the page
People who make a career transition, after working for a startup into a big company, often face challenges to fit into the corporate culture.This scenario is quite common as startups get acquired and engineers/middle managers of the startup are one among many teams in the large organization. While the initial instinct might be to seek another startup, professional and personal circumstances might persuade one to accept the opportunity in the larger corporation. The question then is, how does one succeed in the corporate environment. 
If these thoughts sound familiar, or if you are looking for career growth opportunities in a large company, then we encourage you to attend the event and acquire soft skills to be successful. Some of the topics of discussions could be: 
1. After acquisition of a startup by a large company, what skills are needed to sell internally and integrate the product to the larger offering?
2. How an engineer/architect can influence existing engineers to bring about changes? How to present new ideas and get buy in from management?
3. Survival kit in a matrix-organization!
4. What skillset mid-level managers of a startup (Engineering Manager/Directors) should highlight to find appropriate roles in large organization?
5. When to look for opportunities in big company after gaining good experience in a startup? How to position and understand the trade offs - compensation/role/seniority?
6. Common myths of a technology sale of a startup and how to be prepared for downsizing if integration of product has challenges?
7. How to use your skills to start intrapreneurship initiative/culture in a corporation?
Join senior IIT alumni Mentors who will share their experiences, including skills that helped them succeed in corporate world after transitioning from a startup or integrating their startup into a larger organization. Their guidance to navigate through the challenges, overcoming frustrations, ability to work with diverse internal teams to sell ideas should be helpful for our IIT alumni audience to understand and acquire the various soft skills for successfully transition.
Also, the topic should be useful to our alumni, in general, for career success in corporate world i.e. even-if you are not moving from a startup world.  
Program Summary
6:30 PM - 7:15 PM

Registration, Dinner, and Networking
7:15 PM - 9:00 PM Discussion and Q & A with the mentors

---
Mentor

---
 Amit Kumar


Founder & CEO of Trimian, building new tools for mobile professionals.

Serial entrepreneur and intrapreneur with a proven track record of conceiving groundbreaking ideas; building highly motivated, effective cross-functional teams; and delivering award-winning products. Started Lexity, sold to Yahoo, and then turned around their Small Business practice ($50mil EBITDA). Previously opened up Yahoo! Web Search (a multi-billion dollar engine) through Yahoo! SearchMonkey. Specialties: Expertise shipping new and complex products that tap into the latest technology trends; Wide-ranging experience: Consumer/Enterprise, Search/Networking, Startup/Fortune500; Innovator with 15+ patents (approved & pending) and numerous awards.
Amit has a MS in Computer Science from University of Southern California and BE Computer Science from IIT Delhi.
See more at: https://www.crunchbase.com/person/amit kumar#sthash.KM4IskIS.dpuf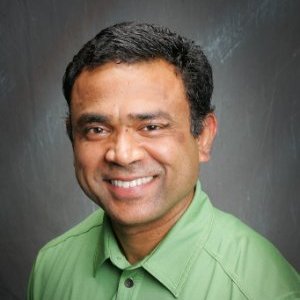 Dr. Kumar Ganapathy has been an entrepreneur over the past 15 years focused on disrupting Information Technology markets with innovations in storage, DSP and computing technologies. He co-founded Virident Systems (Enterprise Flash Storage technology) in 2006, and currently serves as VP of Strategy and Products at HGST/Western Digital after its acquisition in 2013. Prior to Virident, he was Founder and CTO of VxTel (Voice over IP technology) which was acquired by Intel in 2001 and served in the CTO office of Intel for about 4 years after the acquisition. Before VxTel, he was an Engineering Fellow at Rockwell Semiconductors working on Modem and DSP technologies for 5 years.
He received his B.Tech from IIT Madras (1987), M.S from University of Massachusetts at Amherst, and Ph.D from University of Illinois at Urbana Champaign.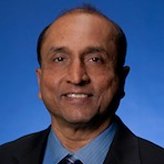 Vic Mahadevan was the Chief Strategy Officer for NetApp. In this role,
Vic was responsible for leading NetApp's business strategy and identifying additional market
and product opportunities to fuel future growth. He led the company's strategic planning and
business development activities worldwide. Vic was also responsible for driving the strategic
planning process,managing acquisitions, and supporting NetApp's strategic alliances and partnership teams.
Before joining NetApp, Vic served as vice president of marketing for LSI Corporation,
where he was responsible for driving all aspects of product management, outbound marketing
and business alliances. Prior to LSI Corporation, Vic was chief executive officer for Deeya Energy.
He has also held senior management positions with leading storage and systems management
companies including BMC Software, Compaq, Ivita, and Maxxan Systems.
Vic holds an MBA in Marketing and MS in Engineering from the University of Iowa as well a degree in
Mechanical Engineering from the Indian Institute of Technology.
Have questions about How to be successful in corporate world, when transitioning from a startup?
Contact IIT Mentors
Attendee List
Sort by:

Date

|

First Name

|

Last Name
Save This Event
When & Where

Prysm
180 Baytech Drive, Suite 200
San Jose, CA 95134


Wednesday, October 7, 2015 from 6:30 PM to 9:00 PM (PDT)
Add to my calendar
How to be successful in corporate world, when transitioning from a startup