How Social Media is Changing the Rules around Sales & Marketing – and How to Capitalise (Syd)

Wednesday, November 17, 2010 from 5:00 PM to 6:00 PM (AEDT)
Event Details
How Social Media is Changing the Rules around Sales & Marketing – and How to Capitalise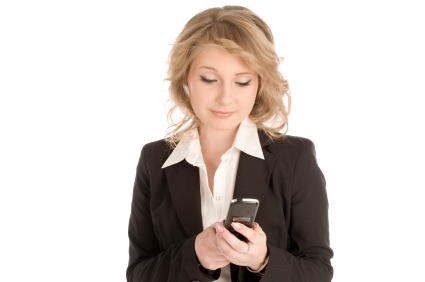 In the web 2.0 era, "Customer 2.0" is informed, socially engaged, and totally in control of the conversation.
They have all of the information they need around our products - they ignore our marketing messages - and they use online communities and tools to turn to the people they know to get recommendations on who best to deal with.
Previously "Marketing" ran campaigns to come up with leads to be pursued by the sales team.  With these campaigns now being ignored, marketing needs to work with sales to tap into customer networks to
CONNECT : LISTEN : ENGAGE
This 1 hour workshop will summarise how social media has completely "changed the game" for both sales and marketing - and will outline practical steps to be taken by both parties to capitalise on the opportunities presented.
Attending sales resources will receive an action plan to:
identify customer opportunities by joining in to online conversations held by members of their target markets
rise to the "new benchmark" relating to necessary customer

information

intelligence that must be reviewed prior to engaging with any prospect
establish themselves as a key influencer in their chosen markets
identify referral paths to be introduced to prospects they have determined they need to see
realise a method of understanding the key pain points in the industries and businesses they are looking to sell into
dramatically improve productivity - and competitive edge - by identifying sales intelligence that prescribes who to call, when to call, and what to call about.
Attending marketing resources will receive an action plan to:
embrace social media processes that provide sales with marketing qualified leads that have around 50% chance of conversion
educate, influence and build relationships with B2B decision makers
create a sufficient online community reputation such that B2B decision makers will actually call the sales organisaton for advice on their business issues
The workshop will conclude by providing a list of software tools that can be used to achieve success with the above action plans.
The session will be delivered by Bruce Rasmussen, owner of Carpe Diem Consulting and the Microsoft Partner Development Centre.  Over the past 12 months Bruce has undertaken a number of client assignments specifically targeted at improving sales and marketing productivity via the use of social media tools.
Please note: PayPal in Australia only accepts MasterCard or Visa payments, unfortunately Amex will not be accepted at this stage
When & Where

Microsoft Sydney
1 Epping Road
North Ryde
Sydney, New South Wales 2113
Australia

Wednesday, November 17, 2010 from 5:00 PM to 6:00 PM (AEDT)
Add to my calendar
Organizer
Partner Development Centre
How Social Media is Changing the Rules around Sales & Marketing – and How to Capitalise (Syd)