Hollywood Film & TV Mixer held during the 2013 L.A. Film Festival
Los Angeles, CA
Bummer! Sales have ended.
Unfortunately, tickets for this event are no longer on sale.
Event Details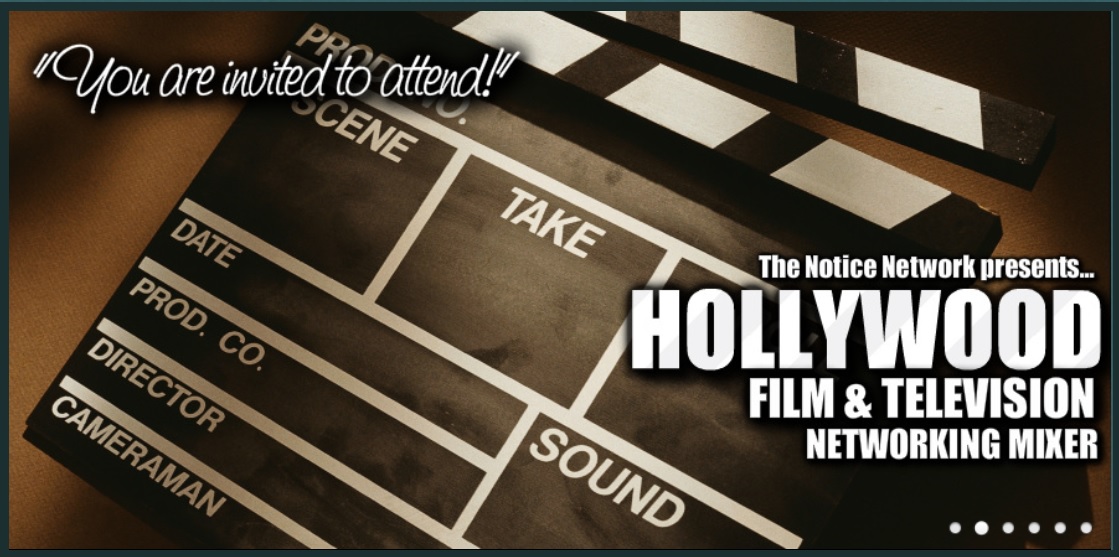 Hollywood Film & TV Mixer held during the 2013 L.A. Film Festival
WHAT:
Meet local, regional, and nationally known executive producers, producers, filmmakers, writers, directors, crews, and talent with network and feature film credits.
Held during the Los Angeles Film Festival week (including but not limited to directors, producers, writers, actors, and agents)
WHEN:
Join us from 7-11PM on Thursday, June 20th, 2013 for an evening of drinks, film intrigue and business card exchanging!
WHERE:
Station Hollywood at W Hollywood
6250 Hollywood Blvd, Hollywood, CA 90028
WHO SHOULD ATTEND?:
Entrepreneurs,attorneys, bankers, investment managers, entertainment lawyers, venture capitalists and other non-film professionals looking to find possible independent filmmakers to collaborate with. As well as anyone whose profession is either in front of the camera (Actors, Models) or behind the lens (Directors & Producers, Writers, Casting, Marketing, Editors, etc.) are strongly encouraged to join us.
FREE TO ATTEND!
http://www.hollywoodfilmtvmixer.com
GUEST MUST BE 21YRS TO ATTEND!