Hip Hop & Meditation: Rejuvenation for Techo-Activists
New York, NY
Bummer! Sales have ended.
Unfortunately, tickets for this event are no longer on sale.
Event Details
April agenda for Techno-Activism 3rd Mondays. 
This event occurs every month, held simultaneously 
in different cities throughout the world. 
---
Activism can leave many of us mentally and physically exhausted. Join us on on 4/21 for some hip hop performances and mediation guidance to recoup the soul and refresh the mind. Lets take advantage of the amazing art, creativity, and music that exists in our community! 
- We will be collecting a $3 donation which we will donate to the Peace Poets. 
- Feel free to BYOB or BYOW
We look forward to seeing you at the TA3M celebration! 

Hip Hop Performance  
Music will be lead by Luke Nephew of the Peace Poets, a collective of artists that celebrate, examine and advocate for life through music and poetry. Their art can take you on a journey from the Boogie Down to Berlin, from the border to the bodega. Peace Poets' style emphasis lyricism, rhythm, and authenticity. They hail from the Bronx and have been rocking the mic since 2005. A sample: 

Guided Meditation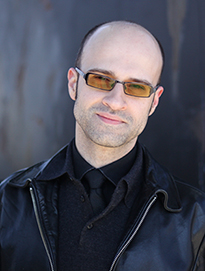 Ciprian Iancu will provide advice on how we can fight for change without losing our minds. The former ED of the Shambhala center of New York, Iancu will provide guidance on how to cultivate balance, sanity, mental health and well-being. He will address common misconceptions and obstacles to approaching mindful meditation; how to develop a regular meditation practice; and short-circuiting the burnout cycle.

Iancu, who is a currently an OpenITP program associate, has led meditation retreats, and has lectured and taguht courses throughout the world. He is a student of the Sakyong Mipham Rinpoche, and has trained in the Shambhala Buddhist community as a teacher and meditation instructor. Currently, he teaches Buddhist meditation at The New School University.