Hawai'i Architectural Modernism Featured at 2013 Palace Lecture Series

Weekly Event - Every Thursday: 12:00 PM to 1:00 PM (PST)
Event Details
EXPERTS LECTURE SERIES TO HIGHLIGHT HAWAI'I MODERNISM
The 27th Annual Experts at the Palace lecture series will focus on Hawai'i Architectural Modernism.  The free weekly lecture will run from January 31 – March 7, 2013 on Thursdays, from 12 noon to 1:00 p.m. in the Kanaina (Old Archives) Building on 'Iolani Palace Grounds.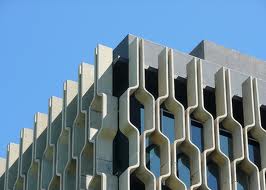 January 31st:

Louis Fung, AIA (Fung Associates, Inc.): "The Foundation of the Modern Movement in Hawai'i: Modernism in American Architecture" 
February 7th:

Don Hibbard, Ph.D.:  "Evaluating Mid-Century Low-Rise Apartments in Hawai'i"
February 14th:

Kiersten Faulkner, AICP (Historic Hawaii Foundation): "The Unique Challenges, Threats and Opportunities Facing Modern Historic Resources"
February 21st:

Glenn Mason, AIA (Mason Architects, Inc.): "Technical Innovation and the Emergence of New Building Materials in Mid-20th Century Architecture"
February 28th:

Tonia Moy, AIA  (Fung Associates, Inc.): "The Range of Modern Architectural Resources in Hawai'i, 1939-1979"
March 7th:

Angie Westfall, AIA (State Historic Preservation Division):  "Surveying Hawai'i's Mid-Century Subdivisions"
Sponsored by the Historic Preservation Program, Department of American Studies,
University of Hawaii Manoa; Friends of 'Iolani Palace; and Historic Hawaii Foundation


FAQs
Questions about the event?
Call Historic Hawaii Foundation at 523-2900 or email: outreach@historichawaii.org
Where

Kanaina (Old Archives) Building on 'Iolani Palace Grounds
364 S King St
Honolulu, HI 96813


Weekly Event - Every Thursday: 12:00 PM to 1:00 PM (PST)
Add to my calendar
Organizer
Historic Hawaii Foundation
Historic Hawaii Foundation: Helping People Preserve Hawaii's Historic Places!


As the only statewide nonprofit organization dedicated to historic preservation, our core mission is to preserve and encourage the preservation of historic buildings, objects, communities and cultural sites relating to the history of Hawaii.
We do this by promoting awareness of and respect for all that is historically significant and architecturally distinctive in our state through education and outreach, advocacy, our Preservation Resource Center, Historic Preservation Honor Awards, tours & presentations AND MORE!
Sign up for our e-newsletter at www.historichawaii.org for the latest on preservation-related news & events.

Hawai'i Architectural Modernism Featured at 2013 Palace Lecture Series