Event Details
Please join us on October 20th for a fundraiser featuring the music of Haley Bonar for only 15 bucks in our new Auditorium!
The volunteers at the Cannon Falls Auditorium are back with another excellent music event! We have Haley Bonar performing a concert to raise money for maintenance and improvements in the auditorium. The last event was a great success and we were able to add about $2500.00 worth of new lighting as well as quite a few behind the scenes improvements.
In keeping with the local ties of the last event, Haley Bonar is a Minnesota artist. Her last album Golder was recorded right here in Cannon Falls. Golder also earned Haley a spot on City Pages Top Albums of 2011.   
  "Unique combinations of reverb and delay expertly applied by engineer Brent Sigmeth give Bonar's already more-than-pleasing voice an unprecedented breadth and an otherworldly presence; a beauty of the highest order."  89.3 The Current
Read her bio HERE. Listen to Golder HERE.
This time around, if you are so inclined, you can make a donation when you buy a ticket. The Cannon Falls School Auditorium is a wonderful room. It's used for a wide variety of events throughout the year both for the school system and community groups.  The taxpayers of ISD 252 have built a great facility and there are great people making sure that it's well taken care of. Most of the time this is as volunteers. As with anything technical though, equipment needs to be maintained. So, our goals were to host an event that's  A) A fun event to enjoy the great facility we've built and  B) Raise money to support maintenance and improvements. Haley Bonar will take care of part A, we're asking you to help with part B.
Those who keep the place running have a list we've been checking off for a couple years. Like the last show, the staff is all volunteer and the money raised will be used on the following....

Repairing some electronics that the school owned prior to the auditorium that is used as a backup system and at sporting events throughout the school system.                         Estimate $400-1500
Purchasing head-worn microphones that will be used at plays, musicals and lectures throughout the school system.    Estimate $1200-1800
Purchasing additional LED lighting. The last show got us started on this. We were able to add a couple moving head lights and four color changing lights. LED lighting is surprisingly more economical than traditional halogen lights. It also allows us to change colors and aim the lights quicker and safer without needing a lift 35ft. in the air.    Estimate $1600-4000
We'd like to thank the folks at Prudential Lovejoy Realty in Cannon Falls for sponsoring this event!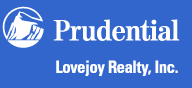 When & Where
820 Minnesota St. E


Cannon Falls

, 55009


Saturday, October 20, 2012 at 7:30 PM (CDT)
Add to my calendar