Hablemos de Salud Entre nosotras
Kissimmee, FL
Bummer! Sales have ended.
Unfortunately, tickets for this event are no longer on sale.
Event Details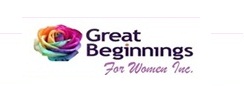 Great Beginnings for Women Inc.
Hablemos de Salud Entre Nosotras
Te invitamos a nuestro taller mensual en cual estaremos hablando sobre:
"Reforma en los programas de salud "
"Reconociendo Mi Salud"


Tenemos dos invitados especiales

ProMedical Plan PHC, Inc.
Representative: Mr. Victor Vega
Tittle: Managing General Agent 
          Central Florida
Seminario Informativo Acerca de la Reforma de Salud
¿Estas confundida? No sabes qué plan de salud escoger
 Mr. Vega nos contestara las siguientes preguntas:
¿Qué es la Reforma de Salud?
¿Existen diferentes clases de planes?
Que reformas hay en los programas de salud.
Alternativas para la reforma de salud.
Una excelente oportunidad para aclarar dudas antes de escoger un plan de salud.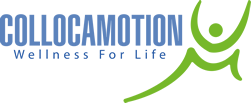 Collocamotion Fitness for Life
Patricia Colloca
Health and Wellness  and Services
Taller:Reconociendo Mi Salud
Mrs.Patricia nos orientara como podemos mantenernos activas y tener una excelente salud. Actualmente Patricia presta sus servicios a las siguientes empresas,The Aegon Transamerica Foundation, World Financial Group (WFG),Aflac, COLLOCAMOTION LLC, Orlando Health.
TE ESPERAMOS
Inscríbete Ahora!!!!!!!!!!!!!!!
INSCRIPCIÓN: No tendrá ningún costo
Información y detalles   info@greatbeginningfl.org
 Info: 321.274.6053   -   321.663.8538 - 407.446.0507