Guaranteed Profits with Technology
Denver, CO
Bummer! Sales have ended.
Unfortunately, tickets for this event are no longer on sale.
Event Details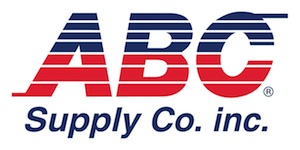 In an ongoing series of educational seminars by AccuLynx.com, ABC Supply will be sponsoring a Technology Luncheon for their contractors. During this event you will have the opportunity to learn how Technology is giving an advantage to contractors in the roofing industry. The speaker, Lynn Foster, is the Director of Integrtions and Business Solutions. Lynn has over 20 years of experience in the contracting and insurance restoration industry.
(click any of the links below for a short video)
There will also be a presentation by Eagleview Technologies on the value of using aerial measurments to obtain more customers, quicker estimates with take offs for orders and accurate measuring for less waste in time and materials. 
This is a DON'T MISS event and best of all it is FREE to you and your staff and includes lunch provided by your friends at ABC Supply!
***These events fill up quickly and others are already registering so make sure to register today to get the edge on your competition!