Growing Our Local Living Economies Summit
Jersey City, NJ
Bummer! Sales have ended.
Unfortunately, tickets for this event are no longer on sale.
Event Details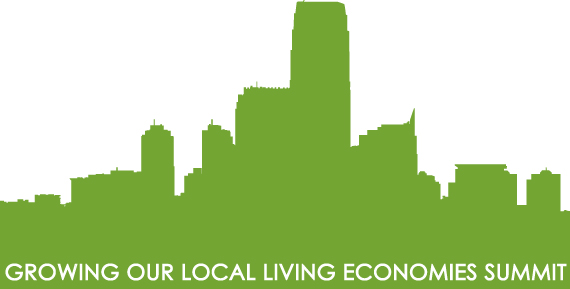 Moving from Ideas to Action: A Celebration of Global Entrepreneurship Week
In an increasingly connected world, local living economies are emerging as the engines of innovation for a more inclusive and sustainable global economy. Within each locality, public and private leaders must come together to reimagine ways to stimulate economic growth and to tackle job creation by maximizing existing resources. During this summit, come learn how innovative partnerships between anchor institutions and industry leaders can harness entrepreneurial initiatives to create new opportunities through workforce development and small business cluster-based growth.
WHEN: Wednesday, November 13, 2013, 8:00 a.m. to 3:30 p.m.

WHERE: Hudson County Community College Culinary Conference Center, 161 Newkirk Street, Jersey City, New Jersey 07306
WHO: Summit Steering Committee
Ana Chapman— Executive Director, Hudson County Community College Center for Business and Industry
Alfa Demmellash— Co-Founder & CEO, Rising Tide Capital
Mark Murphy— President, LeadNJ
Maria Nieves— President & CEO, Hudson County Chamber of Commerce
AGENDA
Locality in Context
8:00 AM               Registration & Breakfast
8:30 AM               Welcome and Opening 
Dr. Glen Gabert— President, Hudson County Community College
Summit Steering Committee  
Leadership at Work
9:00 AM               Big Challenges Spark Transformative Partnerships
Don Shaffer— President & CEO, RSF Social Finance
Judith Wicks— Co-Founder, Business Alliance for Local Living Economies
10:00 AM            Local Economic Agenda in Jersey City – Small Business Cluster Based Growth
Honorable Steven Fulop— Mayor, City of Jersey City
Vivian Brady-Phillips— Deputy Mayor, City of Jersey City
Jim McGreevey— Executive Director, Jersey City Employment & Training Commission
10:30 AM            Break
Ideas in Action
10:45 AM            Case Study I: Rethinking Workforce Development – "Inside Up" Strategies
Ana Chapman— Moderator
Sister Rosann Mazzeo— Executive Director, Women Rising
Roberta Farber— Director of the Urban Enterprise Zone Program, Jersey City Economic Development Corporation
11:30 AM            Case Study II:  CityWorks and Comprehensive Redevelopment
Mark Murphy— Moderator
Tom Clark— Executive Director, Cityworks, Inc.
David Scheck— Principal, Juniper Creek Partners, LLC

Act Local. Think Global.
12:30 PM            Networking Lunch & Keynote Address
Mike Pearson— President & CEO, Union Packaging

1:30 PM               Case Study III: Building a Resilient Local Economy through Small Business Cluster Creation
Alfa Demellash— Moderator
Joseph Tetteh— Director, New Jersey City University Business Incubator
Khoa Le— CEO, K-Vibe Productions
Beatrice Johnston— CEO, BrandExcitement
Jay Savulich— Managing Director of Programs, Rising Tide Capital
Leadership in Action
2:30 PM               Start Something Challenge
Facilitator: Alfa Demmellash
Conference members will divide into breakout groups and reflect on their experiences from the day.  
3:30 PM               Tour of the Culinary Institute
PARKING: The Culinary Conference Center is easy to get to from anywhere in the metropolitan area. Guests of the center receive a discount for the Impark parking structure, located across the street at 130 Sip Avenue, Jersey City, NJ. Your ticket must be stamped at the security desk in the lobby in order to receive the discount. The Culinary Conference Center is also within walking distance of the Journal Square PATH Station. For further directions click here.