Grow Your Business NOW!
Decatur, GA
Bummer! Sales have ended.
Unfortunately, tickets for this event are no longer on sale.
Event Details
Grow Your Business NOW!
How to Grow Your Business Without Growing to Death
Sponsored by: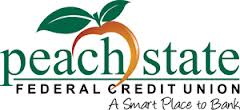 Interested in getting your business preapproved for an exciting program that will improve cash flow? Join us to hear about NOWaccount, an innovative new program that enables your business to access YOUR cash so you can grow. NOWaccount is the first merchant service designed for businesses of all sizes that sell to other businesses and governments. It enables you to get paid immediately while your business and government customers retain the free and flexible credit they enjoy with accounts payable. NOWaccount is not a loan, it costs less than taking a credit card for payment, and it's completely invisible to your business and government customers.
Time & Place
Wednesday, August 21st ~ 11:30am - 1:00 pm
Maloof Auditorium ~ 1300 Commerce Drive, Decatur, GA
For more information or details regarding this event, please contact Katerina Taylor ktaylor@dekalbchamber.org