{FSC Swappers: TOGA} HOLIDAY COOKIE SWAP

Wednesday, December 7, 2011 from 7:30 PM to 9:30 PM (EST)
Event Details
NEW FOR DECEMBER'S SWAP:
TRADITIONAL COOKIE & RECIPE SWAP
We thought it would be fun to have a theme for our December swaps. We will be hosting a cookie swap & recipe exchange with a holiday party to go with it!

SPECIFICS:
* "Cookie" is the theme, you can interpret that anyway you want. Sweet, savory, crispy, chewy. A bar, a piece of fudge- whatever. Have fun with the theme of "cookie".
* In the hopes that we all take home a variety of items, please package your "cookies" in 4's. That way if you swap 1 or 2 dozen cookies you will be swapping for 3 or 6 different "types" of cookies. (6 sets of 4 = 24 cookies)

* Please attach a recipe with each set of cookies to swap- that way if swappers want to recreate your cookie recipe for the holidays, they will be able to. It doesn't matter if its an original recipe or from a cookbook or a blog- just reference where you got the recipe from if not original!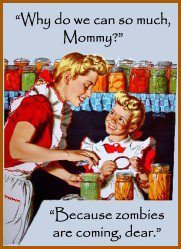 UPDATED FOR ALL FUTURE SWAPS: PLEASE READ CAREFULLY

*NEW* TICKET POLICY

By "purchasing" a free ticket you agree to the following:

1) Contacting From Scratch Club at fromscratchclub@gmail.com if you can not attend so that we can give your ticket to the next swapper on the waitlist.

2) Bringing appropriate "to go" containers for all swap items.

3) I will bring nothing that has been canned in 2010. The time to eat/swap these items have passed for food safety reasons.

ALL items from the 2011 canning season are welcome.

Thank you! Christina, FSC

+++
Below please find information on how the swap works, what to bring, ect:
The Swap
Our food swap is a place where you can trade an item you made for another item that someone else made: items are swapped 1-for-1.

The Schedule

*Items must be on the table by 8pm to be eligible for the swap*
7:30-8pm: Sign-in, Display Goods & Grab a Refreshment
Sign in, with your name & email address & blog address
Display swap items & samples on the tables & fill out your swap cards (Name & Item Description)
We will have a refreshment bar for your pleasure! (We will no longer have the potluck food table*)

8-8:30pm  Browse the Tables
With refreshment in hand, introduce yourself to table-neighbors & new friends and take a peek at what others have brought, sample items and start plotting your swapping!

8:30-8:45pm "Silent Auction"
Write your trade offers on others' tags (i.e. your name & what you'd be willing to trade)

8:45-9:30pm OPEN SWAP & HOLIDAY PARTY
Review your tags to see which offers have been made.
Find each other (wear your name tags) & swap away!
Take home your new artisan goods and enjoy!

+++

Food & Drink:
FOOD: We encouraging you to bring samples of your cookies for people to try as they walk around to "browse the tables". Please be sure to bring whatever you need to serve your samples.

DRINKS: We will be providing all the drinks. Courtesy of Exit 9 Wine & Liquors. Find them on Facebook!

+++
You can always write us an email with any questions or concerns at: fromscratchclub@gmail.com or visit our blog at www.fromscratchclub.com

Attendee List
Sort by:

Date

|

First Name
When & Where

Common Thread Saratoga
55 Beekman Street
Saratoga Springs, NY 12866


Wednesday, December 7, 2011 from 7:30 PM to 9:30 PM (EST)
Add to my calendar
Organizer
From Scratch Club
We are a small group, living within the Capital Region (Albany, Troy, Schenectady, Saratoga Springs) striving for a sustained connection to our kitchens, our gardens and our communities by being advocates for local food, farming & home cooking.
We host two food swaps a month, in Troy & Schenectady (and sometimes Saratoga Springs), where home-cooks swap homemade foods. We also participate in monthly community outreach at various local farmers markets where we demonstrate various cooking techniques & food projects in hopes of advocating home cooking & creating.
We also host a no-pressure food book club on our Facebook page and a monthly Podcast, From Scratch Club Podcast, which features interviews with everyday people making a difference in farming, home cooking, urban farming, farmers markets, policy and food-related media. Find us on Itunes.
Lastly, we run a DIY Food Projects & Cooking School: FSC Academy. The classes offered are a variety of DIY projects from Home Dairy (soft cheeses, yogurt & butter) to bread baking to canning & preserving the harvest. We intend the classes to be affordable, accessible, low-key, fun, small-enrollment demo classes taught by the ladies and friends of FSC in a casual atmosphere, your home or at various sites around the region, including The Arts Center of the Capital Region.
The rest of the month we are on the blog, sharing stories, recipes, DIY projects, homesteading tutorials, kitchen tips & tricks and food policy news in hopes of inspiring people to jump back into the kitchen, their gardens and communities as a daily way of life regardless of income, space & time.
{FSC Swappers: TOGA} HOLIDAY COOKIE SWAP